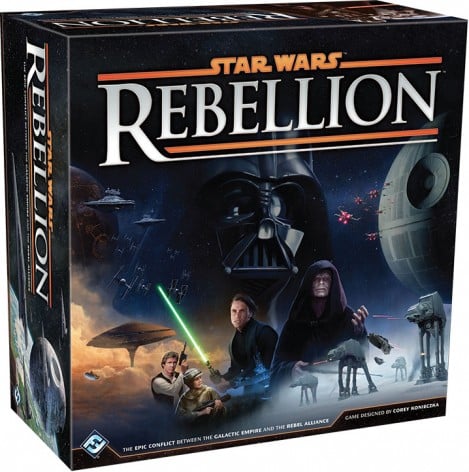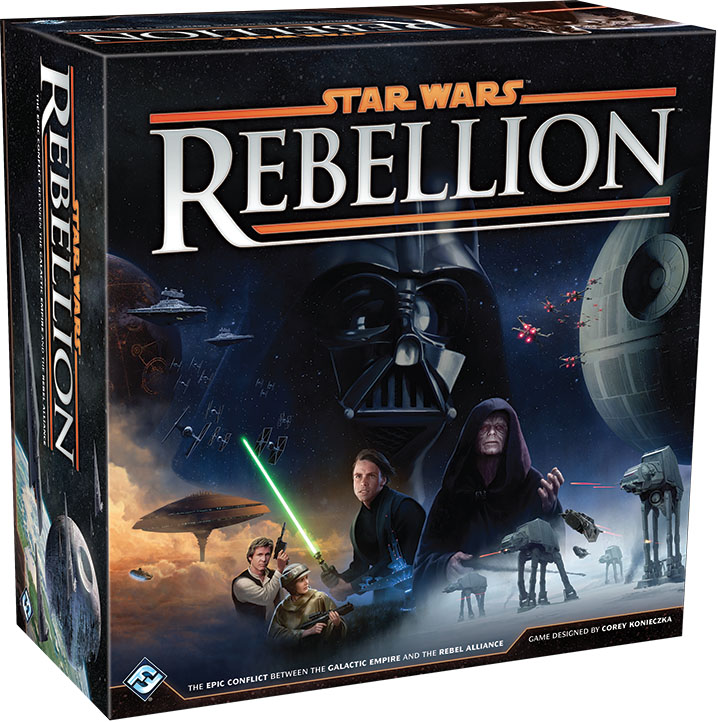 Come take a look at the Leaders in Star Wars: Rebellion –  the upcoming Galactic Spanning Board Game from Fantasy Flight Game!
Earlier this week we took at look at some of the Gameplay Basics of Star Wars: Rebellion – Now let's take a closer look at the Leaders and one of the phases of the game in closer detail:
via Fantasy Flight Games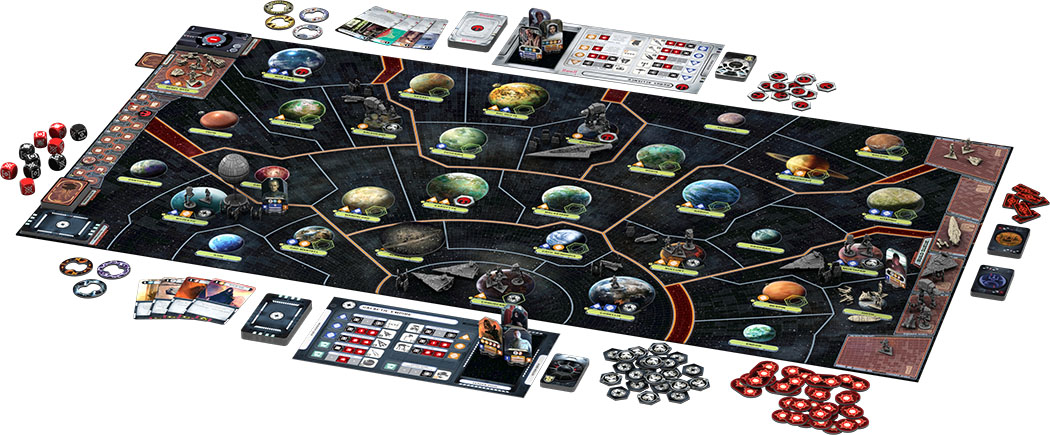 Despite all of the different strategies you can pursue in Star Wars: Rebellion and all of the different scenes that the game can bring to life, its rules are relatively simple, and nearly everything you do ties directly back to the choices you make about how to use your leaders.

Both the Imperial and Rebel players begin the game with four leaders available to them:
Each of these leaders is represented in your game by a token that you slot into a plastic stand and move around the game board according to your strategy. Moreover, each leader boasts a unique array of skill icons and tactical strengths.

Your leaders are critical to your designs in each phase of the game, and their individual talents matter… as do their unique identities. Your leaders' skill icons allow them to complete missions and help them interfere with your opponent's missions. Their tactical values yield tactics cards in combat, allowing you access to card effects that can change the course of a space battle or a skirmish between ground forces.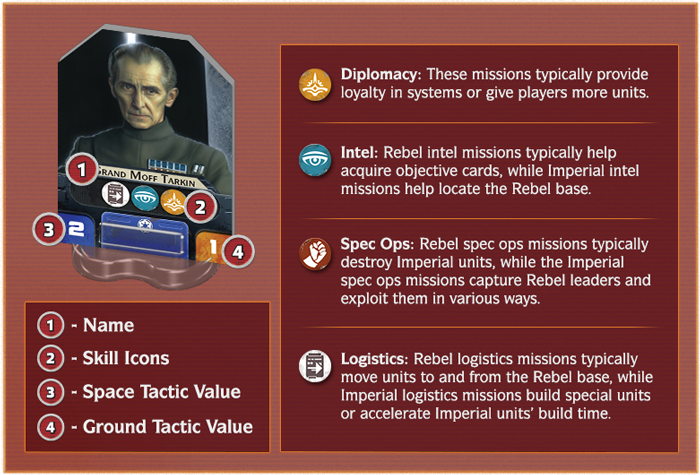 Furthermore, every leader is uniquely associated with one of the game's missions and gains a bonus at it. For example, Princess Leia gains extra successes when she is assigned to the Stolen Plans mission.

The Assignment Phase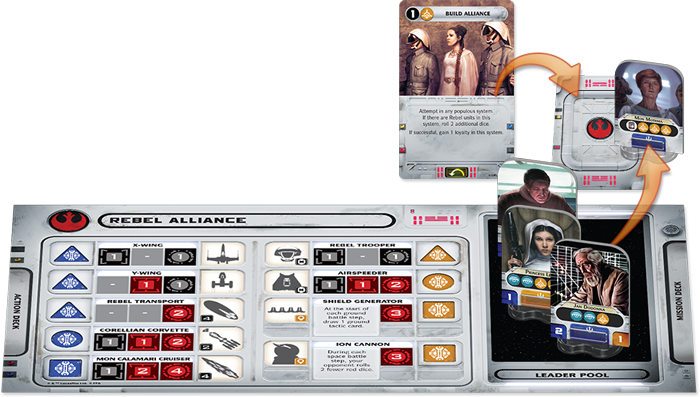 Each round of Star Wars: Rebellion plays through three phases, the first of which is the Assignment Phase. It is in this phase that you will have to decide how you want to use your leaders.

Generally, your leaders are each capable of undertaking three different tasks. They can attempt missions, they can coordinate the movement of your military forces, or they can oppose your opponent's efforts at missions or in battle. Of course, each of them can only do one of these things each round, and you have no guarantee they will always succeed. That is why in Star Wars: Rebellion, the foundations of success are built upon determining how best to use your leaders.
There is a ton more info at Fantasy Flight Games for Star Wars: Rebellion. Go check out the FULL ARTICLE and read-up on the rest of the Leaders and Assignment Phase. This is really shaping up to be an EPIC board game of Galactic Proportions.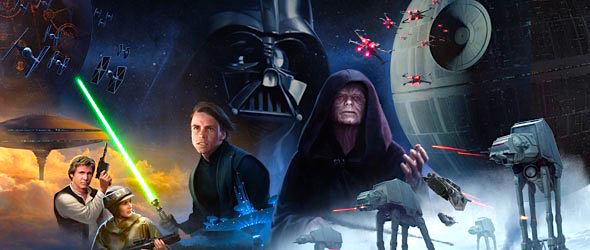 Contents include:
1 game board (split in 2 halves)

170 plastic miniatures

25 leaders (with stands)

10 custom dice

Over 170 cards

1 Learn to Play Booklet

1 Rules Reference
The Force is STRONG with this one…