Tabletop Spotlight: Mission: Red Planet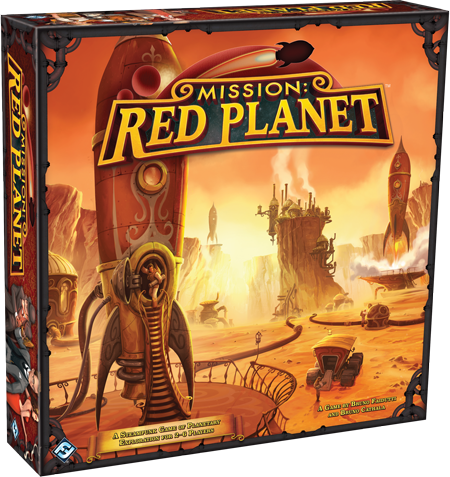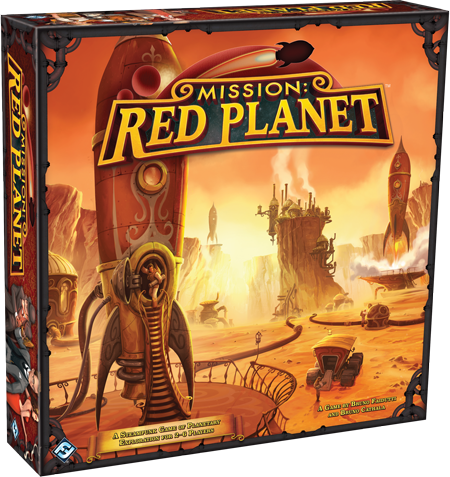 The Tabletop Spotlight is on Mission: Red Planet from Fantasy Flight Games!
Hello again BoLS Readers, AdamHarry back to expand your Tabletop Horizons! This time we're taking you to another planet with Mission: Red Planet from Fantasy Flight Games. When our pals over at Dragon's Lair Comics & Fantasy bust out this Steam-Punk Astronaut game, the pulp junkie inside my heart got excited. If you're a fan of John Carter (the series, not the movie) or steam punk in general you're going to want to check this one out. And if you're just looking for a fun boardgame for 2-6 players, it's got that covered, too!
As you can see from the video, this game has a lot of neat stuff inside. The art is cartoony and fun, the components are typical FFG quality (read: great) and the rules are simple to learn! There is a bit of strategy involved and the game play is always changing based on how you play as well as your opponents. There is also quite a bit of resource management – and while it's action-packed in a combat type of way, it does have some back-stabbing involved…this is about making a profit after all!
via Fantasy Flight Games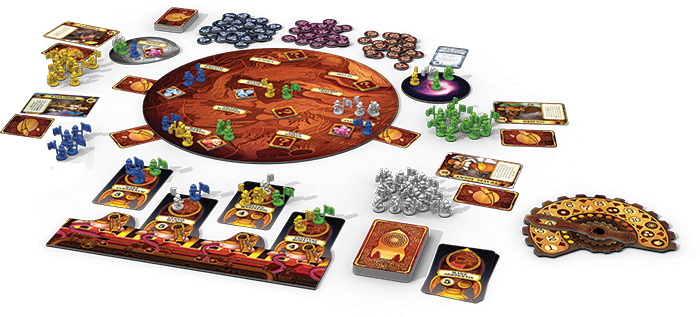 Mission: Red Planet is a steampunk-themed board game of planetary exploration designed by Bruno Cathala and Bruno Faidutti. As the leaders of ruthless Victorian-era mining corporations, two to six players compete to harvest the priceless mineral ores and ice found on the planet Mars. Players collect points for the resources they amass and the secret missions they complete. The player with the most points wins!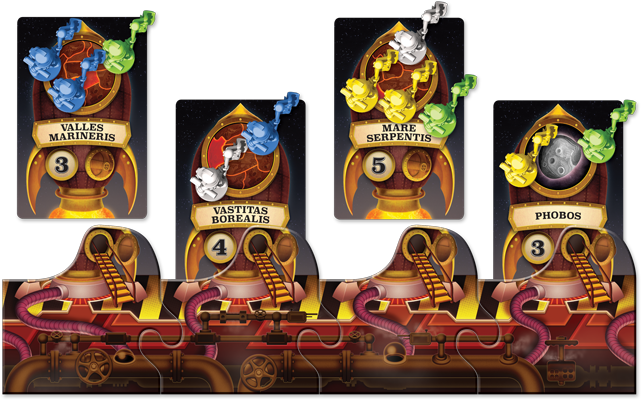 A team of nine canny characters guides your corporation's astronauts on their expedition. Each round you play a single character in order to send your astronauts into space, make secret discoveries about the zones you occupy, or sabotage other corporations. You'll need to develop a clever plan, keep an eye on your competitors, and even use a few dirty tricks to win the race for the red planet's riches in this fast-paced, hotly competitive game!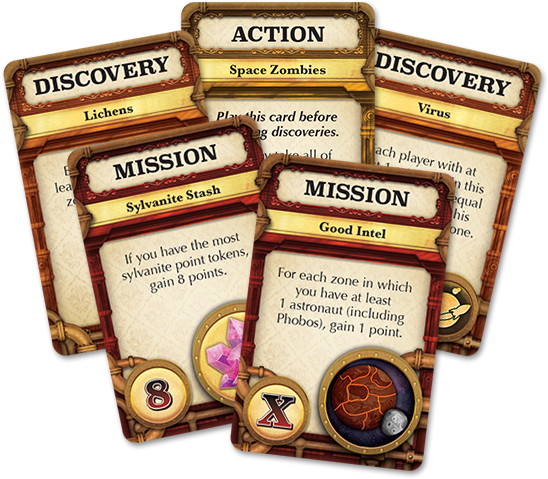 Mission: Red Planet contains:

Subscribe to our newsletter!

Get Tabletop, RPG & Pop Culture news delivered directly to your inbox.
One rulebook

One Game Board of Mars, one Moon of Phobos, and one Lost in Space Memorial

One Launchpad and one Round Tracker

132 sculpted plastic Astronauts

36 Ship Cards and 54 Character Cards

30 Event Cards and one Global Mission

Over 150 Resource, Point and Destination Tokens
Play the Board game The Martian* was based on!
*The Martian was not based on Mission: Red Planet – but if it was, I'd watch that movie!
[mepr-active memberships="290601, 290602, 290603, 290604" ifallowed="hide"][/mepr-active]