Warlord: Gates of Antares: C3 Support Team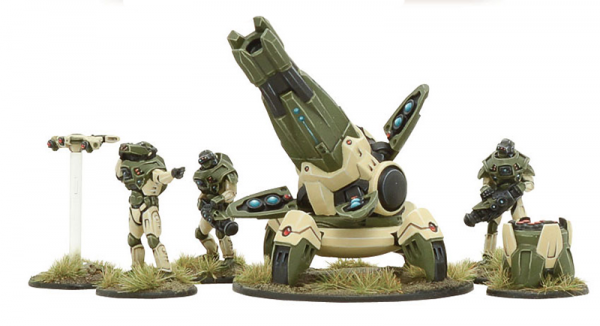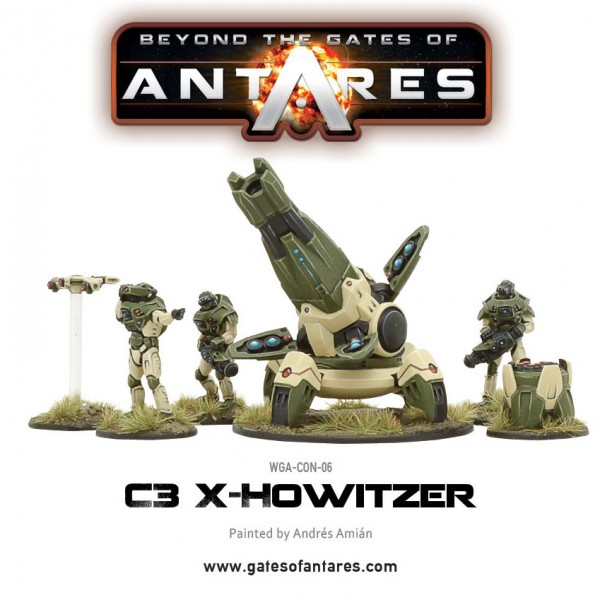 Check out the latest "BIG GUN" kit to make it way Beyond the Gates of Antares: The C3 X-Howitzer!
Did someone call for some artillery support? I sure hope so because Warlord games is bringing the BOOM with the new C3 X-Howitzer:
via Warlord Games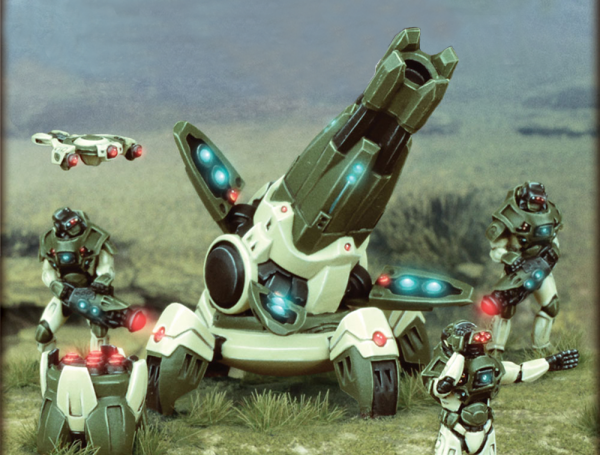 The X-howitzer is a very large magnetic launcher built for lobbing shells over great distances. It is a common battlefield heavy artillery support weapon used by practically all forces. It is often built onto the back of heavy combat drone or skimmer and used as a long range support weapon.

X-howitzers are vast magnetic artillery pieces that shoot explosive bombs or various kinds of special munitions. They are the largest kinds of launchers and sturdily constructed to withstand the high velocities generated by their multiple magnetic rails. X-howitzers are often crew served weapons but can be vehicle mounted in the form of mobile artillery.

The X-Howitzer is currently exclusively available to pre-order as part of the Concord Support Force – but will be available separately over the coming weeks – so keep watching the Warlord webstore for news!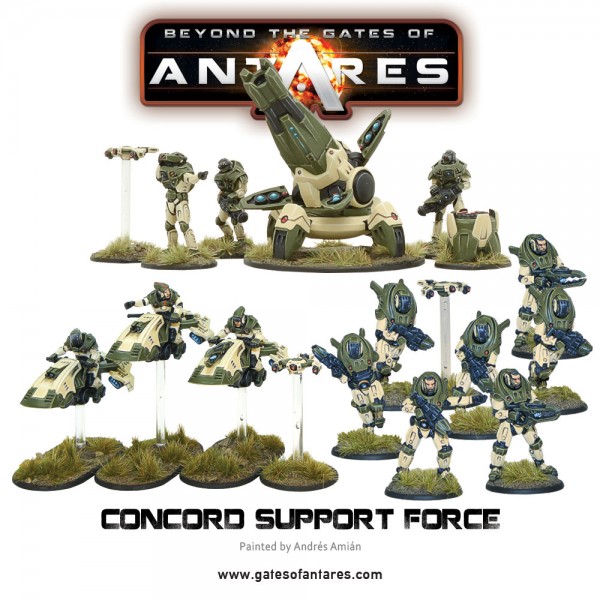 Take a closer look at the X-Howitzer in the video:
Subscribe to our newsletter!
Get Tabletop, RPG & Pop Culture news delivered directly to your inbox.
This looks like a pretty great kit – I appreciate the fact that it's a free standing artillery piece with a crew to go with it. That is not something you see very often outside of historical games – but that's one of the neat things about Gate of Antares' setting I enjoy: The Retro-Future vibe. Maybe it's just me but I can see Concord faction as sci-fi "space rangers" from a 1940's Pulp magazine. That's not a bad thing!
Lock target on my co-ordinance. Fire-at-will!