Fritz here…
I've been revisiting the humble Y-Wing and its often overlooked impact in the local meta.
One of the great things about X-Wing Miniatures is the constant scheduled release of new ships for the game- there is always something
to collect, experiment with, and try out. PLUS if you are a completionist like I am there is always something to keep you going.
So what am I flying these days when I roll with the Rebel Alliance?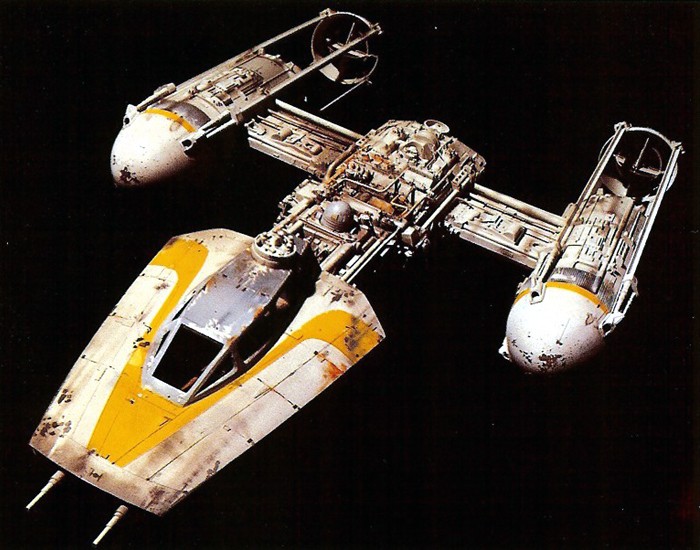 I've been revisiting the humble Y-Wing and its often overlooked impact in the local meta.
As new ships, cards, and pilots get released its natural to gravitate to the newer and for the moment "broken" combos, but this is also a
FANTASTIC opportunity to revisit some of the earlier release waves and play around with ships that many players have written off, or consider unlocked- meaning all the combos and play styles are already known in terms of both flying them and countering them. For me the X-Wing is one such ship, with a TON of new potential.
SCUM has been out for a while, so the first choices for the Y-Wing is Scum vs. Rebel Alliance. While both factions have some interesting pilots the general breakdown is Alliance = better pilots, while Scum = better upgrades and options- to the extent that your card collection allows.
Which brings us to an interesting point of the game which applies to all the ships and factions…
Generally speaking when you build your lists do you favorite pilots or upgrades? Pilots tend to cost a bit more in points but you can always use their skills/states- for example a pilot with a high pilot skill is always moving last/shooting first and you can count on that each turn they are alive. While upgrades like torpedoes or extra shields, etc. may be one use, or not used in every game. One isn't better than the other, it's just a different points to approaching list building.
Back to the Y-Wing…
Strengths: Hull, Shields, Turret Option(s), Droid Option(s), and other weapon upgrades.
Weaknesses: Speed, Maneuverability.
The strengths of the ship have always been good, and with additional waves of cards have only gotten better, but for a long time speed
and maneuvering  where big weaknesses to beating down the tanky-ness of the ship.
But has that now changed?
I think so, especially with the new upcoming Imperial Veterans – elements of the game are starting to get so FAST, they can't move slow enough to stay in constant range of the Y-Wing, which CAN stay in constant range thanks to the various turret options and torpedoes for when those fast ships blow past you.
Ironically I first noticed this in a recent games of Wings of Glory which is what X-Wing and the entire flight path system is based on. We were playing a big multiplayer game of all late-war planes, while one player was flying an early war pusher plane on the Allies side. It was so slow compared to the other planes that even when we lined up behind it, and got a shot in, it was impossible to not fly past it and expose our rear. It had the most kills of the day game for game!
It immediately had me thinking as to how I could replicate that with the Y-Wing… Maybe being slow is now a bonus in the current meta?
What early wave releases do you think need to be revisited in X-Wing Miniautres?
Any changes in your local meta that might bring an old ship back to life?
May the force (or dark side) be with you! See you on the tables.