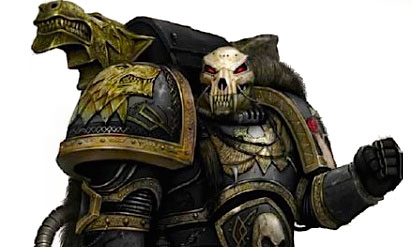 Looks like Games Workshop showed off a little too much this week – Come see the new Space Wolf Models heading your way!
It appears that Games Workshop's Online department dropped in an image pre-maturely this morning. However, this being the internet, we've still got our hands on it.
via Games Workshop 2-5-2016 (image has been "updated") & Spikeybits 2-5-2016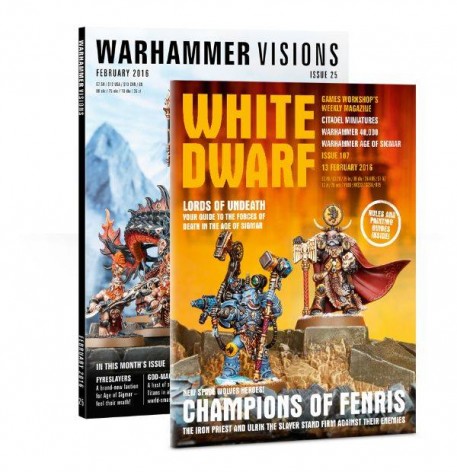 White Dwarf and Warhammer Visions – two publications featuring a mix of incredible imagery, rules, in-depth features and exclusive insights into the world of Citadel miniatures.
White Dwarf is the long-lived weekly magazine from Games Workshop, legendary in status and high in quality. Covering each of the week's new releases in detail, it features painting guides, rules and in-depth articles.

Warhammer Visions is a fantastic monthly magazine from the White Dwarf team. This is a super high-quality, visual feast of Citadel Miniatures. In over 230 pages you'll find a fresh, visually incredible take on the worlds of Warhammer and Warhammer 40,000 in a stunning extended pictorial style.

Subscribe and receive one issue per week of White Dwarf, and a monthly issue of Warhammer Visions!
But wait – that's the cover of White Dwarf 107! Lets take a closer look: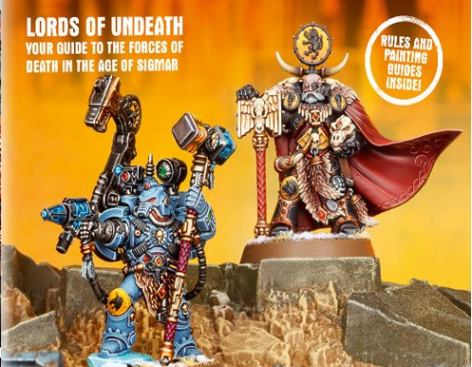 Well look at that! There are the two new Space Wolf models that were hinted at earlier this week (from a leak in the White Dwarf that isn't even out yet):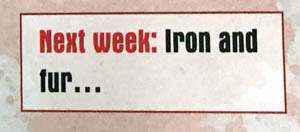 Was this an "Oops" or just a ploy to get the hype train started? Time will tell! But for now check out the rest of the Space Wolf and Wulfen picks and join the discussion below:
There are no Wolves on Fenris…