40K: Ork Grukk Datasheet SPOTTED!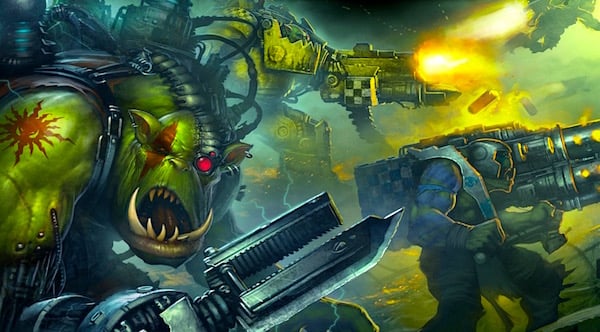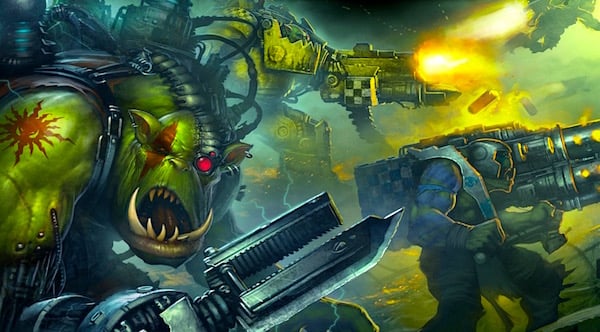 Grukk Face-Rippa is BACK – Come see what this Ork Warboss is bringing to the Tabletop!
via Scanner 2-16-2016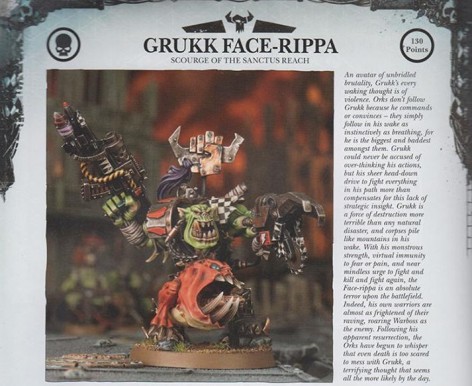 For the points he is in line with most warboss builds. Too bad he's not on a bike…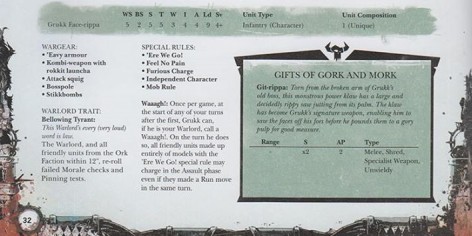 Grukk is certainly no slouch in close combat. His Warlord Trait is basically a free boss pole for all friendly ork units within 12″ – and you don't have to knock any heads to do it. He's not a bad unique warboss to have in your back pocket. Plus it looks like we might get a formation of him with his Nobz as well.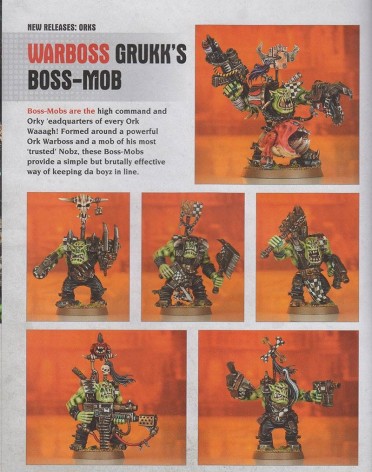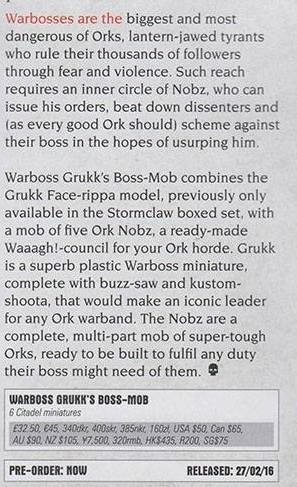 And the Orks are getting a new "Start Collecting! Orks" Box set: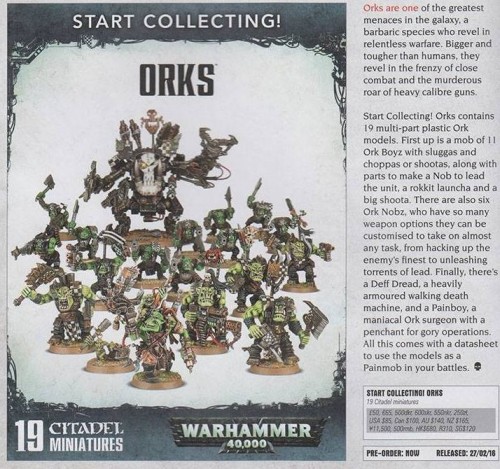 Subscribe to our newsletter!
Get Tabletop, RPG & Pop Culture news delivered directly to your inbox.
It's almost like Games Workshop is trying to get new players into Orks with these releases…
What do you think of Grukk Face-Rippa? If you like him let us know why in the comments below. If you don't He will just set his attack squig on you – but let us know anyways!