Forge World: Warhammer Fest Tickets On Sale NOW!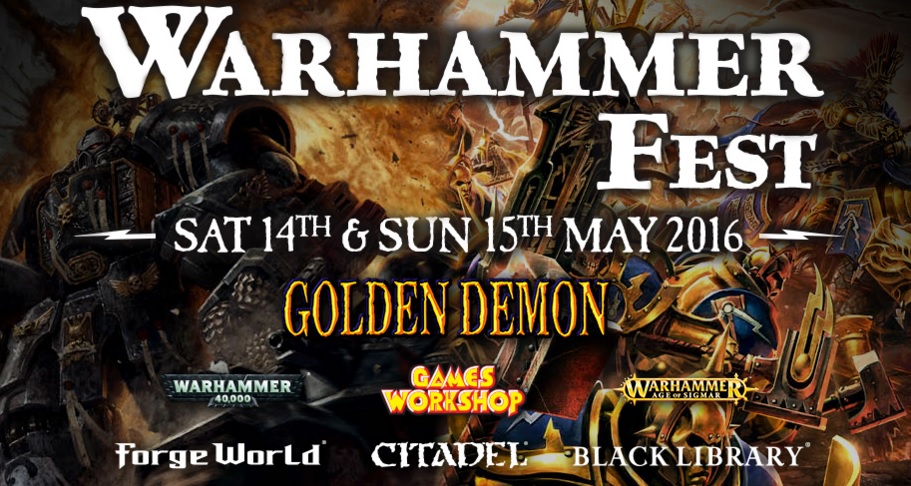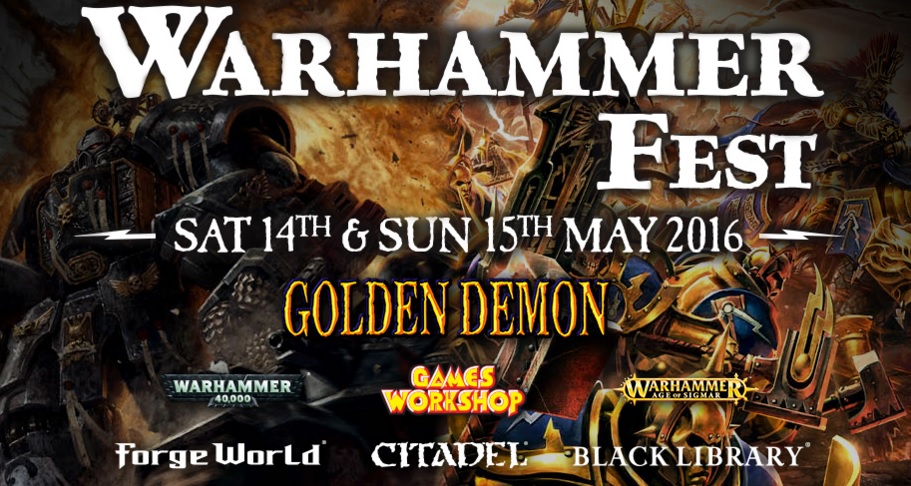 Join the celebration of wall things Warhammer & Warhammer 40,000 – Warhammer Fest 2016 Tickets are available NOW!
If you're a Warhammer fan and you are going to be in the Coventry area on the weekend of May the 14th & 15th then you should grab your tickets for Warhammer Fest. Most of these events sell out pretty quick so if you want to go, you should move quick. There will be lots of Warhammer & 40K stuff to see and purchase as well as seminars from Forge World, Black Library and the Citadel Design Studios. So if you've ever wanted to get a peek behind the curtain and talk to the artists, designers and writers Warhammer Fest is a great time to do that!
via Forge World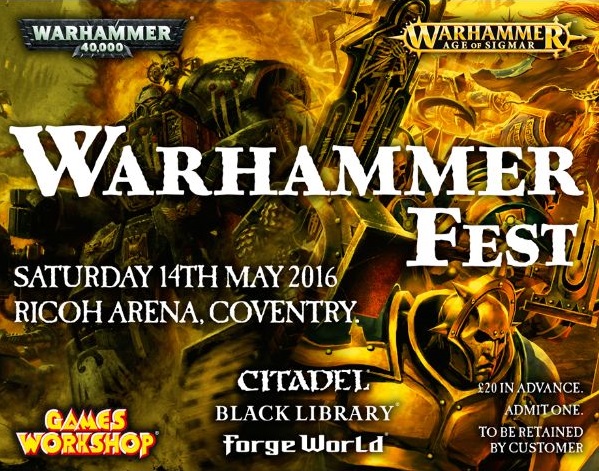 Warhammer Fest, Games Workshop's biggest event of the year, is on its way and you can get your tickets now!

This is an Adult ticket for Saturday 14th May. Tickets will be sent with free shipping.

Taking place on Saturday 14th and Sunday 15th May at the Ricoh Arena in Coventry, UK, Warhammer Fest is a celebration of everything about the worlds of Warhammer and Warhammer 40,000; the miniatures; the backgrounds; the stories; and the games. You will encounter fantastic miniatures, in-depth demonstrations and inspiring displays.

There'll be seminars from Forge World, Black Library and the Citadel Design Studios, and a chance to meet the writers, designers and artist behind the world of Warhammer Age of Sigmar and Warhammer 40,000 face to face. You'll also be able to pick up the latest releases from Games Workshop, Forge World and Black Library, along with exclusive event only merchandise and models.

Saturday features extensive displays of armies collected and painted by staff at Games Workshop; and on Sunday, Warhammer Fest will be hosting the 2016 Golden Demon Miniatures Painting Competition.

Find out the latest about Warhammer Fest at the Warhammer World website. Get your tickets today for our greatest event of the year.

Saturday 14th May 2016 – Doors open at 10.00am, event closes at 5.00pm
Sunday 15th May 2016 – Doors open at 9.30am, event closes at 4.00pm

Subscribe to our newsletter!

Get Tabletop, RPG & Pop Culture news delivered directly to your inbox.

Tickets:
Adult £20
Child £10 (aged 12 – 16)
Children age 11 and under go free.
All children aged 16 and under must be accompanied by an adult holding a full adult ticket.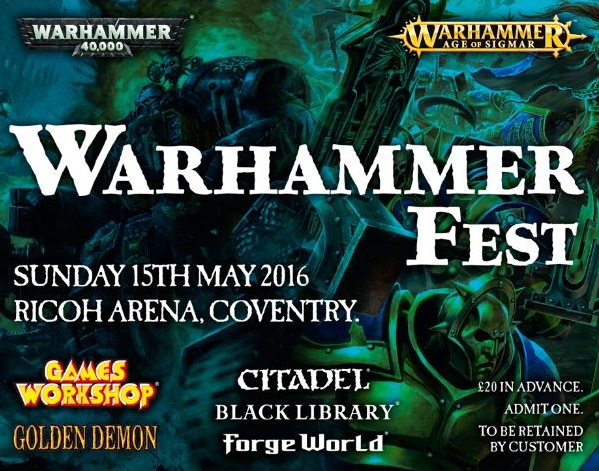 These events always have really great displays and amazing dioramas. Plus you might even get to see some new reveals direct from Forge World, Games Workshop and Black Library!
So – Who's going and what do you hope to see!?