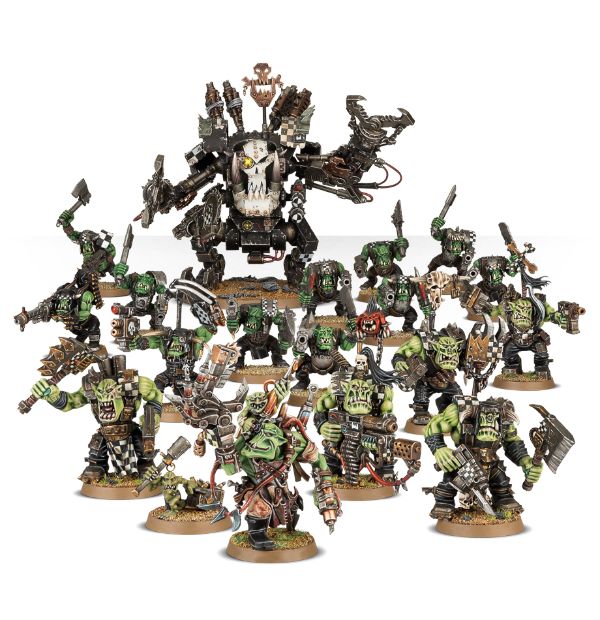 The Orks are getting it started and the Tau are forming a Coalition of the Blue – It's Games Workshop's New Releases for the week!
via Games Workshop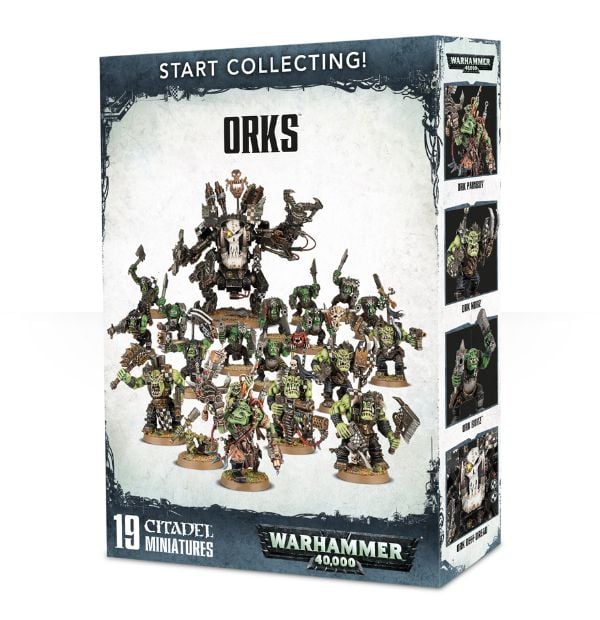 Orks fall upon their foes like a shouting green avalanche – tooled up with crude, improvised weapons and crude, improvised tactics, they're an anarchic, battle-crazed force who live for the thrill of the fight. Addicted to violence, speed and brutality, they are resilient, resourceful and incredibly numerous – 'ERE WE GO!

This is a great-value box set that gives you an immediate collection of fantastic Ork miniatures, which you can assemble and use right away in games of Warhammer 40,000! You'll receive a Painboy, five Nobz and an ammo runt,, eleven Boyz, a Deff Dread and an exclusive Orks Formation rules sheet, special rules which confer certain abilities on this set when fielded together on the gaming table!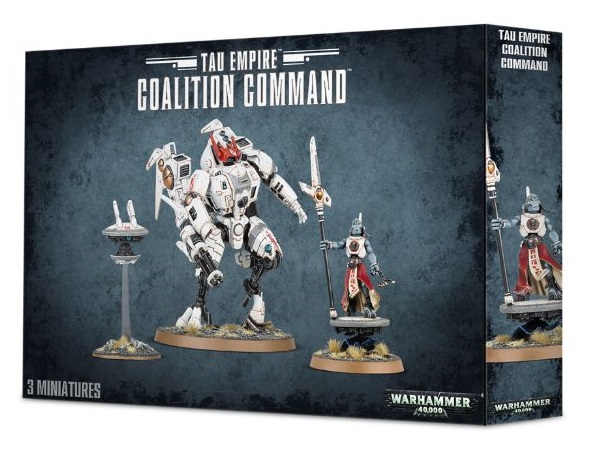 Little is known of the Tau Ethereal caste, appearing as shrouded, enigmatic figures that eschew the advanced equipment favoured by the Tau Fire caste. Supported by a Tau Commander, piloting a huge battlesuit brimming with powerful weaponry and sensory instruments, the Ethereal oversees and leads the forces of the Tau into battle, using quick wits and genius tactics to spread the message of the Greater Good across the galaxy.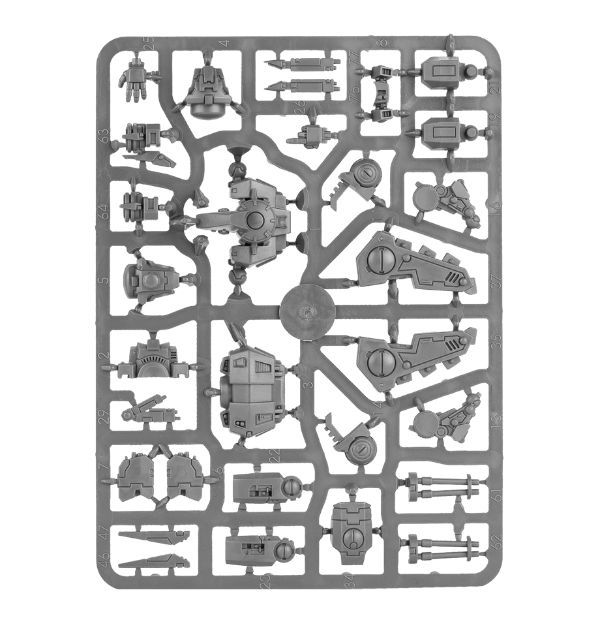 This box set, the Tau Empire Coalition Command, combines two of the Tau's finest – the Ethereal and the Commander. The Commander can be built as either the XV85 Enforcer Armour Crisis Battlesuit or the XV86 Coldstar Battlesuit variations, and includes a drone – assemble this as a gun, marker or shield drone!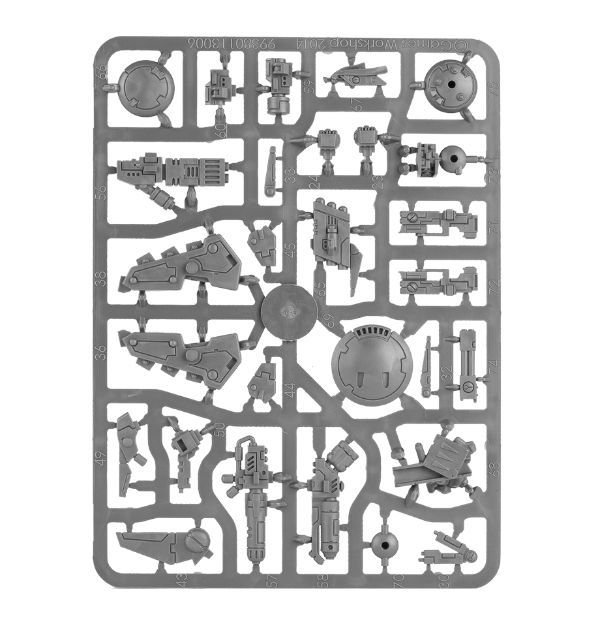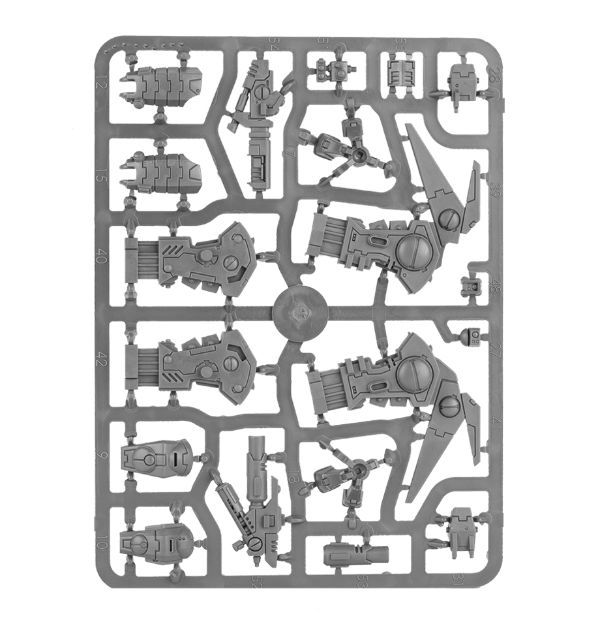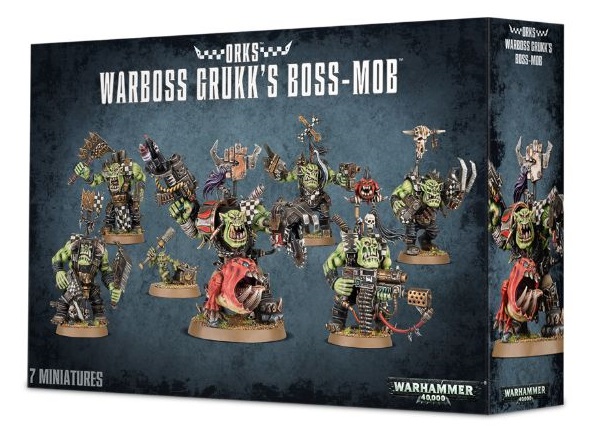 A huge brute even by ork standards, tall, muscular and imposing, Grukk Face-rippa is an absolutely terrifying sight. Hard as iron, with a fearsome reputation for absolutely stunning violence, many orks consider him blessed by Gork himself. Naturally, such a massive and killy ork draws others to him inexorably – accompanied by a coterie of nobz, he runs roughshod over the galaxy, conquering every planet he sees and leaving nothing behind but fearful whispers – even the orks he commands are utterly terrified of this enormous, roaring force of nature.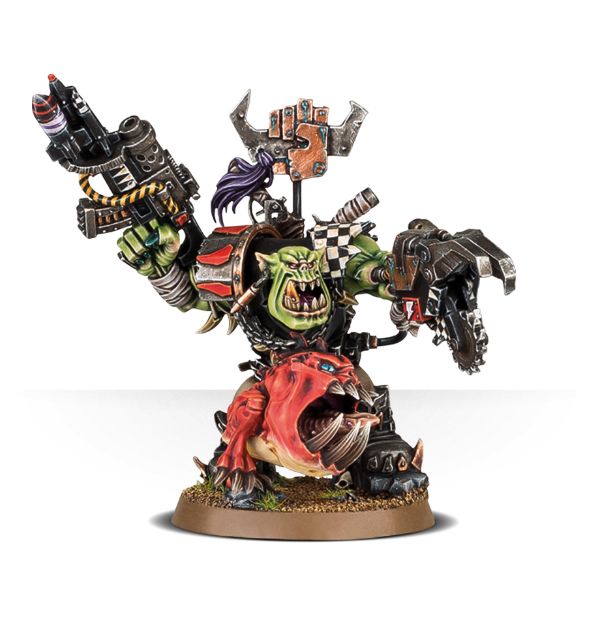 This box set contains Grukk Face-rippa's Boss Mob – including Grukk Face-rippa, armed to the teef with a kombi-weapon and his notorious power klaw; an ammo runt and five Nobz featuring a host of ramshackle weapon and customisation options.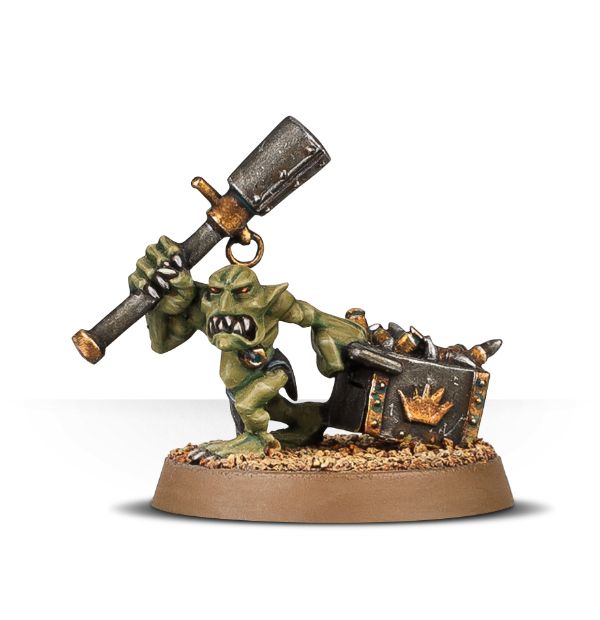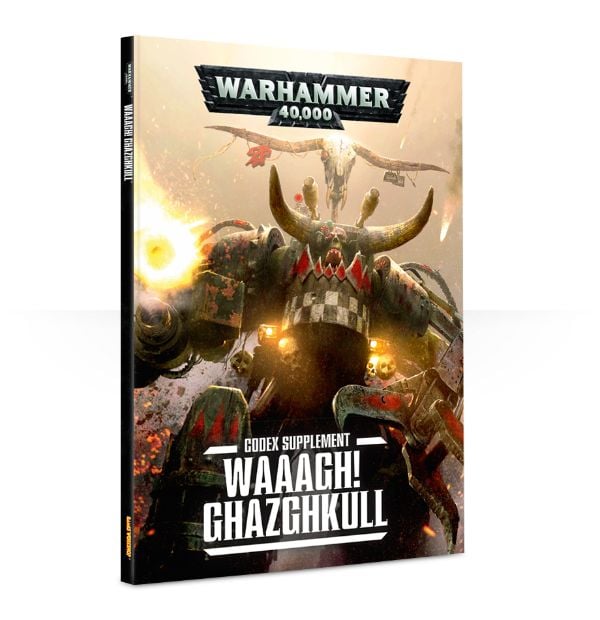 Waaagh! Ghazghkull is a supplement for Codex: Orks which expands upon the campaigns of the mighty Ork Warlord – Ghazghkull Mag Uruk Thraka.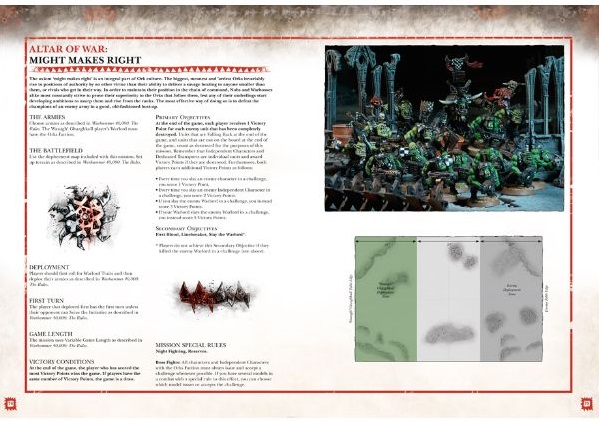 This 80 page softback book holds the details of the savage splendour of the most famous Ork invasion force to ever take over a planet. From the strange tale of how Ghazghkull took his first fateful steps towards his unlikely destiny as ultimate overlord of the largest Waaagh! in the galaxy, to the rules that allow you to arrange your collection of Citadel Miniatures into Formations and Detachments from Ghazghkull's army.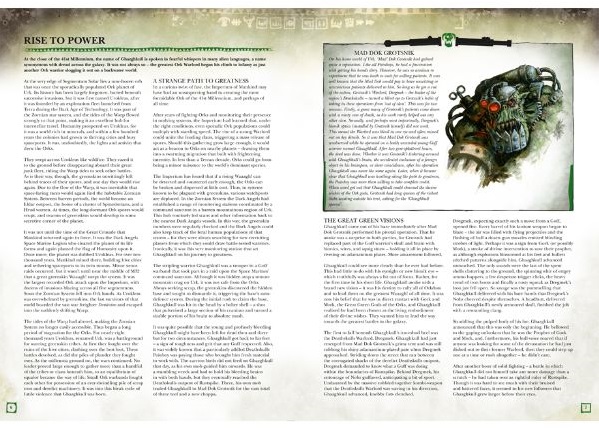 If that's not enough, this revised and updated volume is packed with formations for use in Warhammer 40,000, including several previously available in The Red Waaagh! and Hour of the Wolf – along with three new formations! Three Altar of War missions and six Echoes of War missions inspired by the story of Ghazghkull's rise make this a must-have for Ork aficionados.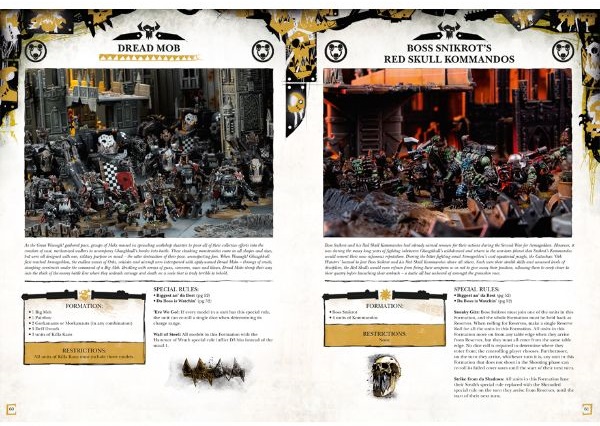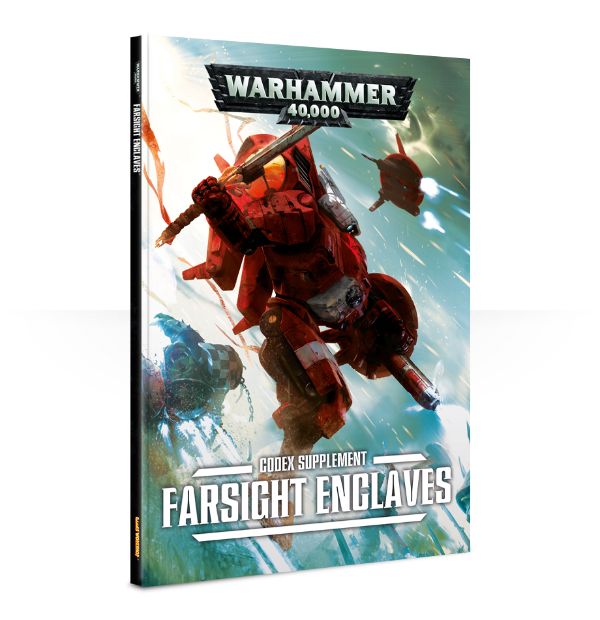 The Tau are a new force in the galaxy, optimistic and bright. Yet even they have their dark secrets. When the Warrior hero Farsight conquered the worlds of the Damocles Gulf, he learned forbidden truths that would divide the Tau Empire forever.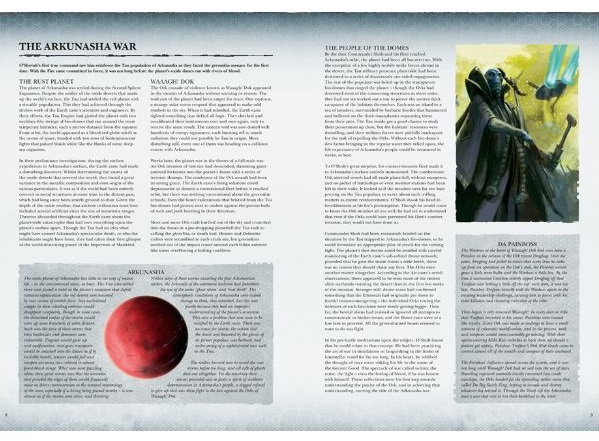 This revised and updated supplement to Codex: Tau Empire allows you to tailor your collection of Tau miniatures into a force from the Farsight Enclaves, armed to the teeth and ready for battle.
Included in this 80-page softback book:

– A comprehensive account of the rise of Commander Farsight, his defection from the Tau Empire and the establishment of the Farsight Enclaves;

– Several formations from Kauyon and Mont'ka, along with Farsight Enclaves Tactical Objectives, Warlord Traits and Signature Systems;

– Three Farsight Enclaves Altar of War missions;

– Updated photography and uniform guides.
This A4 transfer sheet is filled with team and cadre markings, perfect for identifying Farsight Enclaves forces.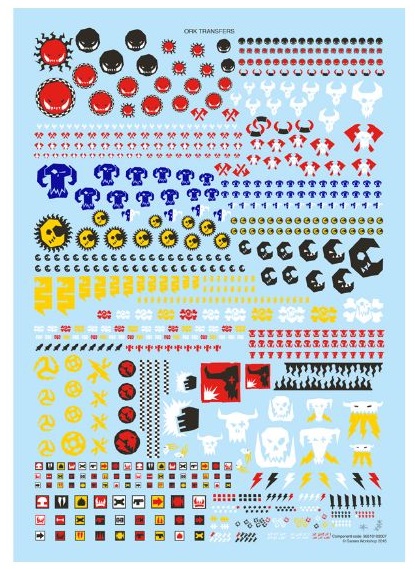 An A4 sheet filled with easily-applied transfers of Ork glyphs. This sheet includes multiple glyphs for Goffs, Evil Sunz, Bad Moons, Blood Axes, Death Skulls and Snakebites, as well as a number of warband glyphs from Waaagh! Ghazghkull.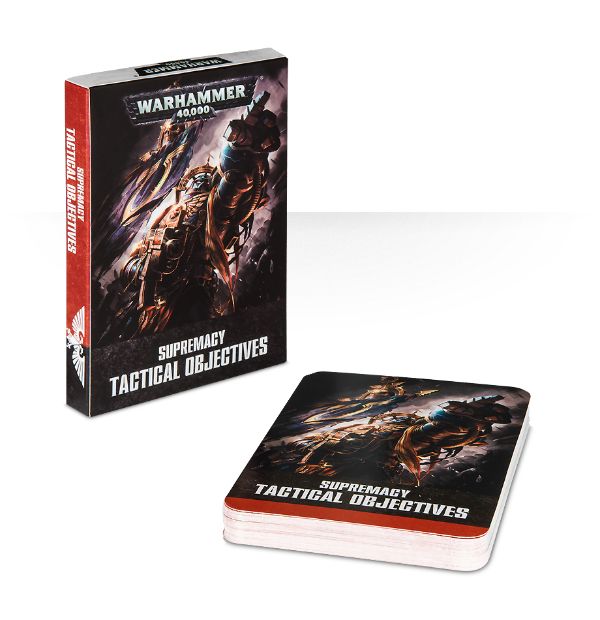 A set of thirty-six Tactical Objectives usable by any army in games of Warhammer 40,000. Larger than standard Tactical Objective cards – the same size as psychic power cards – they are to be used in place of the standard Tactical Objectives deck.

Supremacy Tactical Objectives are harder to achieve, but are worth more victory points – they're a playoff between risk and reward.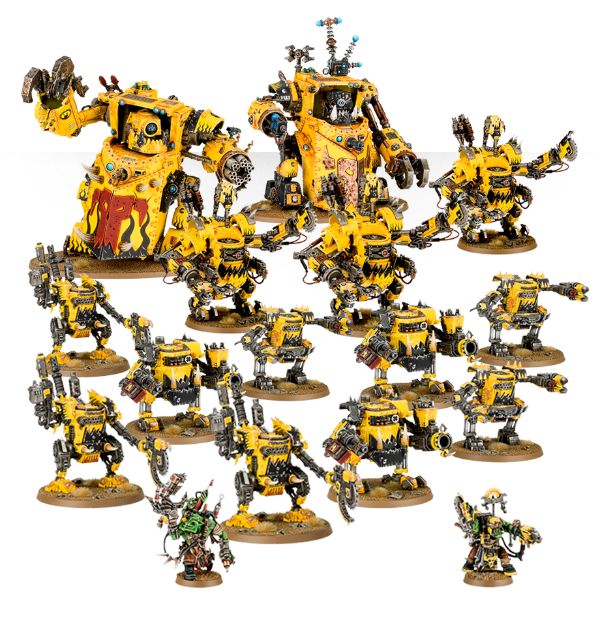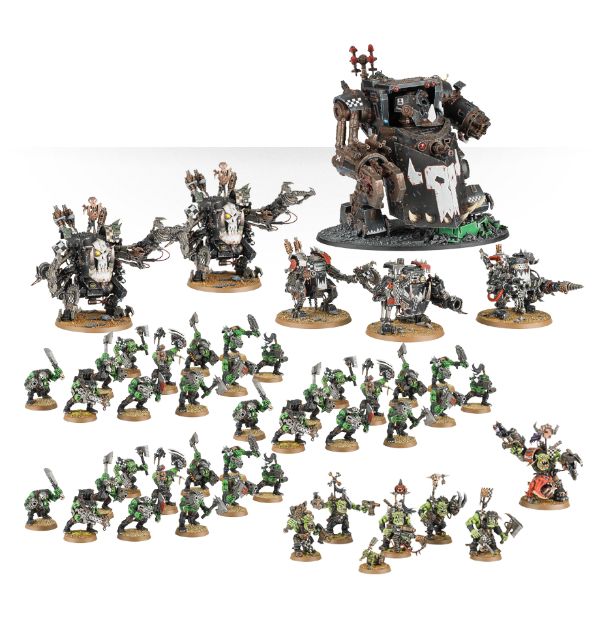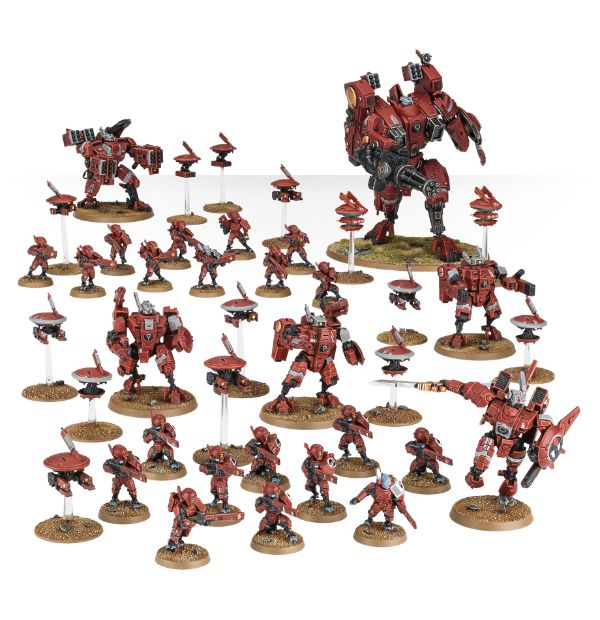 Assembled on the fly in times of need, an Intervention cadre is a divided Hunter Cadre, split into specialised subsets in order to focus skills and achieve aims that, ordinarily, would make deployment of an entire Hunter Cadre overkill. Commander Farsight's Intervention Cadre is an assault force hand-picked by the founder of the Farsight Enclaves himself – a temporary yet entirely cohesive unit brought together under capable – even genius – tactics.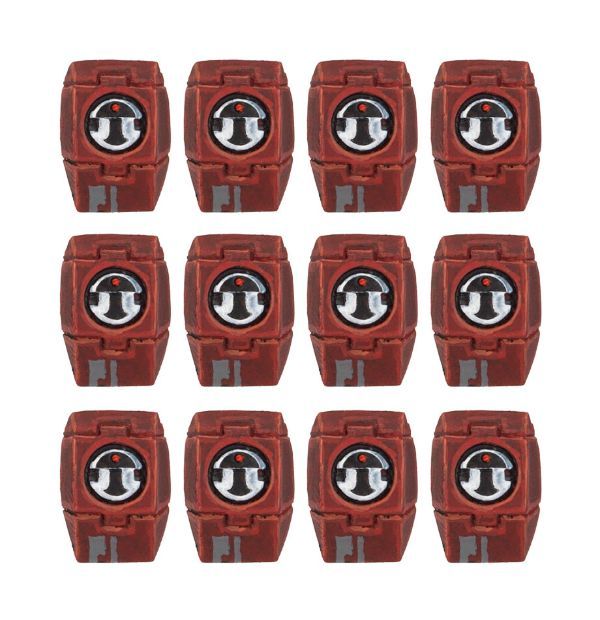 This bundle gives you everything you need in order to field Commander Farsight's Intervention Cadre! You'll receive one Commander Farsight, an XV104 Riptide Battlesuit, an XV88 Broadside Battlesuit, a three-man XV8 Crisis Battlesuit Team, two ten-man Fire Warriors Strike Teams, two sets of farsight Enclave Fire Warrior Shoulder Pads and a Farsight Enclaves Transfer Sheet.
That's it from Games Workshop this week. At least it's some Xenos action! I do like the concept of the Supremacy Tactical Objectives: Big Risk, Big Reward. However I'm concerned that just turn the game into a "Win MOAR!" scenario where the person in the lead will just continue to push farther ahead and the other player will be too far behind to catch-up. Then again, they are really hard to pull off…Smart Play will (hopefully) prevail!
I'm also glad to see the Orks get a new Start Collecting box – those are great values and because they each come with a formation sheet you can play them right out of the box. Not too shabby for new players!
The other thing that struck me strange was the re-release of the Farsight Enclaves book. But it looks like it's just an updated version much like Waaagh! Ghazghkull. More/New art, formations, etc. They are also softbacks and are at a lower price point than the other hardbacks were. Hopefully that's a trend in price we'll see continue.
It's Orks vs Tau this week – Who's side are you on?! (I vote exterminatus!)