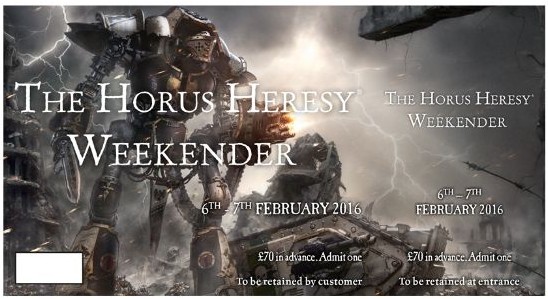 The Horus Heresy's plot advances and Forge World plans are already coming out from this weekend's big show.  Come see!
Some itineraries are already circulating for the big weekender in Nottingham coming up.  Let's take a look:
via The Imperial Truth (Facebook) 2-1-2016
Ok let's get started with Saturday: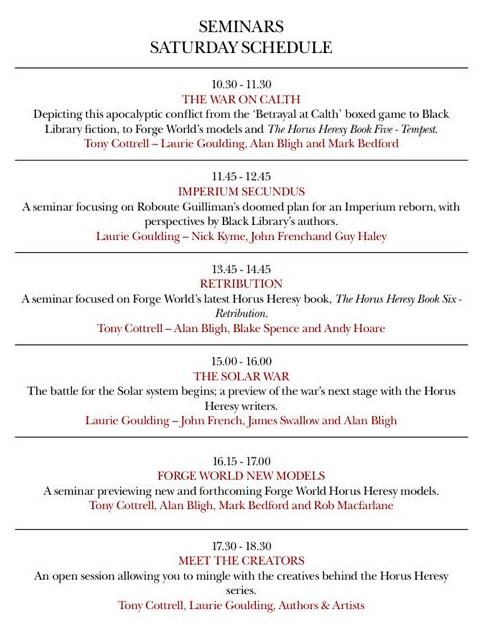 Moving onto Sunday: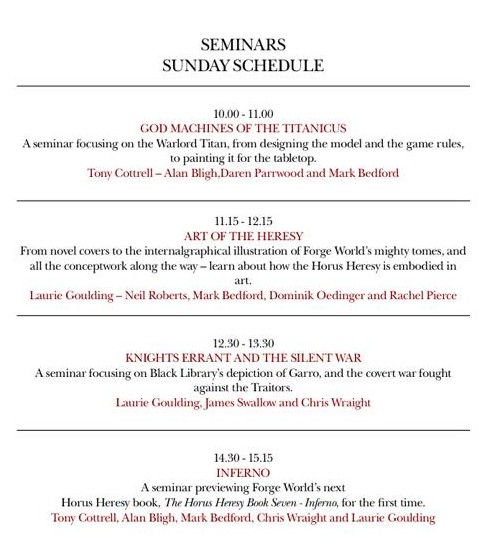 We know the next Horus Heresy leatherbound book is Book VI: Retribution, but book VII: Inferno is getting it's big reveal on Sunday.  Then note the panel on "The Solar War".  After 33 novels it looks like the forces of the Warmaster are going to begin to arrive at Sol!
Any bets on how many novels it takes between the first traitor's arrival in the Sol system and the first one to set foot on Terra-firma?
~Look for non stop Weekender coverage (surprise) all weekend!