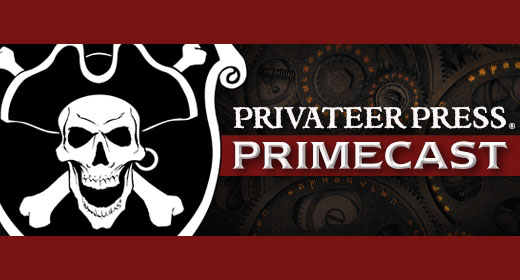 This week Privateer founder Matt Wilson and Developer Jason Soles talk upcoming warlocks and warcasters coming up this year!
"Join host Simon Berman for a special episode of the Primecast. Privateer founder and Chief Creative Officer, Matt Wilson, and WARMACHINE Lead Developer, Jason Soles, discuss what's on the horizon for WARMACHINE and HORDES in 2016. The discussion revolves around a whole new set of warcasters, warlocks, and a few other hints…"
 Primecast Episode 27
~Ohh that was chock full o new minis, rules and background. It's going to be a busy year!