Tabletop Spotlight: Blightbringer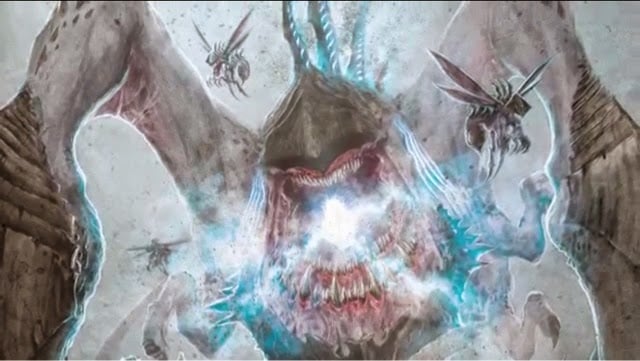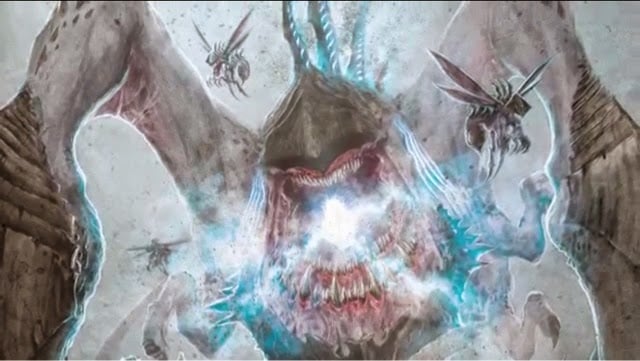 The Tabletop Spotlight is on: The Blightbringer!
Hello again BoLS Readers – Our buddies from Dragon's Lair Comics & Fantasy brought over the AMAZING new Legion of Everblight Gargantuan – The Blightbringer! Now, I already did our own unboxing of this beast but this time I get another set of eyes in on the gig and get their opinion on the model. Besides – the Tabletop Spotlight is all about stuff you can find in stores right now on top of showing off boardgames and other systems you might not know about.
My opinion on his model hasn't changed – it's awesome and if you're a Legion player it's probably one of the best models to have in your arsenal. It's an amazing well done kit and will make an excellent hobby challenge for anyone to build & paint.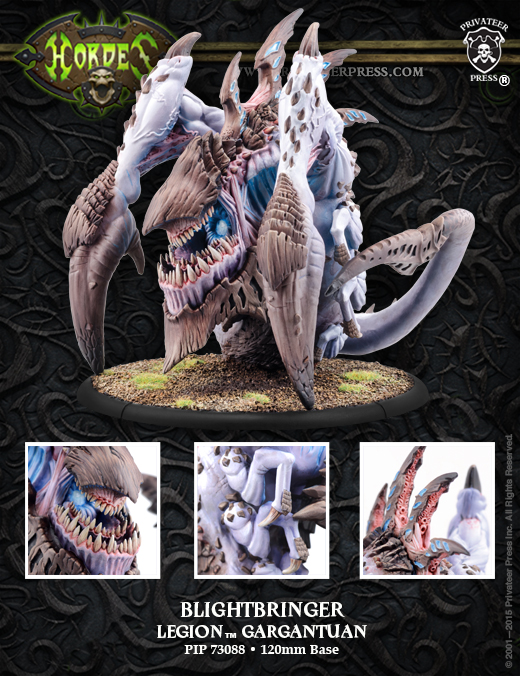 via Privateer Press
Shrouded by a cloud of blighted ash, the Blightbringer burns with an inner fire like that of the dragons themselves. Hails of gunfire disappear in the billowing haze, and the dragonspawn's overwhelming emissions smother the talents of enemy spellcasters. So hot are the fires burning within that the very blood pumping through its veins remains at a perpetual boil. The Blightbringer is the flame around which the legion gathers, while the empires of men and dragons tremble at their approach.
The Blightbringer – You could fit a whole pDenny in there!
Subscribe to our newsletter!
Get Tabletop, RPG & Pop Culture news delivered directly to your inbox.