Tabletop Spotlight: Tokaido – Deluxe Edition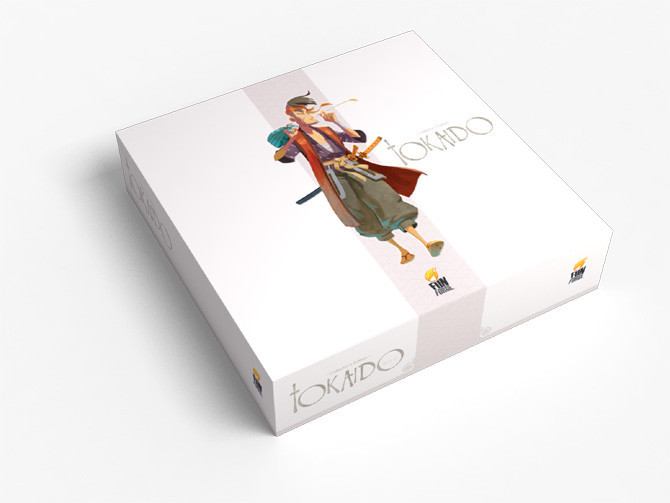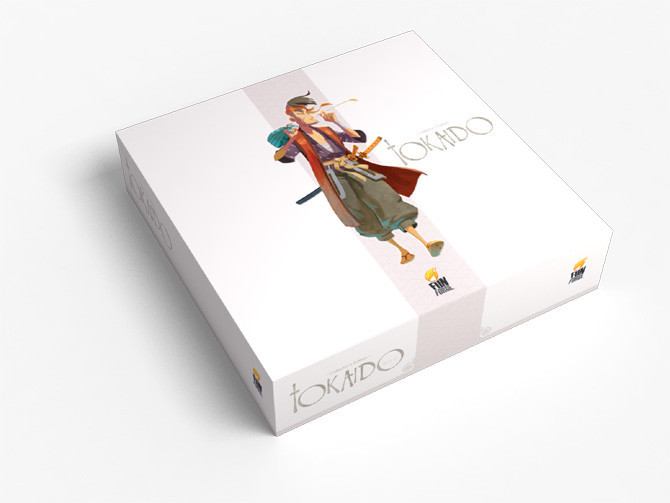 The Tabletop Spotlight is on Tokaido – Deluxe Edition!
Tokaido is a game that is all about the journey. When Our friends over at Dragon's Lair & Comics and fantasy brought over the Deluxe Edition I had a big smile on my face. I had heard about Tokaido from some other friends and I've seen it played. It's a great game for all ages and it has some really fun mechanics as well. However, I had no idea what the Tokaido: Deluxe Edition had in store:
The whole point of Tokaido is the travel the road and to have the best possible experience. Each stop holds different points of interest/distractions that your character will want to look at – but be warned this is an open game. Every player can see your position, your points and witty players can plan accordingly. You also activate starting farthest to closest to arrival. Turns play out fairly quickly and it's simple and fun.
I think all the additions in the Deluxe edition are certainly worth the extra price vs the standard edition. The miniatures in the box are a lovely touch to accompany the art work and style of this game. Plus it's got an entire expansion in the box, too. So go check it out – Tokaido is in stores now for 2-5 players. If you'd like to take look at the rules those are also FREE online as well.
via Fun Forge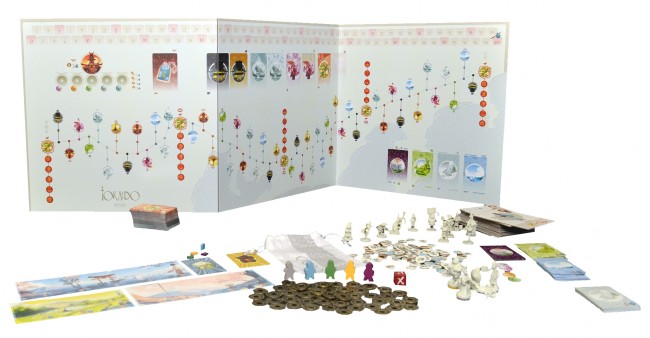 Welcome to the Tokaido, the legendary East Sea Road connecting Kyoto to Edo. Here you will begin an extraordinary journey during which you will discover a thousand marvels for the first time.

Be sure to take the time to contemplate the sumptuous vistas before you: the majestic mountains, peaceful coastland, and vast rice paddies… Let the brushstrokes of nature be an anchor for your memories.

Subscribe to our newsletter!
Get Tabletop, RPG & Pop Culture news delivered directly to your inbox.
Appreciate the beneficial stopovers that punctuate your path, the restorative tranquility of the hot springs, and the countless culinary delicacies that will astonish your palate.

Bundle together with your belongings delightfully unexpected souvenirs, from the most modest to the most sophisticated, that you gather from surprising encounters that may change the course of your travels.

Time will be your best means to remain clear-sighted, methodical, and patient so that you don't miss anything on this unique route but instead can fully savor the experience the Tokaido has to offer!
Tokaido: It's all about the Journey!