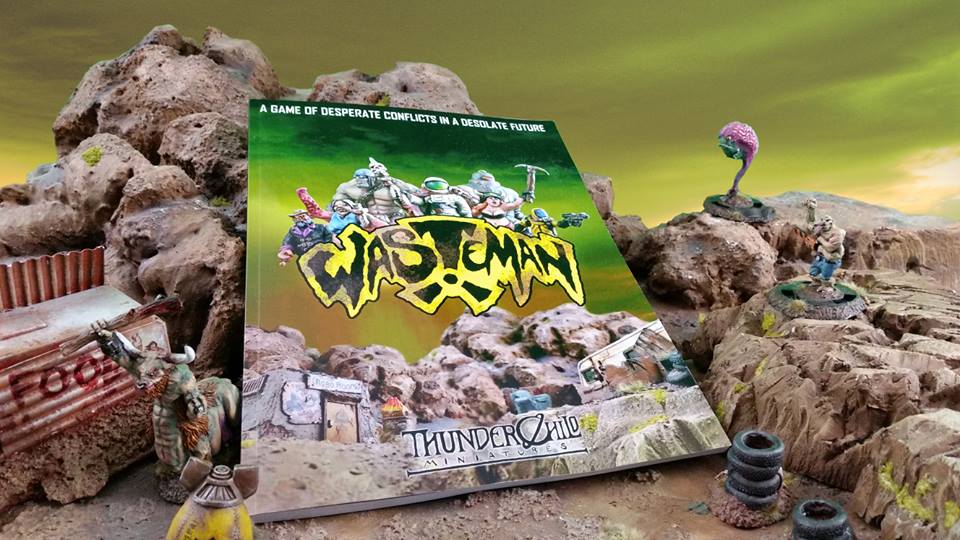 The Wasteland of the future is HERE. Checkout Wasteman the new miniatures game from Thunderchild Miniatures!

Now that the last of the backer rewards from the Kickstarter in March have been sent out, Thunderchild Miniatures is now ready to bring their post-apocalyptic miniatures game Wasteman to retail. You can currently order a sizeable chunk of the game's range from the company's website because Thunderchild Miniatures is now taking orders for the first wave of models!
Set amongst the wastes of a ruined Earth, Wasteman is a 35mm skirmish game that uses around 5 to 20 miniatures. Players alternate activating up to five models per turn, with special activation rules that kick in once your posse drops below 5 members. One of the primary features of Wasteman are the M.A.D. cards. Each player draws five cards from this deck at the start of the game, with each card representing potentially game-changing special effects that can be used during your turn. Players can get more by having models interact with vending machines or traders on the table. Each card features some wonderfully cheesy artwork mimicking pulp sci-fi movie posters from the '50s.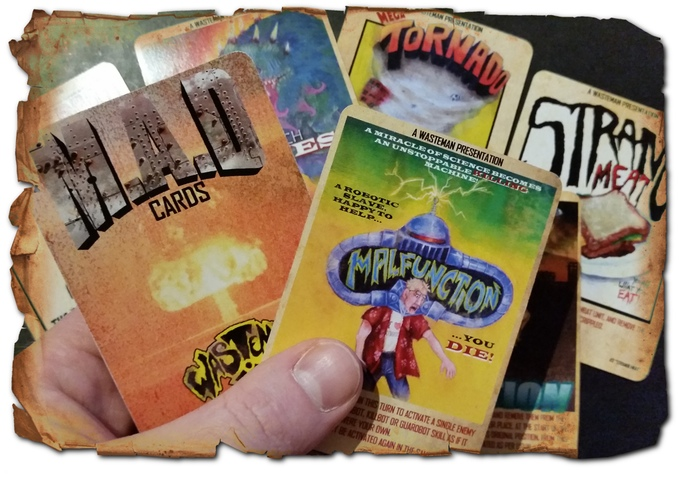 Also of note are the game's extensive posse creation rules that allow for a ton of flexibility in building your force. Wasteman doesn't have a traditional faction system like most games, but instead bases force creation around bosses that grant their posse unique abilities. There is even a section of the book devoted to creating your own models based on a chart of equipment and skills. Scenarios, hazardous terrain, and modifiers also play a big role in Wasteman, allowing you to create some fairly unique skirmishes if you so desire.
I have to say, the game really seems to ooze character, with lots of neat little components to reinforce the pulp apocalyptic sci-fi theme. Activation counters come in the form of bottle caps representing various fictional sodas, much like Nuka-Cola of Fallout fame. Each model comes with a random scenic base as well, each of which has three slots for resin tokens representing the game's Spooked, Crippled, and Seriously Injured status effects.
If you want to get into Wasteman, the rulebook and M.A.D. cards will cost you £23, with starter boxes at around £25 for five miniatures, corresponding stat cards, activation caps, two d10s, and scenic bases.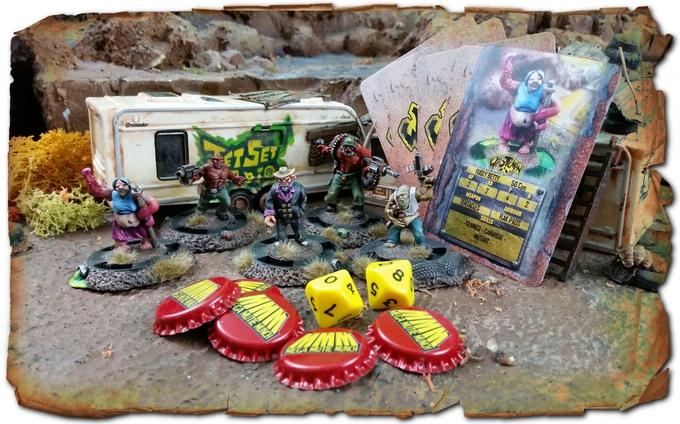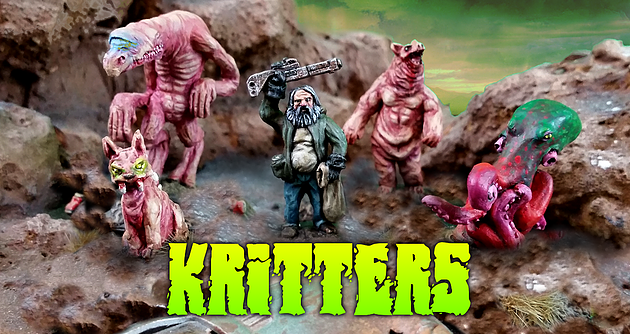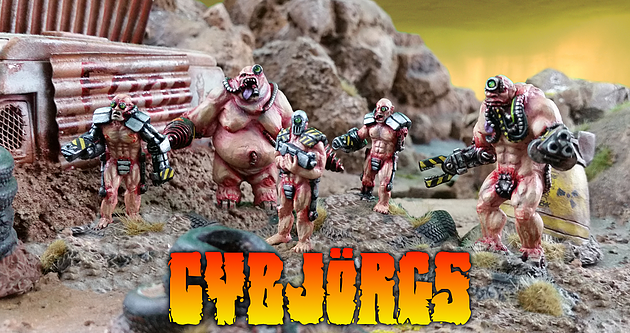 Did anyone here Kickstart this? If so, tell us what you think of the game!