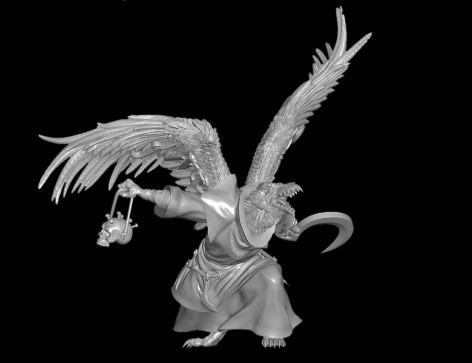 Wyrd Games is back with another preview – This time it's the Carrion Emissary for the Resurrectionist Faction!
If you're looking for a way to buff-up your necromantic game as a Resurrectionist then you're going to want to take a look at this bad bird! Wyrd is continuing to show off these different Emissaries and the results have been pretty positive. I really like the pose of this bird-man and also the detail work on the wings. The cloak has a good "flow" to it and I think a talented painter will really be able to use those wrinkles to great effect. But really I think it's the subtle things – like the beak's teeth and the belt with blades that help add that "other worldly" look to this model.
via Wyrd Games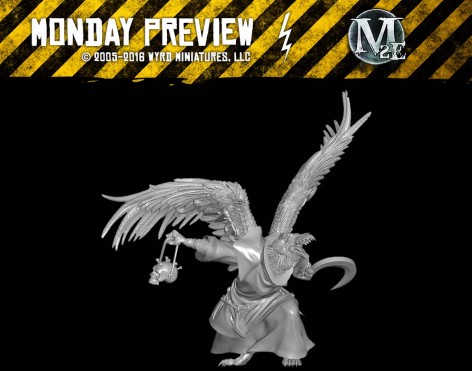 This week's Monday Preview is a look at the Carrion Emissary, continuing our look at the different Emissaries of Malifaux.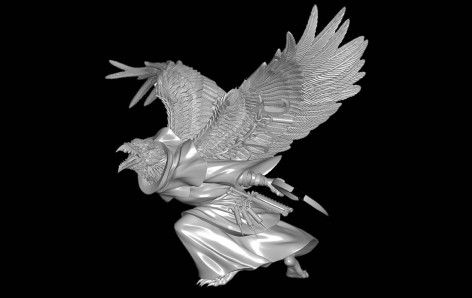 The Carrion Emissary belongs to the Resurrectionist Faction, bringing along its own unique skills to help you bring your necromantic powers to bear.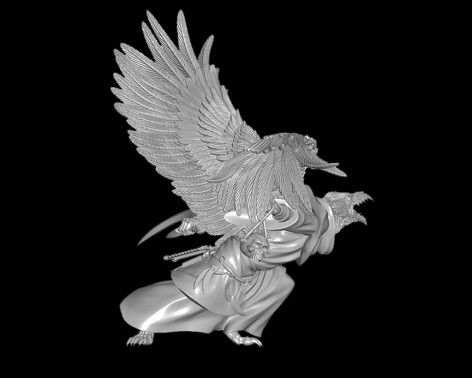 Come on over to our forum to discuss!
There you have it folks! Another great sculpt from Wyrd Games. I hope they never change their ways! Anyone else just think "BIRDMAN!" when they see this guy? What, just me?
Now I have Harvey Birdman, Attorney at Law's theme song stuck in my head.