Rerolls for you, and you, and you, and y…
Who are they?
Dhunian Knot is a new support unit for Trollbloods.  It consists of 3 models at a point a piece.  They are FA2 so you can have double the puppeting power.
What do they do?
These 3 trolls are only 1 box of life apiece with very average stats.  They do have magic weapons but they are going to have trouble hitting anything with a low MAT.  However they are still trolls so tough as can be.  They are not meant for melee similar to the krielstone but that can support like nobody's business.  The Dhunian Knot have a low magic ability of 5. You are probably not going to be offensive with these guys.  They have 2 magic abilities:
Heal: Can heal a model base to base for d3.  This is pretty good for a faction that has 8 box multiwound models galore.  Warders did get the nerf in the strongest man competition but they are still a pain to kill.  With Knot's behind them it could be even a bigger problem.  Killing Mulg or an Earthborn behind a wall is hard enough to do in a game let alone in 1 turn.  3 of these hanging out behind a heavy could keep him up indefinitely.
Puppet Master:  Every faction that doesn't have puppet master is jealous of factions that do.  And trolls just took it up a notch.  Were not talking about 1 or 2 puppet masters were talking about a possible 6.  You would probably have a hard time needing 6 puppetmasters in a turn because you can only have 1 on a unit.  But, lets just say troll warbeast went from below average accuracy to "CRAP that hit me" accuracy.  Impalers rejoice as the crit slams will be numerous and overflowing.  Thumper cannons will now thump with authority.  Puppet master really opens up some of the niche troll models that were risky to take before.  The new pygmy bushwhacker mortar with Puppet Master is probably gonna nail it.  Dozer and Smiggs blast damage is going to kill that solo for sure.  Times are scary and the Knot are going to get things done!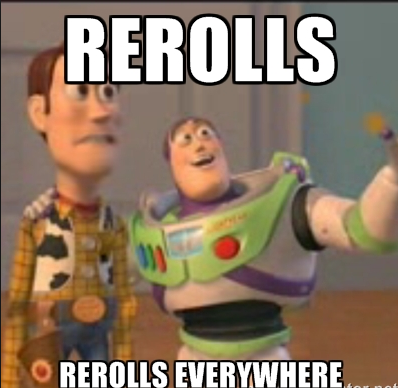 Who wants some Knot?
Everybody wants Knot.  Outside of a tier list that cannot take them I believe the Knot should be in every list.  3 points for 3 puppet masters is almost criminal.  You do run into the point of too much support.  Trolls have a lot of support options such as the chronicler, fellcaller, krielstone, and some shamans here and there.  But, the difference of hitting a slam or killing a solo with blast damage is worth every point for these 3 guys.  Even if you are not using 3 Puppet Masters a turn the healing can keep your models up longer and stronger.
A couple models with critical hits that puppet can make happen:
Impaler
Winter Troll
Trollkin Long Riders
Runeshapers
What do you think BoLS of the new Dhunian Knot?  Are you going to field this new support unit?  Please share in your comments below.