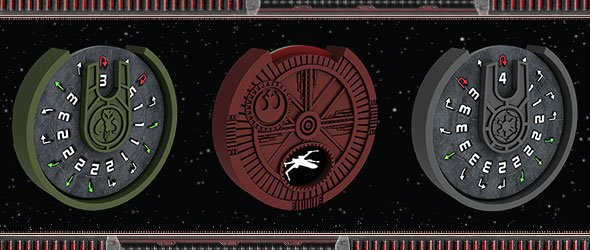 Want proof X-Wing is a runaway hit? The game's fancy new maneuver dial accessories are now in stores.
Hey BoLS Readers and X-Wing Aces, if you weren't already tempted by FFG's colored bases & pegs then Fantasy Flight Games just shipped something that might turn your dials.  These maneuver dials are the next set of "fashion accessories" for X-Wing.  I have always said that the surest way to determine if any particular game is a mega hit is whether or not the manufacturer starts producing "fashion accessories" for it.  From Warmachine's pins, to 40K's backpacks to these new dial covers, when players are willing to spend their hard earned cash to "dress up" or proclaim their love of a game – it's here to stay.
So head on down to your FLGS and pick up a set.  You HAVE to keep up with the Jones' after all 🙂
Fantasy Flight Games is proud to announce three Maneuver Dial Upgrade Kits for X-Wing™!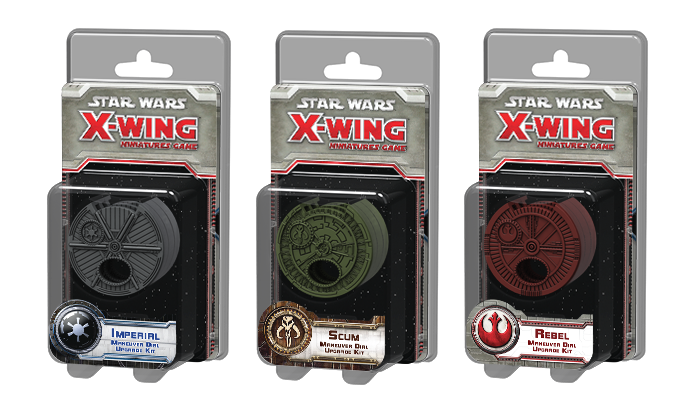 In every game of X-Wing, you and your opponent secretly plot your ships' movements using cardboard maneuver dials and maneuver templates. Now, you can command your starfighters with greater aplomb and further customize the aesthetics of your squadron by situating each ship's maneuver dial within a secure and stylish plastic housing!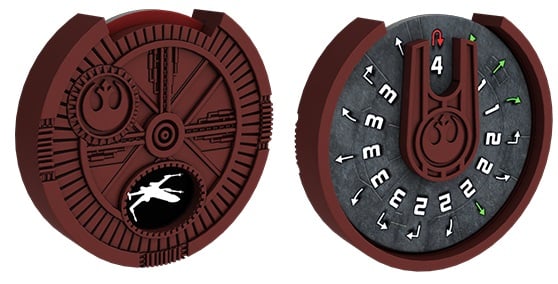 Whether you fight for the Imperial Navy, the Rebel Alliance, or the Scum and Villainy of the galaxy, three distinct Maneuver Dial Upgrade Kits allow you to proudly display the colors and symbols of your chosen faction. What's more, these upgraded plastic maneuver dials are fully legal for any X-Wing tournament, allowing you to show your style as you compete for the fate of the galaxy!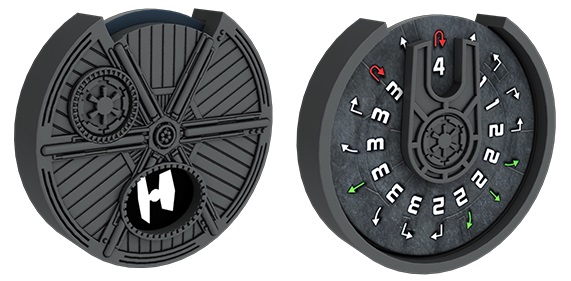 Each Maneuver Dial Upgrade Kit provides three sculpted plastic dials that proudly display the affiliation of your current squadron with one of the three X-Wing factions. To use one of these plastic maneuver dials, simply take the cardboard dial token showing a ship's maneuvers and insert it into the secure plastic housing. Once situated, you can place the plastic maneuver selection marker into place, and you're ready to fly your ship with style.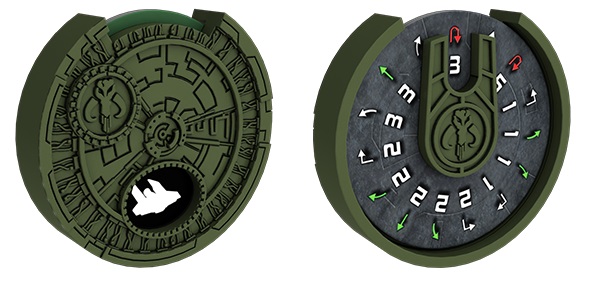 In addition, these plastic maneuver dials provide an easy way for you to differentiate between your dials at a glance. Each maneuver dial includes a space on the back for you to insert a dial ID token that displays a silhouette of the corresponding ship. A pack of maneuver dials includes three dial ID tokens for every ship from the T-65 X-wing and TIE Fighter in the original X-Wing Core Set, up to the T-70 X-wing and TIE/fo fighter from Star Wars: The Force Awakens™ Core Set!

Soon, every X-Wing expansion will include a dial ID token for you to use with your plastic maneuver dials if you so choose. These will begin with the Ghost Expansion Pack, the Mist Hunter Expansion Pack, the Punishing One Expansion Pack, and the Inquisitor's TIE Expansion Pack. Standard cardboard maneuver dials will still be included in each expansion.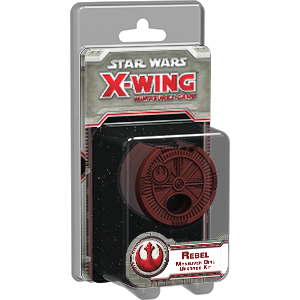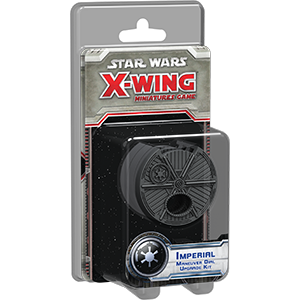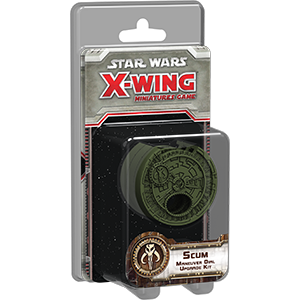 These are TOTALLY the dial's you're looking for!