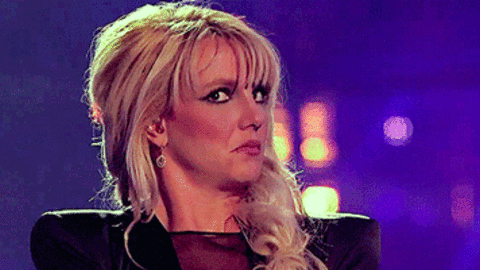 Pimpcron scours the internet again to find some hidden gems of nonsense.
Hi, pals! It is I, Pimpcron, back again with some weird new thing I've decided to say this week. I have searched high and low to find crazy info about 40k and GW, some of it is legit, other things I made up. I'll let you decide.
Tau "noses" are in their mouths. Well at least their olfactory organs are. Bad breath must be a real bad experience.
Sisters of Battle earn 79% of what Space Marines earn. If anybody mentions the wage gap, they are immediately thrown into The Wage Gap. This is a giant hole in the ground.
White Dwarf magazine was originally a newsletter called Owl & Weasel and ran for 25 issues before becoming White Dwarf.
Bruce Willis is really a Dark Eldar Archon, that's why he doesn't age and has a GW miniature that looks just like him.
The Bible says, "It is easier to fit a camel through the eye of a needle, than to clean flash off of metal models without cutting thyself."
The only reason Squats were discontinued is because nobody in the studio liked them or could figure out what direction to take the army. It has been claimed several times that the studio only takes up a project if someone likes the codex enough to work on it.
Wilfred Brimley was the inspiration for this Bullgryn, in a misguided effort to bring in a younger, hipper crowd of customers. They have to pay him 11 cents for every Bullgryn kit sold.
Games Workshop started out as a wooden board game maker for games such as backgammon and mancala.
The divorce rate in the U.S. is now 50%. Studies show that 35% of these divorces are from spouses calculating the cost of Warhammer.
The renowned Ambull from 40k lore is almost entirely subterranean and despite its huge size, it can tunnel through soft rock with ease to hunt its prey.
As long as Planetary Governors pay their tithe of troops and/or supplies to the Imperium, they can literally rule their planet in any way they see fit. If they do not tithe, the Imperium executes him/her.
Robin Williams was a Warhammer fan, and it is rumored that his close friend in GW told him about Age of Sigmar and what they planned to do way before it was released. Like many of us, he didn't want the change to take place.
Eldar poop odorless crystals. Games Workshop took the liberty of making it official that Eldar's shit doesn't stink.

If Games Workshop raises prices just one more time, it will be cheaper to mold them out of authentic human flesh.
The Bell of Lost Souls is a giant bell on Terra that rings when mankind's mightiest heroes fall. It can be heard across most of Terra when it rings and everyone must take shelter or be killed by the sound. It is said that the Emperor even hears when it rings and sheds a single tear.
In 2015, The U.S. House & Senate unanimously voted that Eldar players are threat to National Security and should be stopped by any means necessary. Vice President Biden, being an Eldar player, had President Obama veto it.
The Sensei are the biological sons of The Emperor who were sired before the creation of the Imperium. They are said to be Immortal and sterile. They are said to be thousands of them and they cannot harness or be affected by Psychic powers.
Cities with the highest theft rates also have the highest ratio of Games Workshop stores. Coincidence?
The PC game Warcraft was nearly a Warhammer Fantasy game but they couldn't come to an agreement and the developer wanted to retain creative control. That is why the game seems to be visually inspired by WFB.
A leaked Sisters of Battle Codex that is in development has a new special rule for that army. Every 4th week of the month, all Sisters of Battle armies gain Rage and Preferred Enemy Space Marines.
Orks don't grow hair. Any Ork you see with hair is wearing a hair Squig that has big pincers that clamp on the flesh, giving the appearance of hair growth. That's a pretty intense toupee.
There is an aggressive form of Toenail Fungus in the 41st millennium that will turn your nails green and the infected nails will yell Cockney insults at you whenever you take off your socks.
This is the internet, I'm sure you've heard of the Illuminati. They officially exist in the 40k universe as a secret society of humans that have survived being possessed by a Warp Entity and even cast them out. Their job is to fight against Chaos and find, groom, and protect The Sensei (see above). That is, until they sacrifice them to renew the Emperor and make him a Star Child.
HEY GUESS WHAT?

What Rogue Planets, Construction Workers, and Internet Viruses refer to as "The Pimpcron" has created a Warhammer 40k/Wargaming Convention in December 2016. If you live in the Mid-Atlantic area of the U.S. you might want to come have fun with this crazy and adorable robot . . . Like us on Facebook for Updates HERE.

HEY GUESS WHAT ELSE? I'm on a podcast again! Go check it out HERE. We discuss running narrative campaigns.
Want to witness my slow descent into madness, first-hand? Check out my blog at www.diceforthedicegod.com