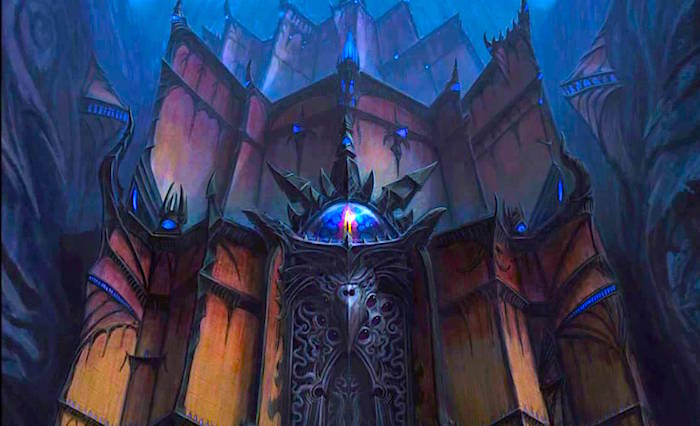 Yes you read that right – there is talk of Tzeentchian "Birdmen" doing the rounds.  Let's see what it's all about:
There has been a lot said of late about GW's first Age of Sigmar Boardgame: Hero Quest: Silver Tower.  You can catch up on the full roundup here.

But the new piece of information is the "birdmen" topic.  It all started off with:
While the LoC was finished only recently (and is not in this box), the design team did start off this larger project with some smaller AoS Beastmen minions (technically Birdmen, I suppose) of Tzeentch. Watch out for those.
Hastings chimes in:
I really like the idea of "beastmen" with something other than goat heads, back in the day I converted some with different animal heads (the cow head from the giant kit worked very well!) and it gave a much more chaotic feel to them. Hope these bird beastmen match the image I have in my head already.
We were told by a source yesterday of a possible list of Silver Tower minis for the Tzeentch side:
Which means the "birdmen" could be the cultists mentioned.
Chaos Opponents included:
12 Horrors

4 Screamers

2 Flamers

6 Cultists

1 Sorceror

1 Deamon Prince of Tzeentch (boss)
Finally the talk of Tzeentch "birdmen" reminded us of something from way back in the day.  Anyone remember these concept sketches for EA's  long dead Warhammer Online?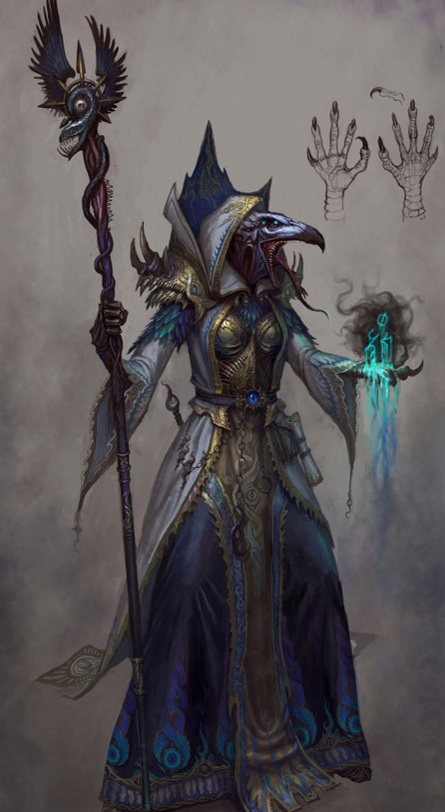 ~I could certainly see a lot of cool uses for a handful of minis that looks something like that!