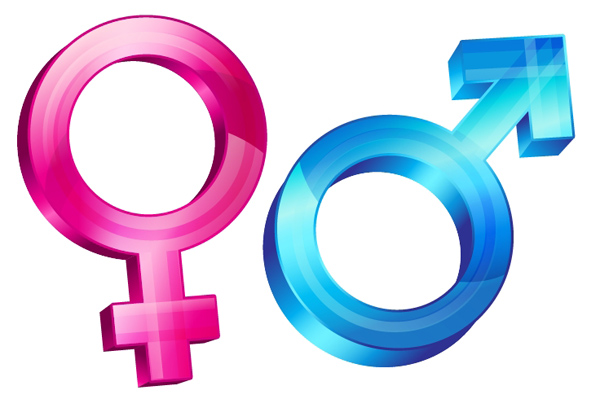 We've had hints for months, but Games Workshop came out and said it. Lady Sigmarines exist!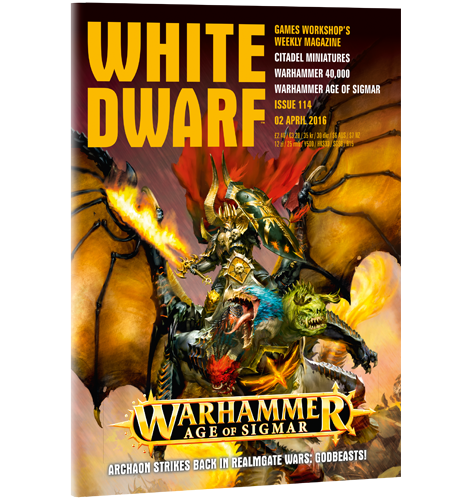 White Dwarf 114 Spills the beans on the action going down in the Stormcast Eternal soulforges…: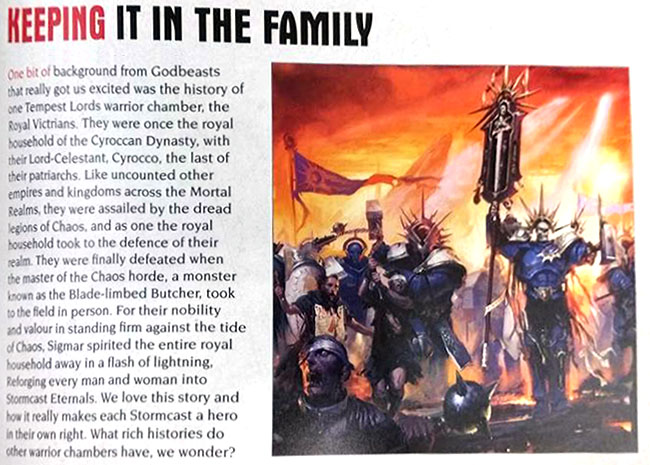 Let's get right to the important line:
"…Sigmar spirited the entire royal household away in a flash of lightning, Reforging every man and woman into Stormcast Eternals."
Now we've known this was a possibility for some time,  You may remember way back in September we had this bit of Stormcast Eternal genderbending from Black Library author Josh Reynolds:
Here's an excerpt:
Q: "Why no female Stormcast Eternals?"
What WAS surprising was the answer…
Check out this question and answer form Black Library author Josh Reynolds:
Q: Is is possible that any of the stormcast eternals were women, or members from one of the other races like aelfs and duardim?

A: I actually asked about that. The answer I was given was…possibly? It's being left vague intentionally, was my understanding. Nothing stopping you saying yours are aelfs or whatever, if you want.
So there you have it.  It turns out that GW has left the Stormcast Eternal line open for all kinds of future expansion.  The Age of Sigmar hardcover's descriptions of the aspirants taken to be forged Stormcasts are simply the "mightiest of mankind's warriors" . One day we may even see Female Stormcast models.
We mentioned it was a pretty good jobon GW's, leaving the Stormcast Eternals open to future expansion, and I bet female Stormcast models would sell like hotcakes.
The BIG QUESTION is will be ever see female miniatures of Stomrcast Eternals out of GW?  Will they be only mentioned in fluff but never seen on the tabletop (like Female Astra Militarum), or maybe, just maybe…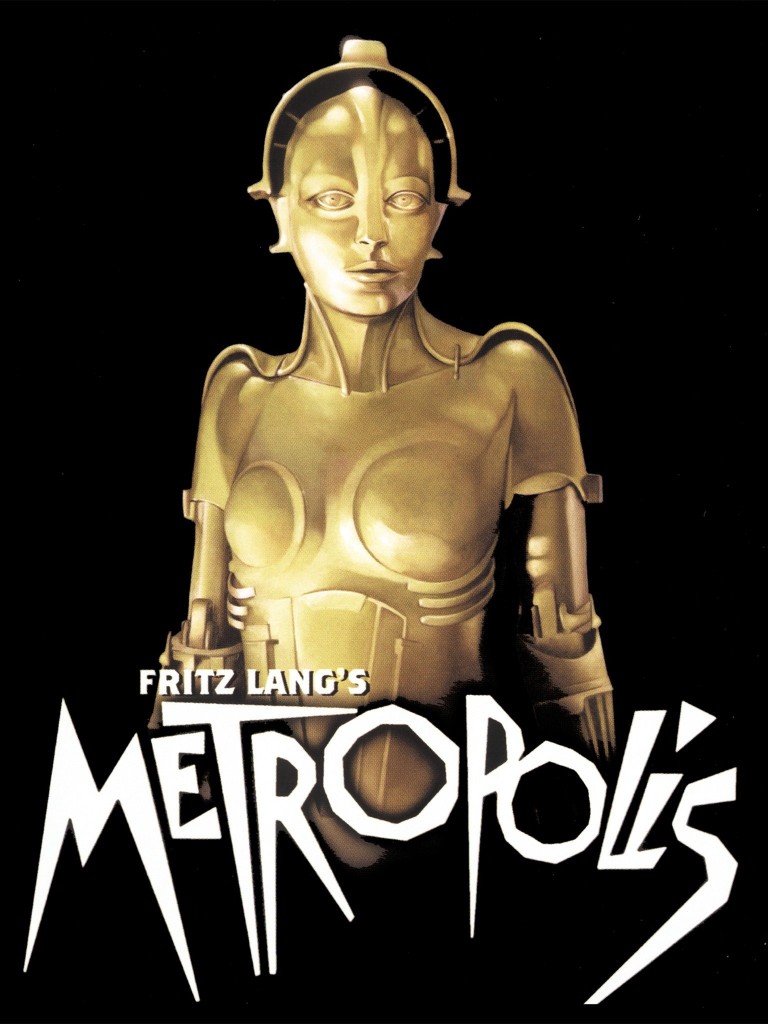 ~Might there be a "Chamber Sororitas" of the Stormcast Eternals awaiting a future release window?  How ironic would that be?!