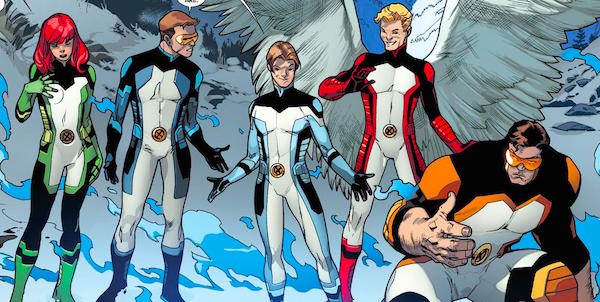 WizKids points you to a glimpse of the latest version of Jean Grey and Iceman from next week's Uncanny X-Men expansion.
Today we take a look at the the telekinetic Jean Grey and Iceman  coming to HeroClix in the upcoming Marvel HeroClix: Uncanny X-Men series.  Take a look.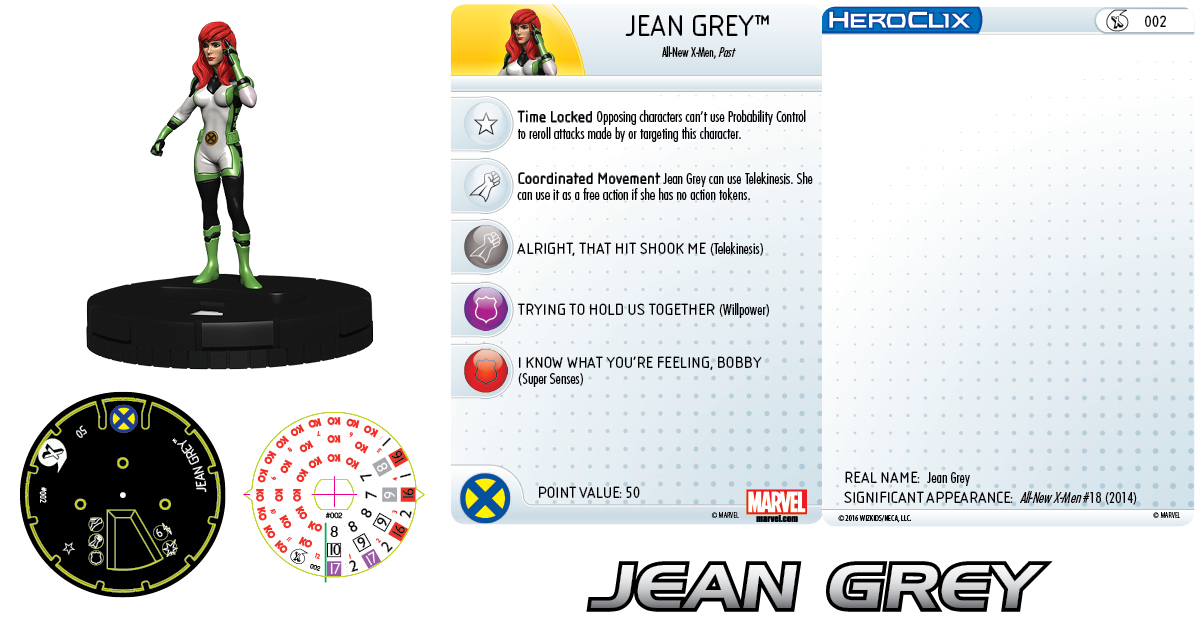 Here's the basics on Jean Grey 002:
"Jean starts off with Willpower and a special attack power Coordinated Movement that lets her use Telekinesis normally, but also as a free action if she has no action tokens.  So, when she has no action tokens, she can potentially use Telekinesis twice– once as a free action then again as a power action.  This means she can reposition two friendly characters, make two different object attacks, attempt to reposition two opposing character— or any combination of these effects. A few clicks down she switches over to Super Senses and regular Telekinesis."
Here's the basics on Iceman 005:
"Iceman, who has a very straight forward dial design with no special powers or abilities aside from the Time Locked trait. Iceman has nearly a full dial of Sidestep to stay in motion as a free action and starts off as a competent ranged attacker with Energy Explosion to make the most out of his 6 range with two targets.  His utility shifts a little when he goes from Toughness to Barrier on defense and picks up Precision Strike in place of Energy Explosion."
The Marvel Heroclix:Uncanny X-men is out for release NEXT WEEK!
Have at it HEROCLIX fans – What do you think of the pair?