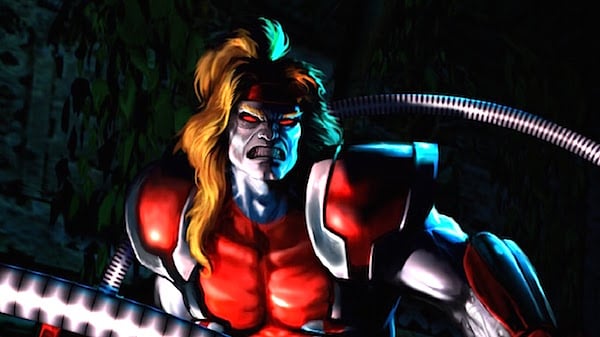 WizKids points you to a glimpse of the latest version of fan favorite Omega Red from the upcoming Uncanny X-Men expansion.
Today we take a look at the walking terror of the ex Soviet Union. He is coming to HeroClix in the upcoming Marvel HeroClix: Uncanny X-Men series.   Take a look.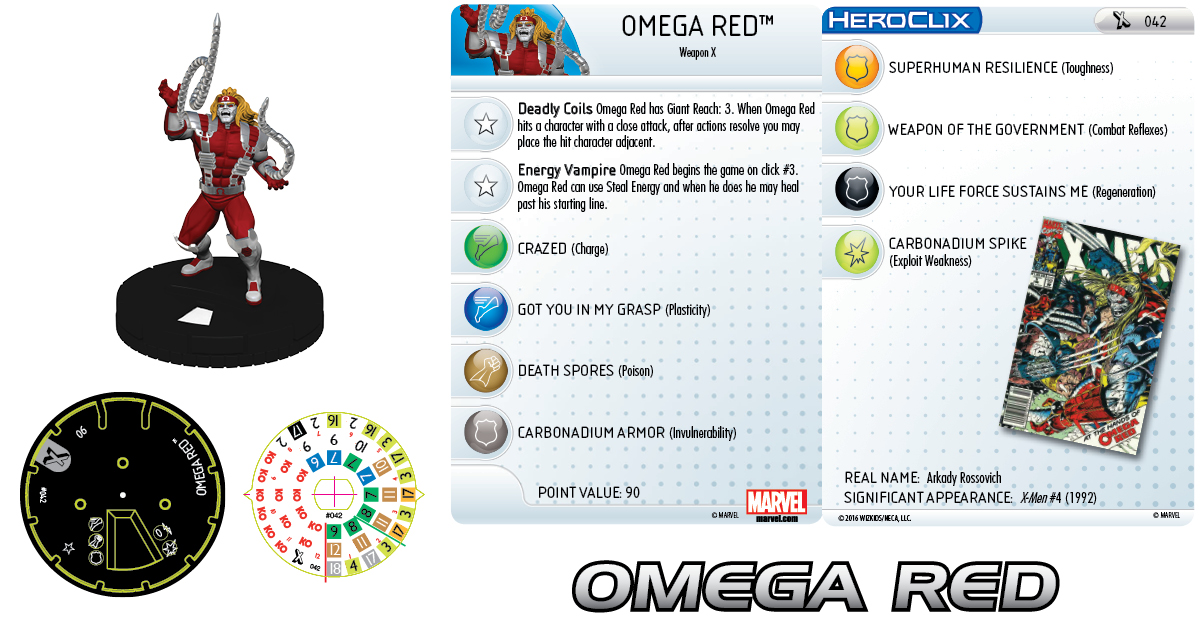 Here's the basics on Omega Red 042:
"This walking terror from the former Soviet Union is a 90 point close combat power house.  Omega Red uses the carbonadium coils embedded in his arms like whips and tentacle snares and can also drain the life right out of his victims to boost his own powers.  Reflecting that, his trait Energy Vampire has him starting the game on his green line at click #3 and grants him the use of Steal Energy and the ability to heal past his green starting line when he does.  His other trait, Deadly Coils gives him the Giant Reach ability which he can use to make close attacks within 3 squares.  Also, when he hits a character with a close attack he can place them adjacent to him at the end of the action.

Omega Red's dial starts off ready to grab an opponent and drain their life away with Charge and Exploit – from up to three squares away thanks to his trait – plus Poison, and Toughness on defense with very respectable combat values.  If Omega Red hits and heals using Steal Energy from this trait his numbers stay the same but his defense improves to Invulnerability.  If he heals with Steal Energy again his topmost click gives him some truly monstrous combat values.  If, instead of healing and getting more powerful, he takes some damage he'll drop the Toughness for boosting his defense value with Combat Reflexes and switch back and forth between Plasticity and Charge.  His last click is his weakest combat click but it also gives him another option to heal damage with Regeneration."
The Marvel Heroclix:Uncanny X-men is estimated to for release in May 2016
Have at it HEROCLIX fans – What do you think of the Soviet terror?