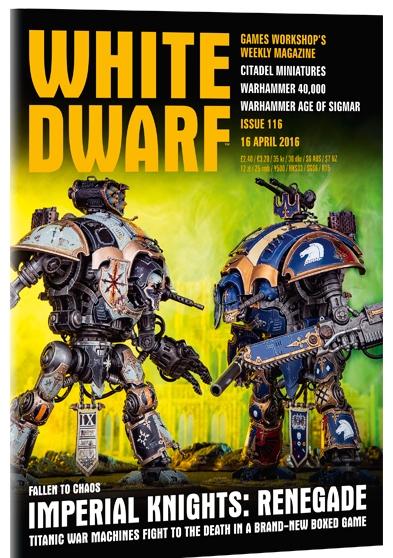 It's not just Knights coming next week folks! Come see all the new releases and teaser for something big that's on the horizon in our first look WD review.
This week's White Dwarf has a great look at the Knight game, as well as a Paint Splatter article for the "bad guy" knight titans color scheme.
Plus there is some good value "surprise" releases for your hobby arsenal too!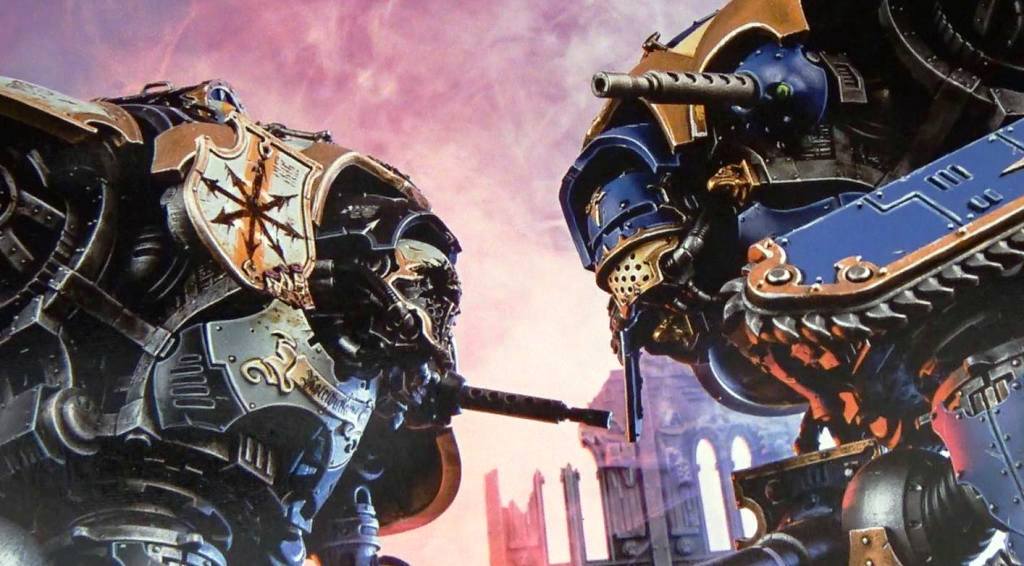 This week's White Dwarf has a particularly robotic sheen – introducing the splendid Imperial Knights Renegade! They have the lowdown on everything you need to know about the game; how it's played, what's in the box (quite a lot), a battle report and an exclusive mission!

There's also the usual look at the rest of the week's releases, a look at the upcoming Total War: Warhammer videogame, a Paint Splatter featuring the rogue Imperial Knight from the boxed game, some great-looking Readers' Models and the usual comment, opinion and reaction from The Week In White Dwarf.
Another great White Dwarf is here. Pick it up at your LGS when you're grabbing that new 30th Anniv Space Marine as well.