X-Wing Meta: Adepticon's Hoth Open Recap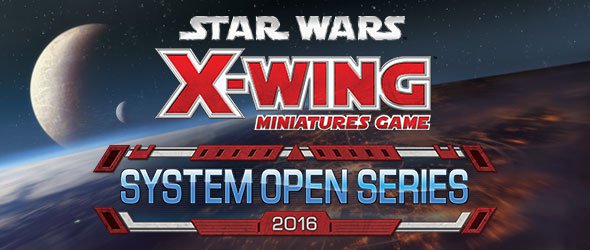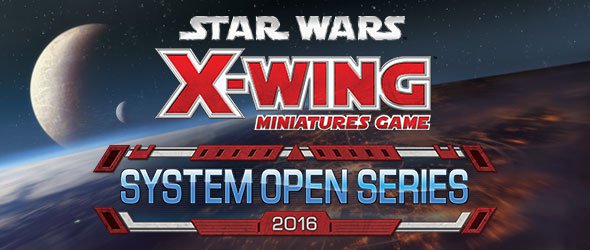 Adepticon hosted the Hoth Open and Fantasy Flight Games has a great recap showing off the event! The Meta is changed!
Adepticon 2016 was the place to be for X-Wing from March 31st to April 2nd. They hosted the first of eight events in the X-Wing System Open Series and kicked off some exciting new trends in the meta. The 251 player tournament was the first major tournament to allow the newest wave 8 ships so we finally got to see just how they would effect the meta for X-Wing.
via Fantasy Flight Games
Two preliminary days saw a total of 251 players enroll. Each pilot was on a mission to obtain at least 18 tournament points and advance to the final day. Six rounds of dogfights awaited every pilot. S-foils were locked in attack position, turrets and cannons unleashed barrages of laser fire, and many ships fell victim to expert maneuvers. Out of the field of hundreds, many skilled squad commanders rose to the challenge and emerged unscathed from battle.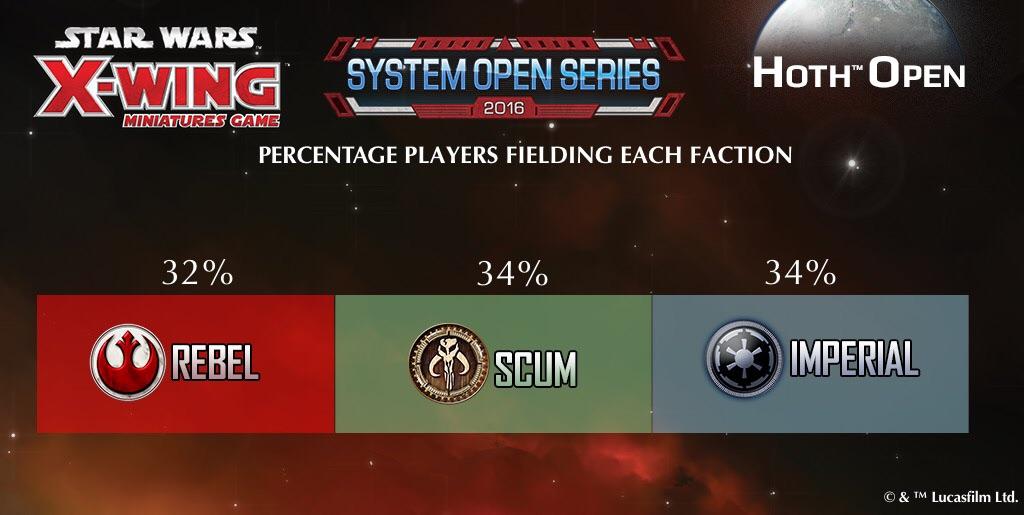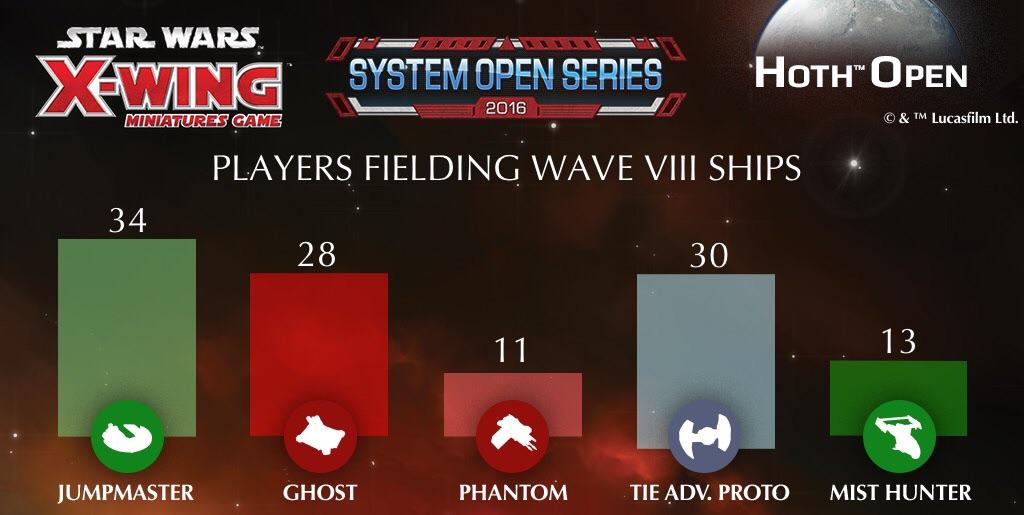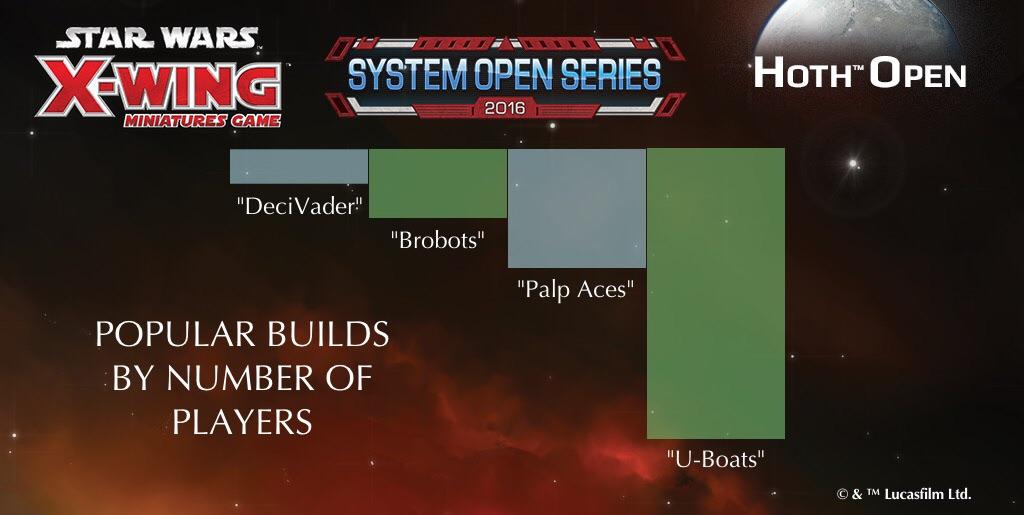 "U-boats" is (you guested it) the Jump Master 5000. But lets cut to the chase and look at the top 8 finishers:
First Seed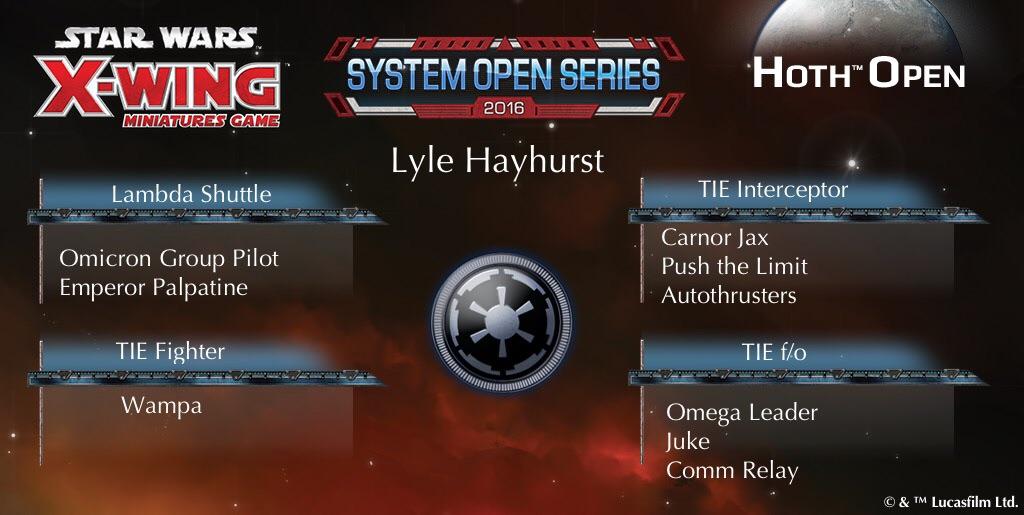 Second Seed
Subscribe to our newsletter!
Get Tabletop, RPG & Pop Culture news delivered directly to your inbox.
Third Seed
Fourth Seed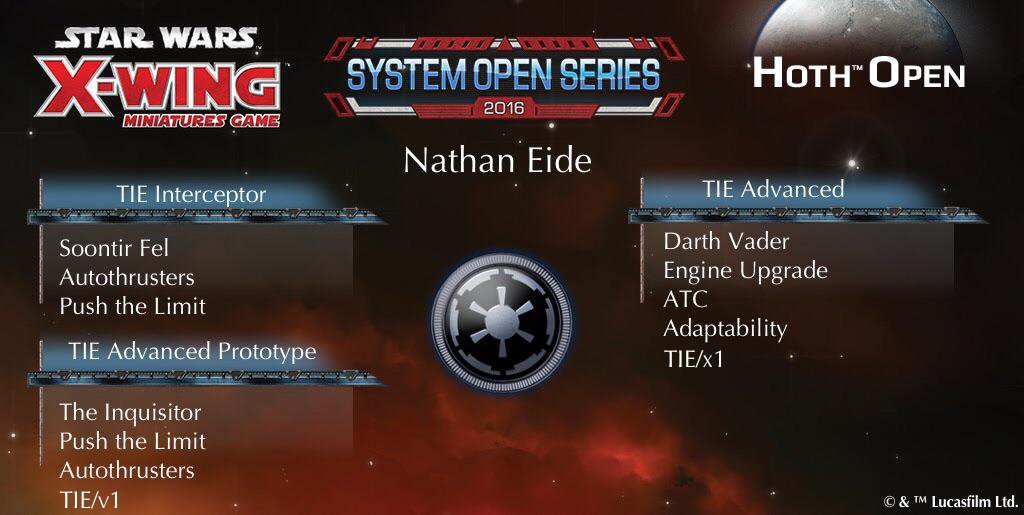 Fifth Seed
Sixth Seed
Seventh Seed
Eight Seed
The probability of successfully winning the Hoth Open was approximately 251 to 1. But don't tell these eight players the odds. One of them was a mere three victories away from becoming the first-ever Open Champion.

In the quarterfinals, four were shot down, and four remained.

Eighth seed, Ryan Fleming, upset Lyle Hayhurst, who had gone undefeated through all nine Swiss rounds.

Jason McMahon's Poe Dameron Rebels were picked apart by the merciless Contracted Scouts of Darwin Schafer.

Friends Dee Yun and Brad Miller faced off in a mirror match full of Captain Yorr, Whisper, and Omega Leader, with Brad emerging victorious.

2015 World Championship 2nd place finisher, Nathan Eide, took on Zach Bunn, new to the competitive side of X-Wing, in a battle of Aces. In an excellent match filled with precise maneuvers and close calls Nathan claimed victory.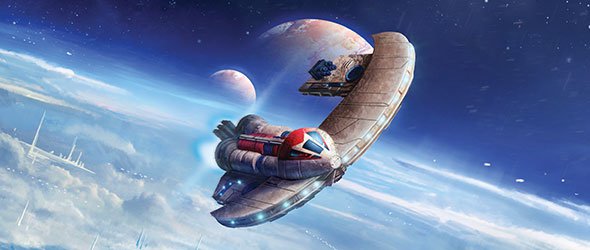 The four victors were paired in the semifinals, each attempting to acquire a target lock on the Finals.

Ryan showed no fear in facing down 17-year old wunderkind Nathan and started the match by immediately flying aggressively toward Nathan's Imperial squad. The quick attack was no mere bluff, with Ryan blocking The Inquisitor and then unloading torpedoes into the fragile ship early in the match. A few turns later, he repeated the process on Darth Vader. Nathan fought back flying Soontir Fel brilliantly, but his dice refused to behave. One final Soontir Fel attack revealed 0 hits before Ryan swooped in to claim victory.

Darwin and Brad faced off on the other table, both struggling for control over the match. They traded damage and ships as they jockeyed for an advantage, but it was Brad's superb flying—sending Whisper into extremely tight quarters multiple times—that made the difference. After destroying the second of Darwin's three Contracted Scouts, Brad was able to finish the game thanks to an advantage in ships.

And then there were two. Now veterans of the Hoth Open, Brad Miller and Ryan Fleming had each flown their way to this game with monumental stakes. One player would become the Champion and representative for the Hoth Open at the Coruscant Invitational. The other would have to face devastating defeat.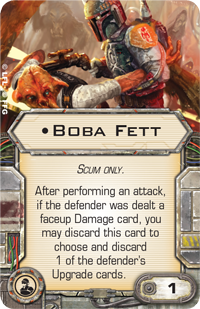 I don't want to spoil this one. However, if you'd like to read about the final you can do so directly from Fantasy Flight Games. They have the full article up and it's definitely worth a read.
That said, I would still like to point out that it's very impressive that 2 builds using the basic JumpMaster 5000 made it all the way to the final four. I've talked about just how many options the JumpMaster 5000 has before. And while I may not have predicted the exact builds you can definitely see the similar DNA in each list. They both went torpedo heavy and utilized Guidance Chips and Extra Munitions along with their torpedo of choice. "U-boats" is a fitting name for the triple JumpMaster 5000 lists – and get ready to see more of them in your neck of the woods!
Wave 8 made a SPLASH at Adepticon – What's your favorite ship from the expansion?