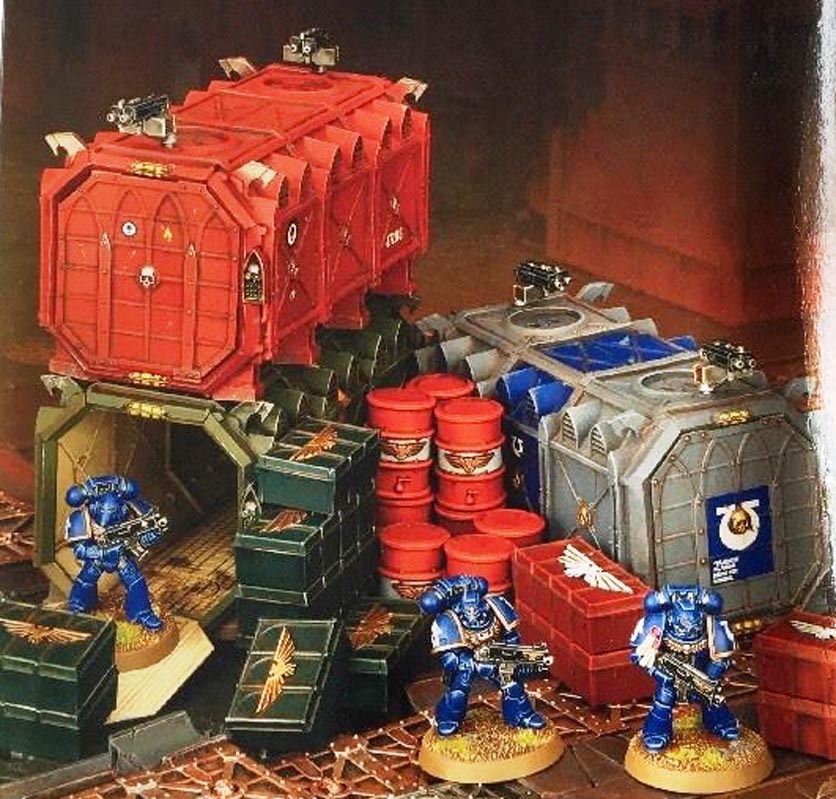 Those Armored Containers aren't just for show – they are coming with unique rules. Come see the contents & more!
After the big tease earlier this week about these new Armored Container Kits, we now have a bit more info (and some better pics!) Let's take a look: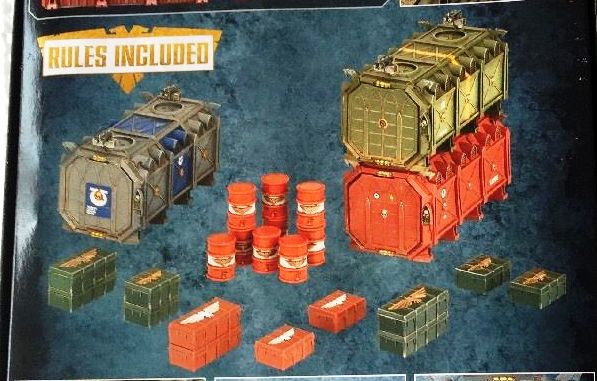 Spikey Bits is also reporting the following:
An industry insider tells Spikey Bits that this new kit was to retail for $33, and will indeed have rules.  It will also contain the following components :

3 Armored Containers

9 Promethium barrels

6 large supply crates

6 small supply crates

Furthermore all new terrain kits and sets will come with rules datasheets moving forward (just like how existing terrain already has datasheets in the BRB and Stronghold Assault).
The pricing seems in-line with Games Workshop's pricing – maybe even a little cheaper. The Aegis Defense Line is $37. The Skyshield Landing Pad is $49.50. Those two kits are both terrain kits and have special rules as well. Maybe these Armored Containers will be a type of fortification just like the Aegis or the Skyshield. But now I'm curious as to what exactly those rules will be. Perhaps those Stormbolters on top aren't just for show… What about the Promethium Barrels or the Supply Crates – will those have rules as well?
What do you think? What could those special rules turn out to be for the Armored Containers?