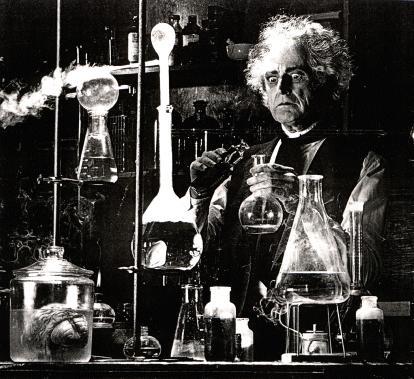 GW looks to have home run with Silver Tower – Now how can they reproduce the magic for the Grimdark?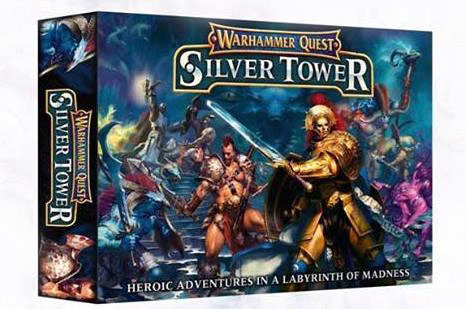 Silver Tower is a really big deal for GW, mainly for reasons outside its box.  It is a great looking game with fantastic minis and production values. But what really makes it stand out is how it snugly it fits like a gear into the clockwork of GW's gaming infrastructure.
Silver Tower revives a fondly remembered franchise and introduces it to a new your audience – Warhammer Quest.
The game serves as a gateway product for newcomers into not only Age of Sigmar, but the entire GW hobby and universe of products.
The game instantly revitalizes a large series of single clampack miniatures from being Age of Sigmar army add-ons to being collectible heroes for an all new popular boardgame.
In essence, it's a perfect gaming mousetrap – appealing both to newcomers, and giving veterans a new way and reason to collect and play with GW models they might not normally find appealing.
Which leads to my big question:
What is the best way for Games Workshop to bring this over to the Grimdark?
Think about trying to achieve the identical goals:
You want a game that will introduce newcomers into the Grimdark.
You want to instantly make every single 40K clampack hero part of the new game and collectable on an a la carte basis.
You want to tie it into some fondly remembered franchise that has that warm fuzzy nostalgia appeal.
If you look over all of the recent 40K boxed games, there are some very near misses, but I don't think any of them exactly hits the bullseye.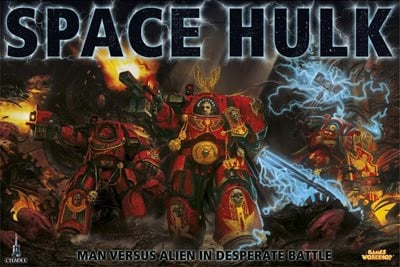 Space Hulk certainly gets the nostalgia buttons, but is a bit complex and "almost stressful" experience for newcomers. It also gets the brand recognition from all the recent and upcoming Space Hulk videogames.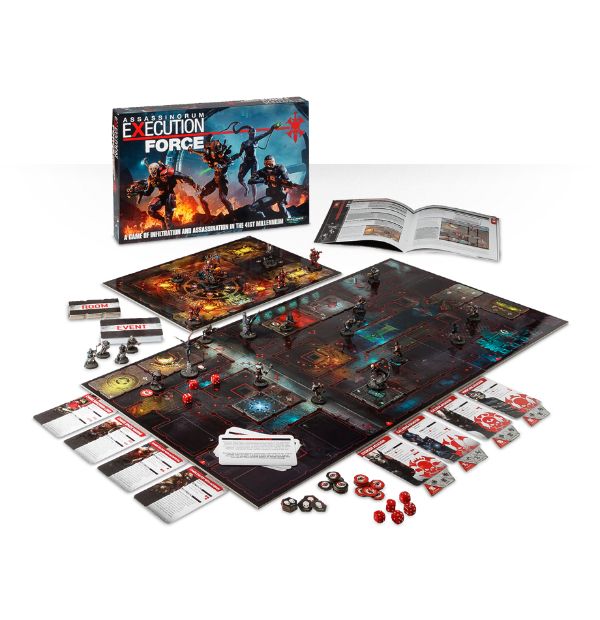 Kill Team could easily have new clampack heroes added, but seems a very limited and repetitive gameplay experience. It does have a low modelcount, and single player playmodes going for it.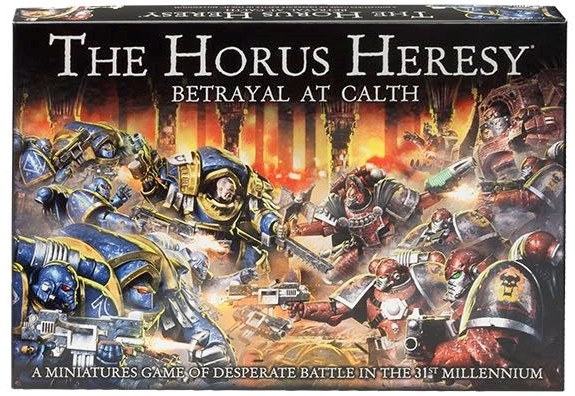 Betrayal at Calth is set in the Heresy, limiting many of its options, but has a solid gameplay/rules experience. It could be poised for future greatness if 30K ever expands into plastics down the road. The modelcount and complexity might take it out of the realistic hobby range for newcomers.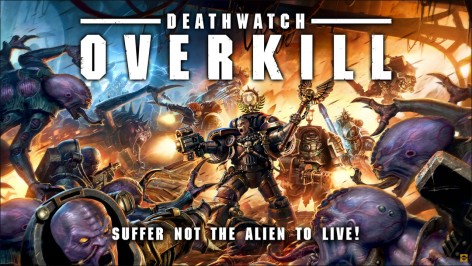 Deathwatch Overkill may be the closest thing GW has to a silver bullet.  It's setting and opposition force of Genestealer Cults is limiting in a broad sense. However, its fast and furious gameplay, modular tiles and missions and focus on individual heroes fits the bill.  I could easily see add on packs for Deathwatch that include a handful of heroes/villains, a couple of new tiles and a small mission book, taking the game to other locales in the Imperium.  Remember these cards?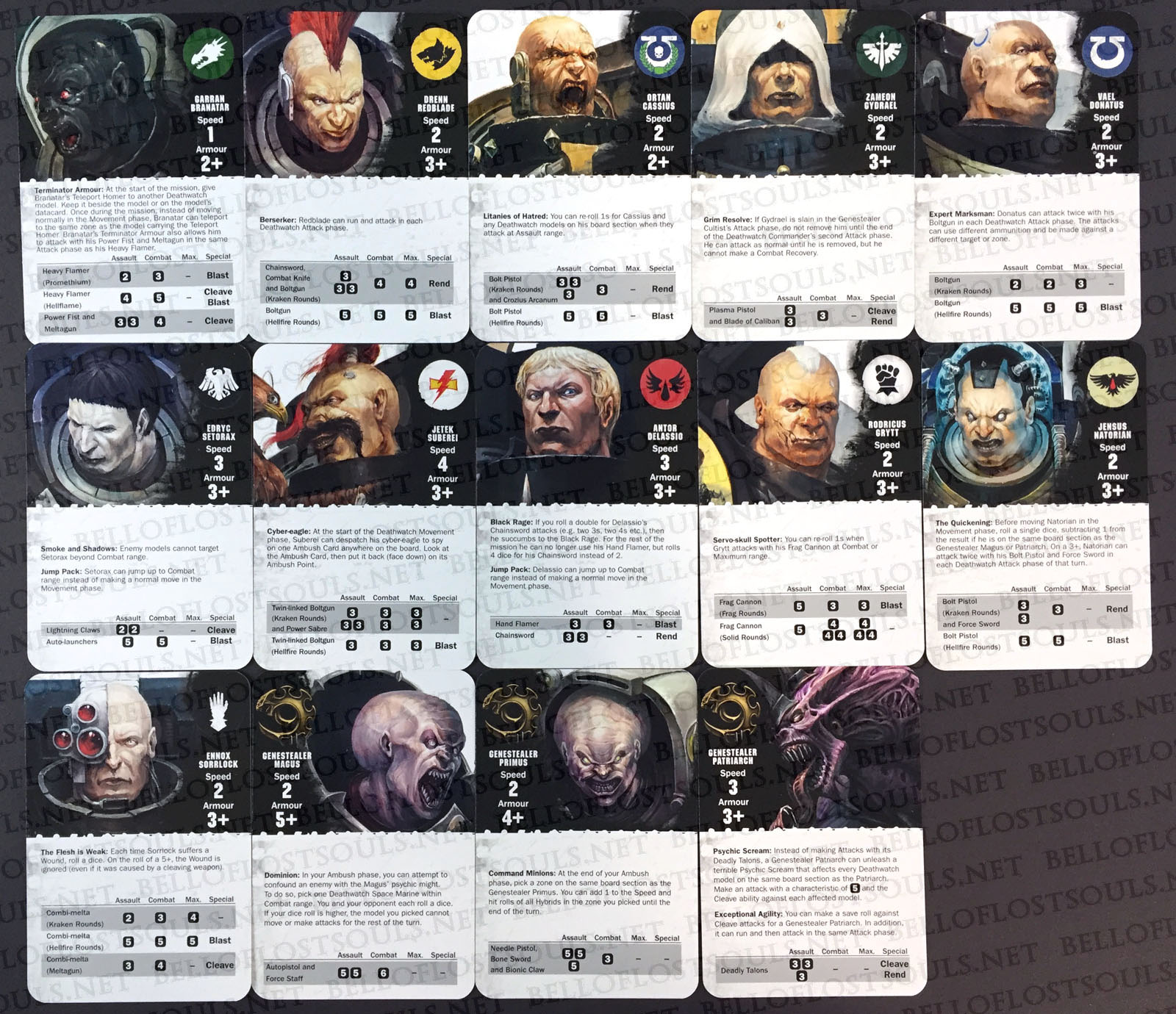 To me, these look just about perfect to include in each and every clampack 40K model out there with a set of Deathwatch Overkill stats. Put that together with a free Overkill app that has all the game's character rules for $1 apiece and you have the makings of a great introduction to the Grimdark.
~What do you think? I'm sold already!