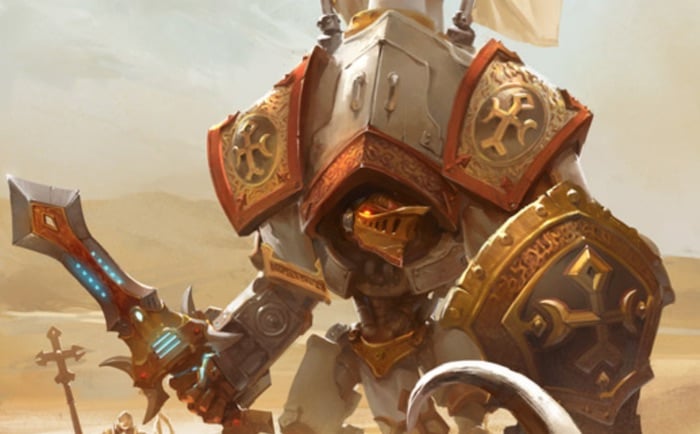 Come check out the insides of the NEW Avatar of Menoth Kit!
Hey BoLS Readers! AdamHarry here and this time I wanted to go over the brand new Avatar of Menoth Kit. That's right, if you haven't heard by now the great representative of Menoth's divine wrath got a new sculpt complete with new materials. Check it out:
First-things first, no – it does not have the new Mk. 3 Card in the box – at least not yet. I'm not going to focus on the rules for the model (I do show off the card in the video) but really, that's not the "new" part of this kit. What is new is the materials. It's no longer entirely made of metal! It's now a mix of resin & white metal and it's better off for it. This allows the arms to be lighter and have sharper edges. The torso is also improved over the metal version as well.
The sculpt still left some of the weight-bearing bits metal but this allows of better stability. Overall, it's a good mix of materials. You may want to pin certain things but you'll have a much easier time doing that. Just remember to use super glue and not plastic glue for this job.
It is also a new sculpt as well – subtle but different. Infact I'll just show off the previous design and let you be the judge of which is better: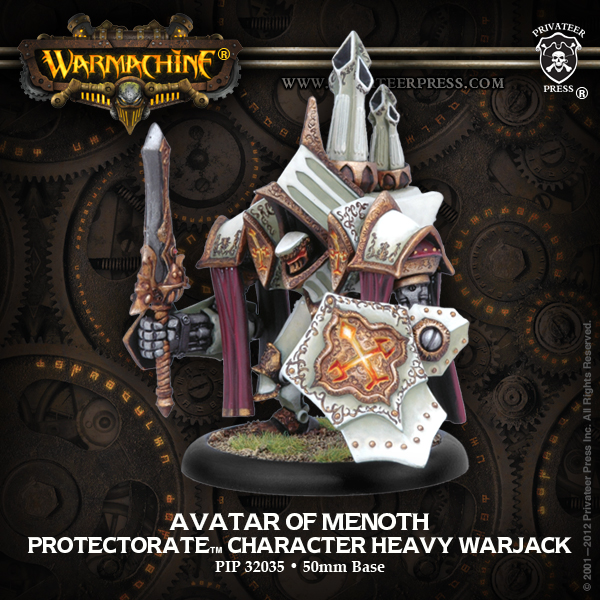 Previous Sculpt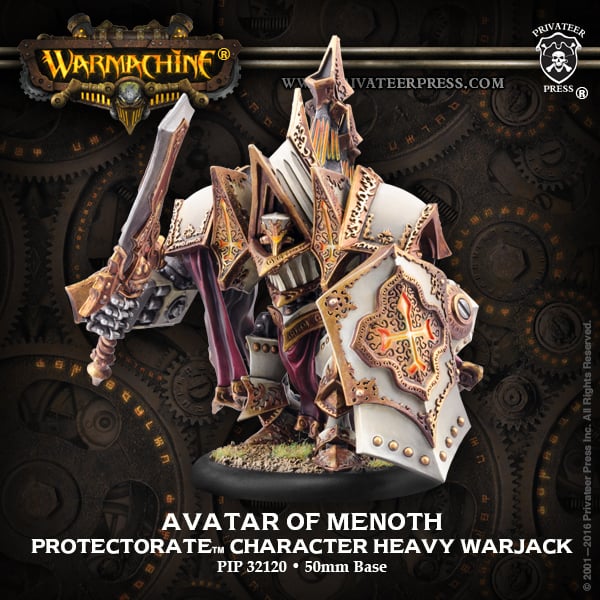 A sanctified instrument of divine wrath, the Avatar of Menoth is a warjack guided by the Creator's will alone. In its right hand the Avatar wields a Sulese blade named Burning Wrath that is wreathed with holy flames. In its left hand it bears the Divine Shield, consecrated to turn away blades, gunfire, and the touch of heathen magic.

SPECIAL NOTE: PIP 32120 contains the same stat cards as PIP 32035. The replaced PIP will no longer be available from Privateer Press beginning May 1, 2016.
The Avatar of Menoth is in stores now!