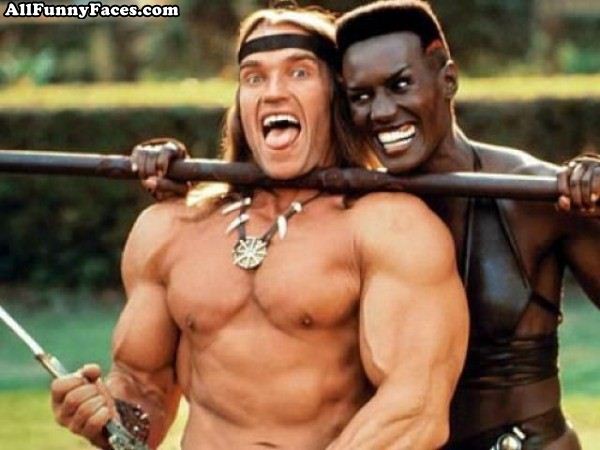 Goatboy here again to talk about what we might see when we finally start to get to the meatier Codex FAQs.
This coming weekend I am throwing down at the Alamo 40k GT and while they are not going to use the draft FAQ GW put up I am still pondering what we might see when we finally start to get to the meatier Codexes.  I do appreciate GW starting to release them – but I was really hoping for at least one of the "newer" books to show up that had a lot more arguments, issues, and cases of rage inducing table drama.  Still I have high hopes for them since the draft BRB FAQ did have some actual errata so maybe will see some balance brought to the forces.
Start Collecting! FAQs
First of all – I think the biggest fixes will see is some clarification on all of the "starter" box formations.  Most of them are ok but the Necron one seems to have a lot of issues.  I have seen a lot of people playing them pure RAW with the never ending cycle of Warriors, Scarabs, and other Necron Shenanigans.  The big question is where do these "recycled" jerks come too, how are they effected when they come back, and what can you do with them.  For those wondering the formation allows you to bring back the dead non Overlord models near the Overlord.  There is nothing else beyond just bringing them back and they can seem to act normally.  Thus they can charge, shoot, and make fully rational decisions like whether to go out for Chinese or burgers.  Its one of the simple things that can get answered that wasn't completed by the BRB Draft FAQ (this actually answered some Tau stuff too).
The other starting formations seem ok with some stinker thoughts on the SW one and how the Wolf Lord hands out his powerful ability to Fleet and then charge.  If an HQ starts joined to it and then the Wolf Lord gives them that ability – does the IC get it?  From the BRB it seems to imply those types of rules do not confer to a join IC but this is an ability gifted to the unit.  Its an interesting one and while we are not seeing it rear its ugly head too much it could show up if they decide to do some Errata on the Wolves.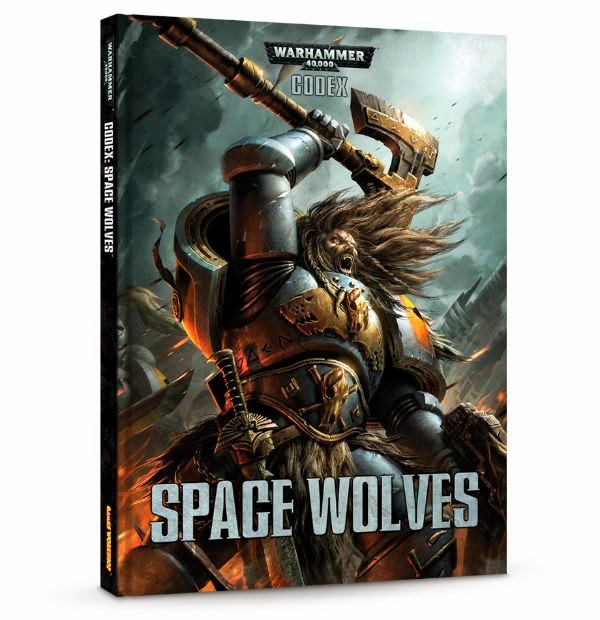 That brings up another thought about actually Errata'd things.  I suspect the Thunder Wolf profile increases of +1 Strength and Toughness to actually change the base stats of the model.  This was in the original FAQ from before the 7th edition updates and I expect it to come back.  Of course they could go the opposite direction and make any IC just Strength 9 while the true Thunder Wolf Characters and Units stay Strength 10.  I also wonder if they might add the old set up where a Thunder Wolf riding guy can only join other Thunder Wolves and Fenris Wolves.  This would help alleviate some Death Star anger we see floating about.  Beyond that some basically info on how many saves the Heralds of the Great Wolf can ignore as well as something stating that only one unit of Rune Priests can benefit from the abilities of Super Lightning.  Oh and I bet they specifically say only use the new books Iron Priest and not the "mistake" from the White Dwarf.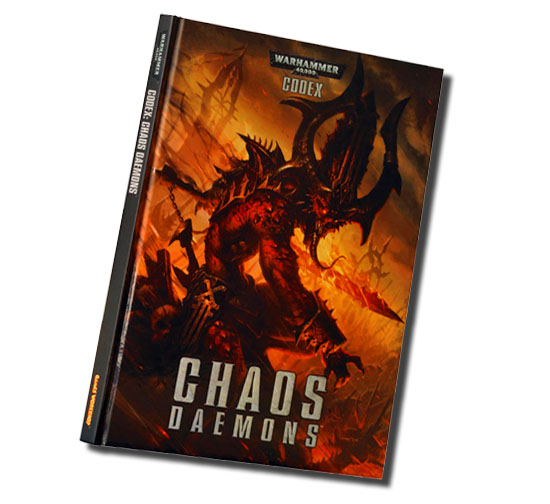 From there I would hope Daemons might get a look over.  The Tetrad seems to be an odd one as the every DP is a Warlord ability could be taken in some crazy directions.  I personally see nothing ever stacking but everyone DP gets the power.  Heck I would even say if one of them dies you still get Slay the Warlord as each of them is kinda the "leader" of the pack.  This would offset the power given by some of the Warlord traits like the Tzeentch one that specifically gives the Warlord a +1 to their Invulnerable save and then every Tzeentch Daemon a +1 as well.  Sure it would give all the DP's a 4+ Inv save but you are spending a crap ton of points on a model that while powerful, can get all its psychic might stuffed by the dreaded Libbie Council.  They also need some clarification on how Corruption works.  I think most of use are playing it right but there comes the thought on if the unit that corrupts the objective is controlling it, so even if it leaves the objective and gets near another one it still can only "control" one at a time.  The only other thing would be some kind of answer for the reroll 2+ save – but with Banishment and Nullzone the might think this is answered enough for the dread ScreamerStar.  They could also give a direct answer on if the Daemons Summoned by a CAD are actually Objective Secured.  I think not but hey you never know with GW.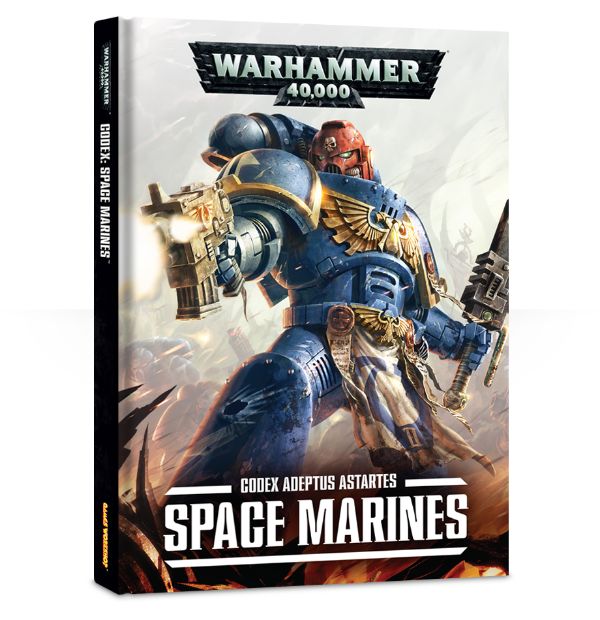 Space Marines are another interesting one as they could do some serious changes if they felt like fixing some things.  The Librarian Conclave casting on a 2+ is extremely powerful and fairly format warping.  It seems if you don't have 20+ dice to throw at stopping one of the major spells like Veil of Time or Invisibility you are on a serious back pedal.  I also think it might be time to list each different "Chapter" of Space Marines and actually list their extra rules that Space Wolves, Dark Angels, GK, etc as actual Chapter Tactics.  It would help clear up some USR combos that other armies can't get as easily.  From there the actual main Space Marine book Chapters should also be listed as Battle Brothers to each other and fully completing the whole – no battle bros can ride in friendly transports.  That wouldn't stop the Gladius but at least you get Marines to kill.  I also wonder if they answer if the Captain can finally be upgraded to a Chapter Master in formations.  I know a lot of people go back and forth on this but as it is just a simple upgrade I am thinking they can.  This would also mean the Command Squad and the Apocathery upgrade needs to be answered if they can take all the Veteran goodies and then decide to take up a life of medicine.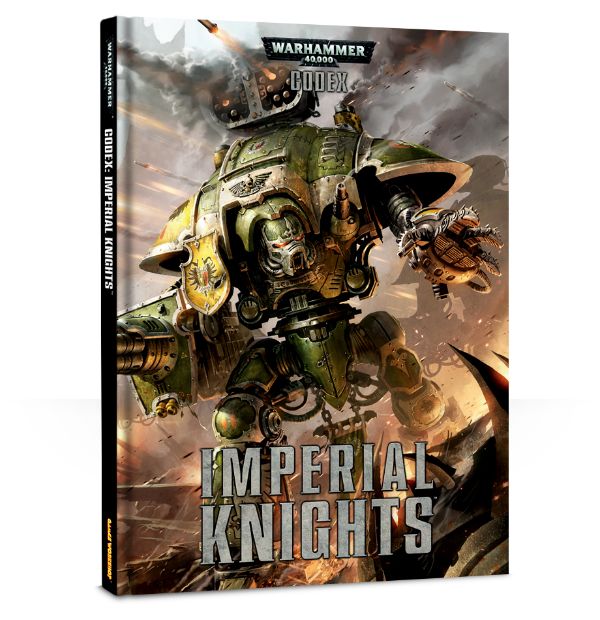 Imperial Knights need some simple updates.  I would think they either need to give an answer on if the Admantium Lance is still usable or maybe even update it for the other Knights.  I get a feeling it should probably just be gone but you never know.  I also would like some thoughts on the Knight Character – Gerantius (Sp?).  Can he be taken in any of the formations?  Why wasn't he reprinted in the new Knight Book?  If he wasn't reprinted then is he even still usable?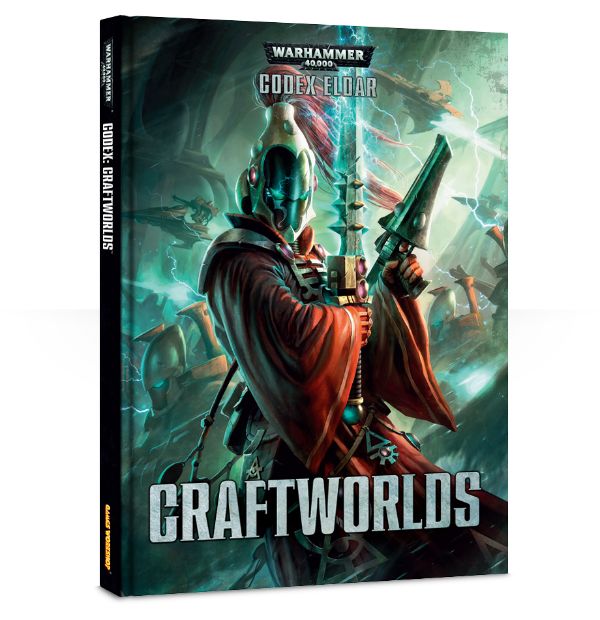 We finally get to the Eldar and some of their rules.  I think there needs to be some info given on how the Warp Spiders get to move in response to shooting.  The question of how many times can they do it, can they move out of cohesion, and why the heck did they not make new ones?  They could errata how the Jetbikes upgrades work by limited Scatter Lasers but I suspect they won't.  I think some answers on the Seer Council as well and how a Farseer that loses all his bros acts after that.  I think he loses IC and is just a Lone Wolf looking for his Pack after that but again GW could write up something crazy for it.  They could also do something about having a rerollable 2+ save as well but I doubt it.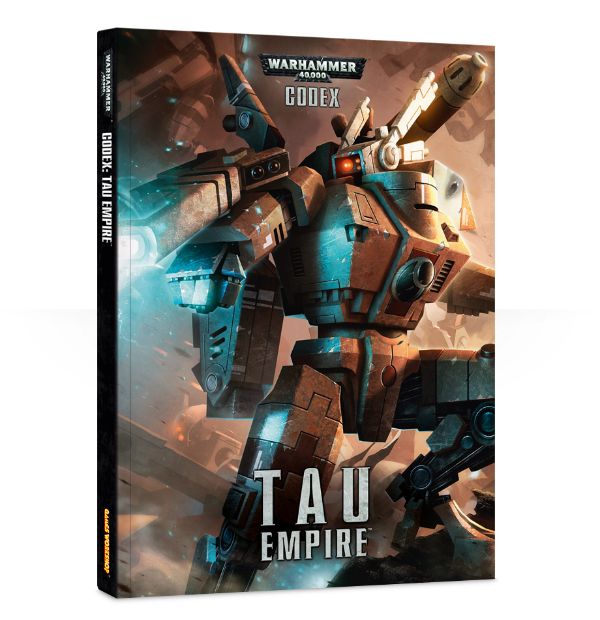 The Tau are another one that needs some answers on who their formations work.  The Ghost Keel needs to be said if for each MC in the unit the can do their power or is it once per Unit.  Also how many rules pass through on the Hunter Cadre combo.  That wording is especially weird and while we never got to see it actually dominate it might need a chance to shine again.  While the Piranha formation got an answer on not being able to enter and then leave on the same turn it still has the question on how much is "repaired" when they get off the table top.  Losing the ability to bounce back and forth really limits the Factory from producing Drones so I would think it would repair the unit to its full power when it goes off and gets repaired.
If I had my full wishes I would see the other armies updated with some Battlehosts, decent formations, and most likely a ton of new rules.  While it is nice to see 3+ different armies at the top it would be neat to have a bit more variety in the army styles.  Overall I am pretty excited to see the FAQs even with some issues with the "draft" rules we saw.  GW has seemed to shift the leaf a bit and while it isn't a full turn it is moving in the right direction.  I just hope they can keep up with the excitement, nerd rage, and groaning from the masses of 40k plastic warriors.
~What do you want most from the codex updates?