Pimpcron lays down his 7-point plan to make 40k awesome.
I am so, so very sick of politics I get physically ill when I see any of their dumb faces on TV. But I couldn't help but name this article the way I did. I thought it was funny. Sorry. No wait. I'll take a play from a politicians playbook, and blame someone else. I blame Larry.
Streamline The Rules
Okay, this never used to bother me until recently, but this game is ridiculously complex. I go to a weekly gaming club where we play 40k. We have about a dozen seasoned gamers in this group who probably have a combined 60+ years experience with 40k. Yet there isn't one single week that goes by where someone doesn't ask the rest of the group about a rule. Most say they aren't sure, some of us think we know but are thinking of another edition, and maybe one guy is actually right. Or none of us. We end up looking in the book most of the time. I'm sorry, but when a dozen grown men play a game weekly, and none of them know all of the rules, something has to change. There are a million ways they could streamline the rules, and that's a topic for another discussion. Just do it. But don't go complete idiot on it and AoS it. Let's find a happy medium.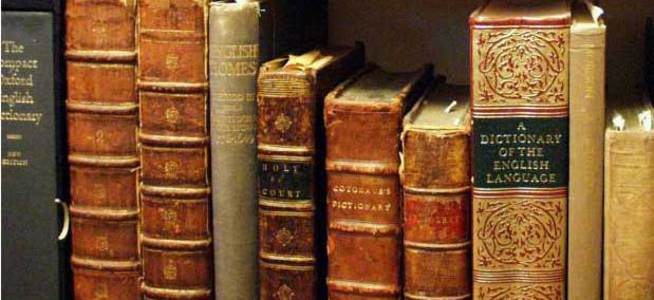 This is all that you need right now to play the game. Only seventeen different books. Why change it at all?
Make Beginners Rules & Advanced Rules
If you are in the camp where you are happy with the current rules, the least we could do is make a simpler rule set for faster games. It is pretty daunting for a new person to pick up the giant rule book and try to read it or find anything in it. After the complexity, the next biggest complaint I hear about this game is that people don't have 4 hours to spare in order to play a game. Even if they left this rule set alone, they could still make it more appealing for newbies.
Redo All Armies At Once
Well, maybe not in the way you're thinking. I think they should redo all of the points for all of their armies at one time. This would allow them to balance the point costs even if they didn't change the rules to them. There are two ways to "fix" a unit: change the profile to be better, or reduce the points. Obviously reducing points is the easy way out, and not really a fix tot he problem. But if they are doing all of the units, they could easily redo the stats too. "But Pimpcron, I don't think trying to sell all of those army books at one time would be a good idea", I hear you say.
This is how I picture all of you.
Who said anything about selling books? I think they should make the Beginner's Rule Book and all of the army stats for free as PDFs. To be fair though, I'm talking about army rules that are bare bones. Just stats, wargear, etc. and containing no pictures or fluff.
But How Do They Make Money?
I would sell Alliance books just like AoS does, that includes several armies fluff, pics, and stats in one book. It would be more like what we're used to, and I think most of us would still buy it even if the rules were free online. If we're being honest, half of us probably have pirated PDFs from online anyway and still buy the codex. But they could balance all fo the armies point-wise, and shove it out the door in the form of a PDF. Then take their time putting out the paper books. Plus Supplements would still be a thing.
And Another Thing, Don't Make Me Hunt For Rules
Each unit entry explains everything about that unit including USRs to prevent referring to the book all of the time. Something like: Jump Infantry – 12" move, Moves over terrain, etc. Games Workshop has insisted on making the unit entry pages friggin' huge anyway, so why not reduce the size of that picture of a model, and make more room for actually useful info? In its current state, the rules are so cumbersome, that to put the complete rules for each model on it's page would be too difficult. But after a clean and concise rules streamlining, this would be much easier.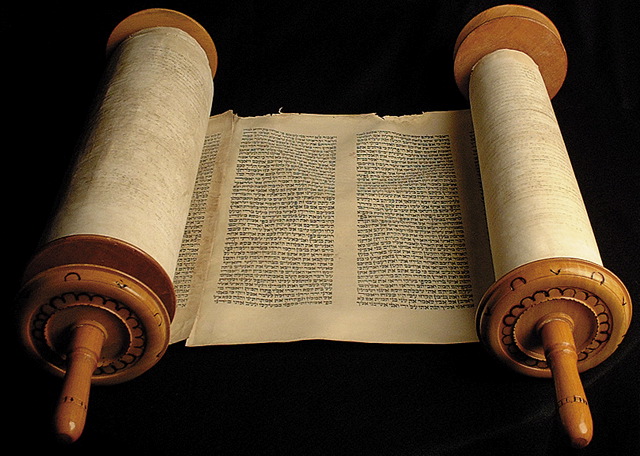 Ooh! Ooh! Let's make real warscrolls!
Close All GW Stores
I would close all Games Workshop stores, and support independent stores. People that go to a GW store probably already know about it, not drawing in new customers. Meanwhile you get cross-pollination in an independent store from other games. Just the sheer savings in HR and rent would be a huge savings that would off-set the fact that they would only be getting wholesale from stores versus full price from their own stores. Plus a friendlier atmosphere for independent retailers would have more stores carrying GW product, and increasing the possible customer base. The Games Workshop online store would still be up, and be home to some of the super-exclusive stuff that you could only get on there. And since we're talking about money …
Create Buying Incentives
Bring back the SKULZ reward system, or some other form of customer loyalty. Nearly every major retailer nowadays has some sort of rewards card. Welcome to the 21st century Games Workshop, start appreciating your customers. But they wouldn't even have to go that far, I think an even better idea would be to follow Michael's Craft Store's business model.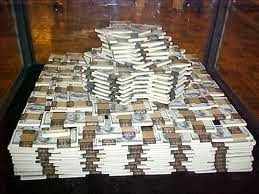 I would also accept cash.
If you're not familiar, Michael's Craft Stores generally have high prices for stuff. But they very frequently have awesome sales like 40% off and such. It's like every single weekend they have amazing deals on things. But during the week, they get all of that extra income from suckers who either don't know know about the deals, or just need their damn craft glue right effing now. I'm a lazy shopper, so I usually find myself in there on some random Tuesday, standing at the counter thinking, "Do I feel like coming back in a couple days to save $3?" Then I buy the thing at full price. But the point still stands that GW already has insane prices, all they haven't done is the cool deals and sales that Michael's does. So why not do some cool deals and make us happier to pay full price when we don't feel like waiting? It's called convenience fees people, walk into a convenience store and try to explain to me why a roll of toilet paper is $6. The reason is, if you waddle into a convenience store needing emergency toilet paper, you'd gladly pay $20. They know this.
What else would you change to make 40k great again?
HEY GUESS WHAT?

Chicken Butt. "The Pimpcron" has created a Warhammer 40k/Wargaming Convention in December 2016. If you live in the Mid-Atlantic area of the U.S. you might want to come have fun with this crazy and adorable robot . . . Like us on Facebook for Updates HERE.

Want to witness my slow descent into madness, first-hand? Check out my blog at