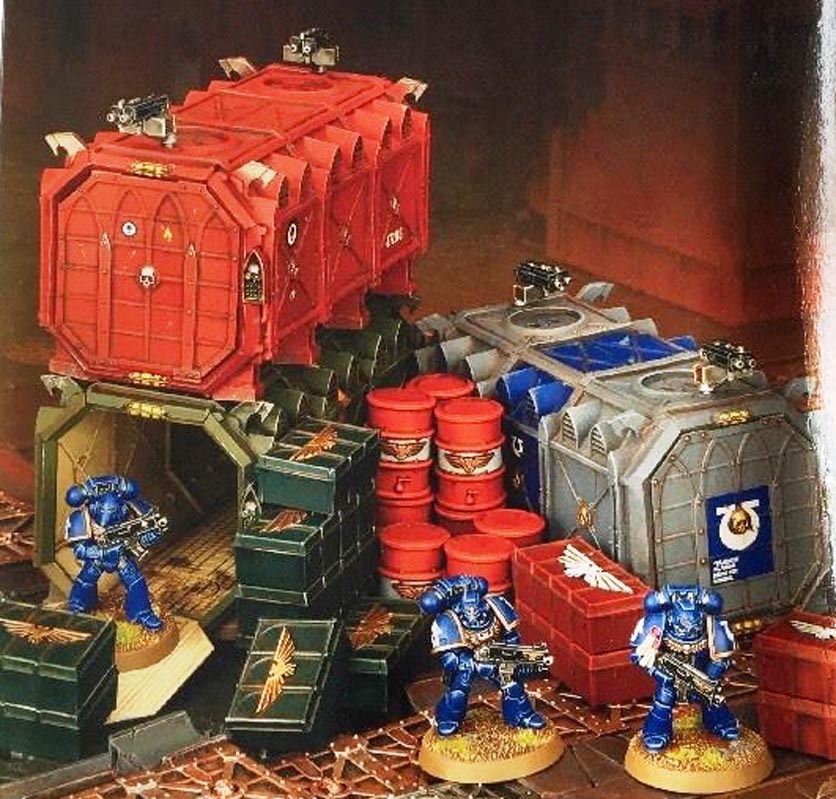 Games Workshop's latest terrain kits have a toughness… Check out the Rules & the Sprues for the new Armored Containers!
We knew the rules were coming. Now we have visual confirmation of just what exactly those will be and we have glimpse of what they look on the spure:
via Imgur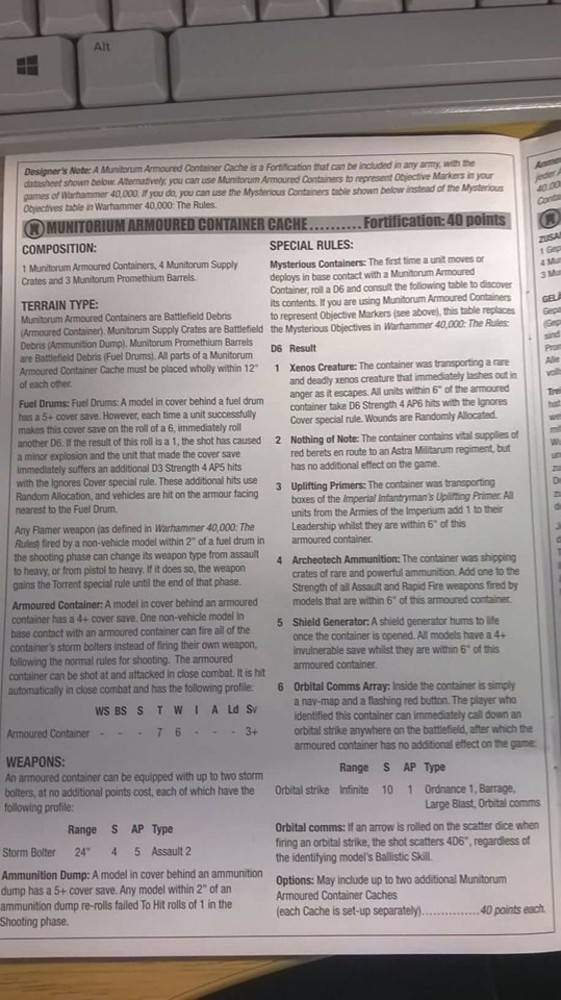 via Imgur
So the container rules are pretty interesting! The Ammo Dumps have a nice boost for your shooting units as well – re-rolling failed To Hit rolls of 1 is nice. But really, did you see the Fuel Drum rules? Here's the important part:
Any Flamer weapon (as defined in the Warhammer 40,000: The Rules) fired by a non-vehicle model within 2″ of a fuel drum in the shooting phase can change it's weapon type from assault to heavy, or from pistol to heavy. If it does so, the weapon gains the Torrent special rule until the end of that phase.
Gee, I wonder what model would love to get a hold of a Torrent option.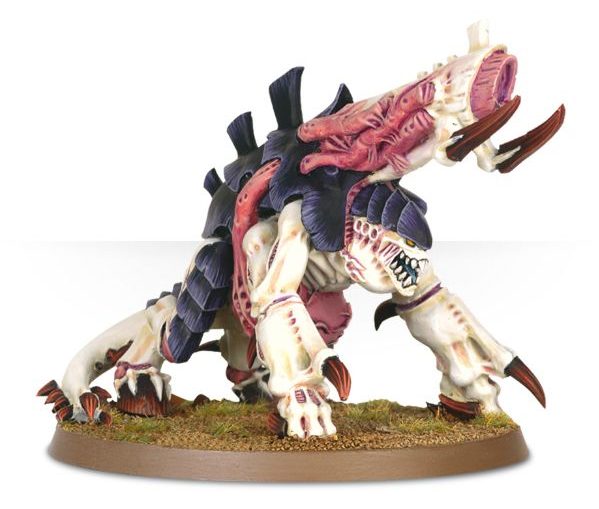 You mean I don't have to pretend to be a Biovore this game?
Flamespurt is listed. Page 176. I checked. Twice.

Now it is a fortification… If you don't just want to use them as generic "Terrain Bits" (or awesome basing fodder) you can buy 1 Container, 4 Crates and 3 barrels for 40 points. This could be a fun addition to any armies that may want to Drop Pod in shoot Torrent Flamers everywhere.
You know, for $33 bucks I was probably going to get a box just because I thought the kit was going to make some great terrain and basing materials. Now, I'm going to brush-up on my barrel painting techniques!
What do you think? Any thoughts on the rules? How about those sprues – looking pretty good to me!