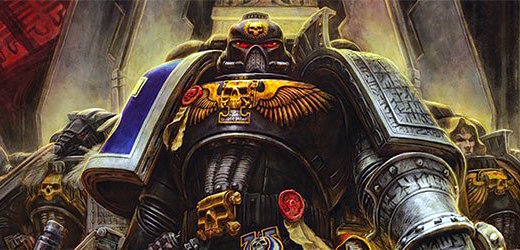 The codex Deathwatch rumormill is firing up.  Here's today's latest batch for you to smite the foul Xenos!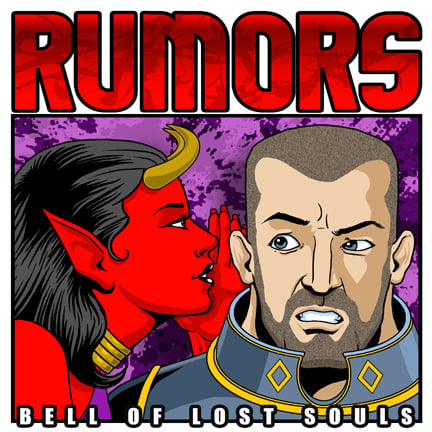 Today's batch builds on the first set out from the weekend:
Industry sources tell BoLS:
New minis accompanying the codex:
A New Terminator HQ model, with full Deathwatch Iconography throughout his armor and is armed for assault.
A New Deathwatch accessory sprue – that will work with the existing Space Marine range.
This is in same vein as the previous Blood Angel, Space Wolves, etc… add-on frames
Deathwatch iconography pauldrons for both PA and Termys.
Deathwatch bolters, assault weapons and wargear.
Sample Blood Angels / Space Wolves Accessory Sprue (for comparison)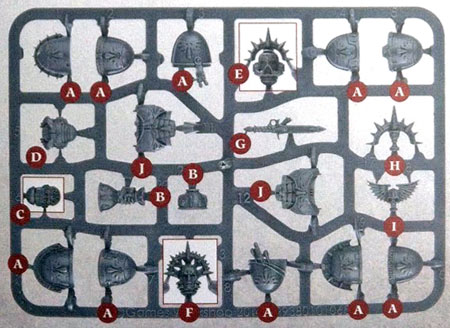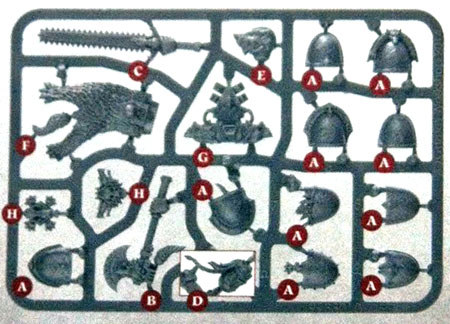 Industry sources tell BoLS:
WHAT: Codex Deathwatch is coming

WHEN: Look for the new codex in late Summer (August-September 2016 timeframe)

HOW: Look for the codex to NOT be a modified version of the Space Marine codex.  It will be a very different animal, representing the unique hard hitting but small forces of the Deathwatch.  There will be both existing minis and new unseen kits coming with the release.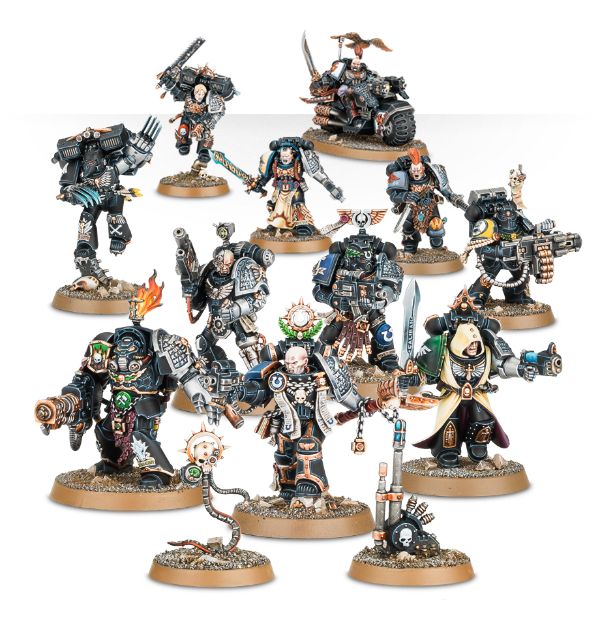 ~Much more as we get it. What kind of model-count do you expect for an average Deathwatch Codex force?