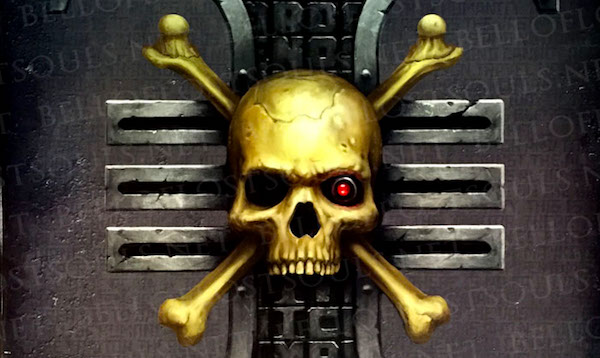 The codex Deathwatch rumormill is rollin!.  Here's today's latest on the rules from the Codex.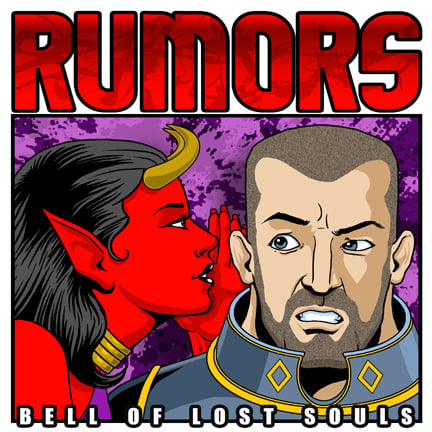 Today's batch builds on the first two sets of rumors from yesterday and the weekend:
Industry sources tell BoLS:
The Codex Layout and Rules:
This is a very different layout and organization than the traditional Codex: Space Marines.
The codex will contain a very small number of units and many characters.
Every Character from Deathwatch Overkill is included.
There will be a HQ choice.
There will be 1-2 Troops unit choices.
3-5 Formations.
Drop Pods are the only vehicles described in the codex.
The big theme of the codex is customization. While the number of units is very small, there are lavish and exhaustive upgrade options for each and every model in the army. Things such as wargear, weapons, and even originating chapters all can be picked and have in-game effects.
It is quite possible to sink giant amount of points into a very small amount of models if you wish.

The Previous Rumors:
Industry sources tell BoLS:
New minis accompanying the codex:
A New Terminator HQ model, with full Deathwatch Iconography throughout his armor and is armed for assault.
A New Deathwatch accessory sprue – that will work with the existing Space Marine range.
This is in same vein as the previous Blood Angel, Space Wolves, etc… add-on frames
Deathwatch iconography pauldrons for both PA and Termys.
Deathwatch bolters, assault weapons and wargear.
Sample Blood Angels / Space Wolves Accessory Sprue (for comparison)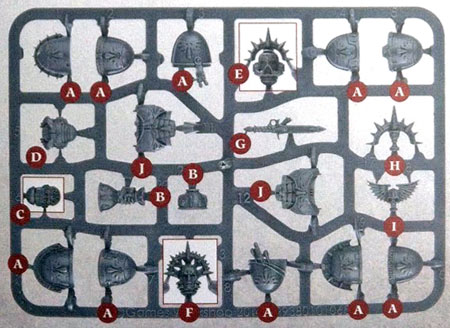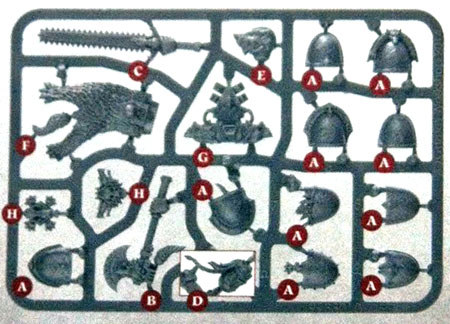 Industry sources tell BoLS:
WHAT: Codex Deathwatch is coming

WHEN: Look for the new codex in late Summer (August-September 2016 timeframe)

HOW: Look for the codex to NOT be a modified version of the Space Marine codex.  It will be a very different animal, representing the unique hard hitting but small forces of the Deathwatch.  There will be both existing minis and new unseen kits coming with the release.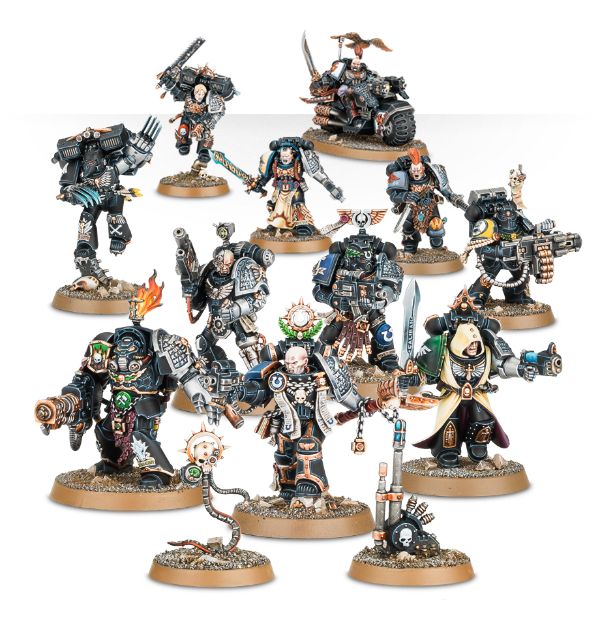 ~ Hmm, that has a distinct "Cult Mechanicus – small codex" feel to it.