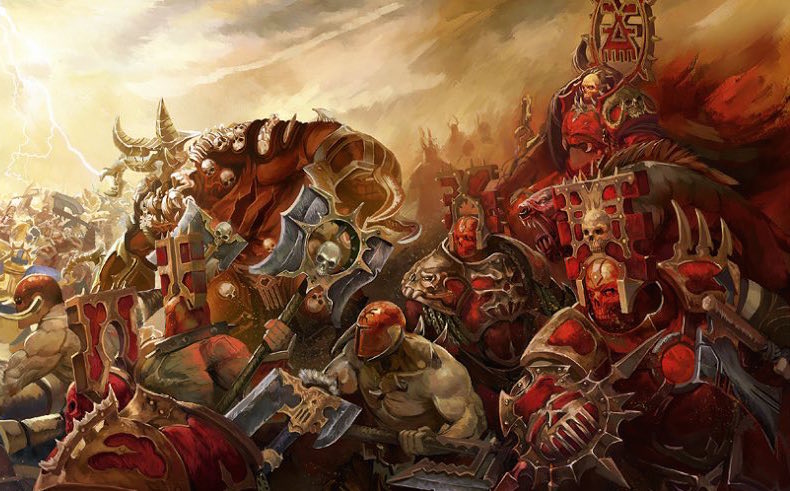 The AoS General's Compendium is making the rounds and we've got sightings of Army Comp & More!
via Brass294 (links from imgur)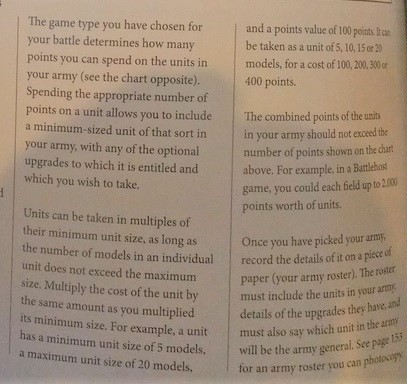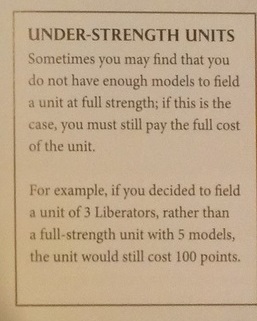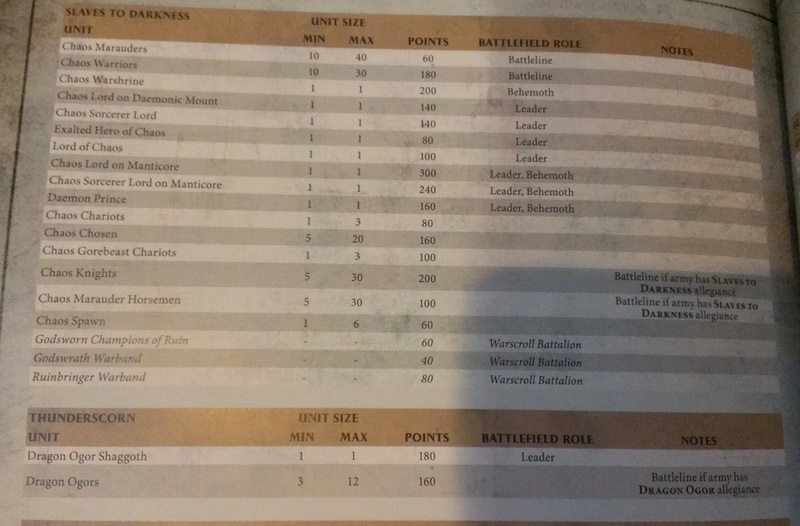 Chaos Forces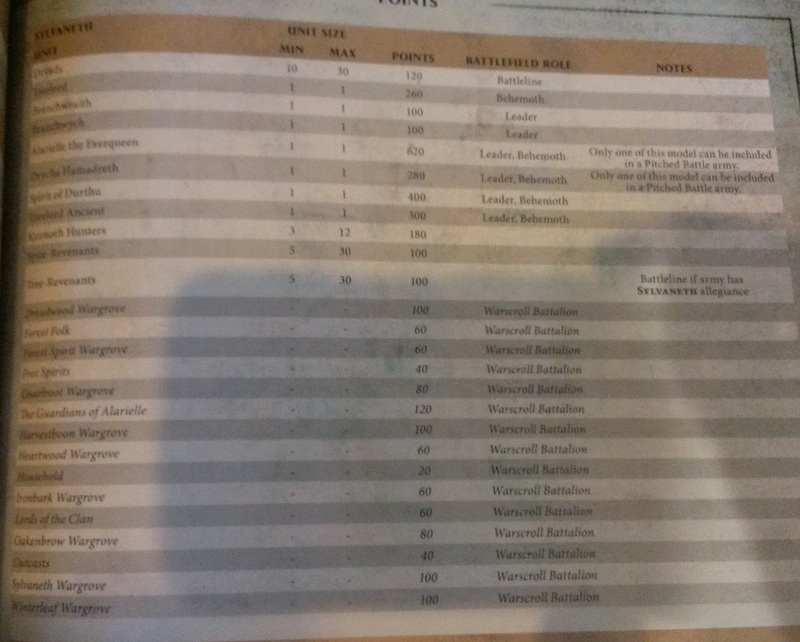 Sylvaneth Forces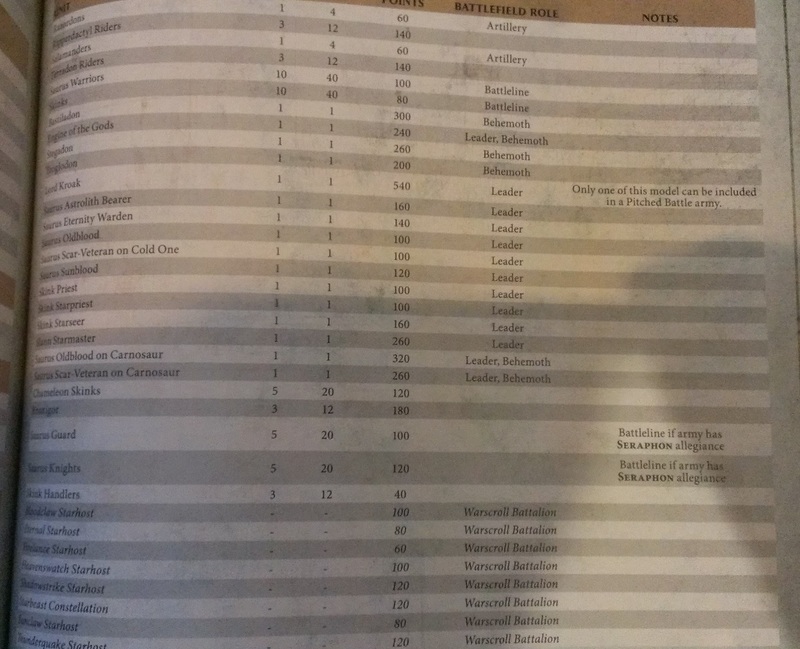 Seraphon Forces
These are just a few of the pictures of the warscrolls. They have lots more here so be sure to check those out!
But lets unpack the Points table really quick. Your standard games are broken-up into 1000, 2000, and 2500 point ranges. It also looks like there will be Leader units, Battleline units (which we've seen a teaser for), Artillery units, Behemoths and finally Other units.
This also answers the question about the under-strength units and also how many points it will cost you to field them. I like that units can basically be purchased in multiples of their minimum sizes for the points listed. For example, if I wanted to field my basic Chaos Warriors in the 30 man max size formation it would be 30/10 = 3, and then 3×180 = 540 points total for a max size unit. For Chaos Knights, it's 200 points per 5 in a unit all the way up to 30…which would be a massive 1200 point unit!
On an interesting side note, there are also lots of hints as to what units will be available for the Sylvaneth (aka the army formerly known as Wood Elves). I'd like to point out that Alarielle the Everqueen is listed as a Leader, Behemoth unit that is unique. We've seen teasers of what that model could be so fingers crossed that the Giant Beetle is coming!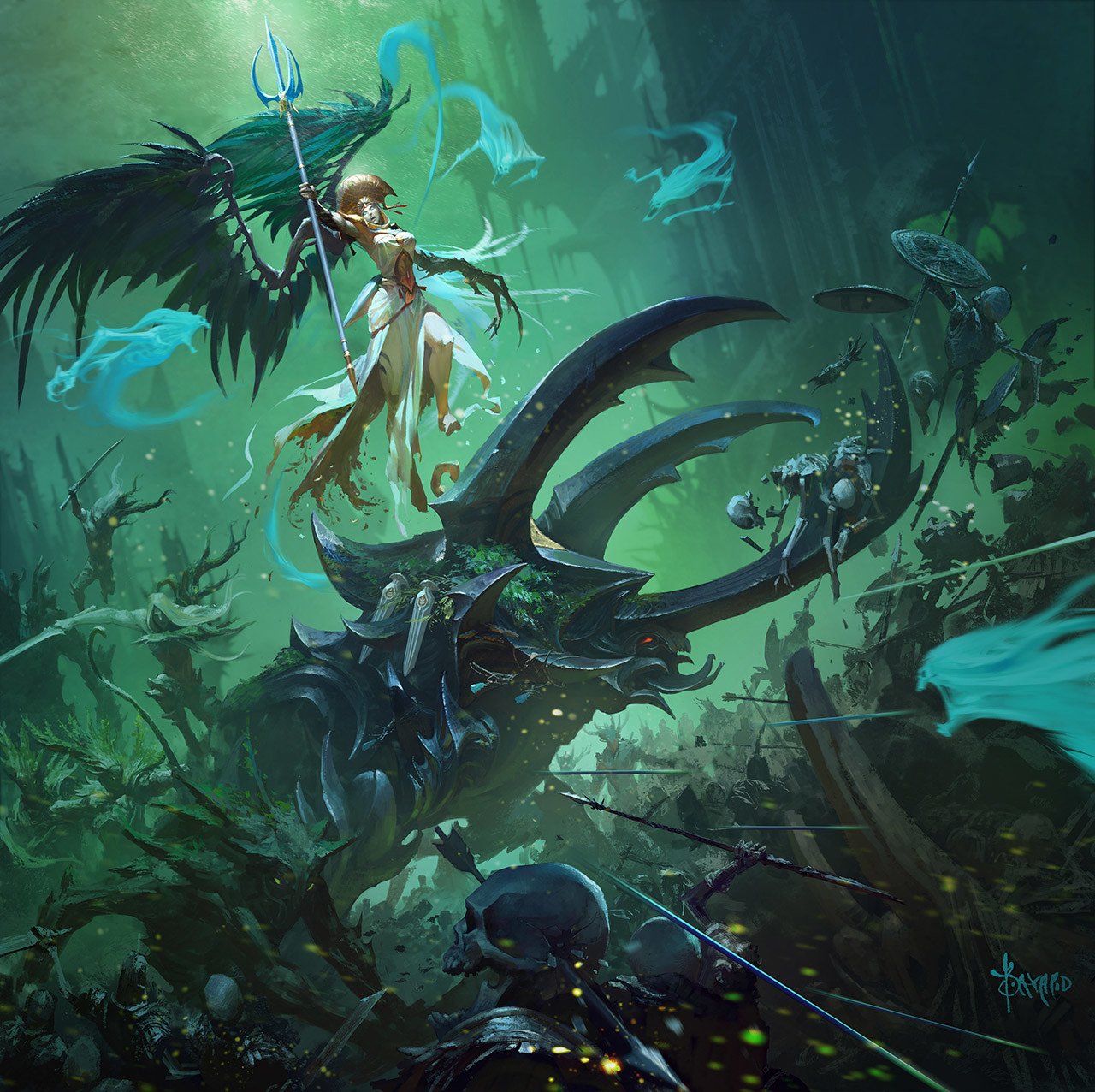 Did you see any units from these or the other pictures that you're looking forward to? How do you like the Army Construction rules?