Games Workshop has officially released the Age of Sigmar FAQs!
via Games Workshop (Warhammer Age of Sigmar Facebook)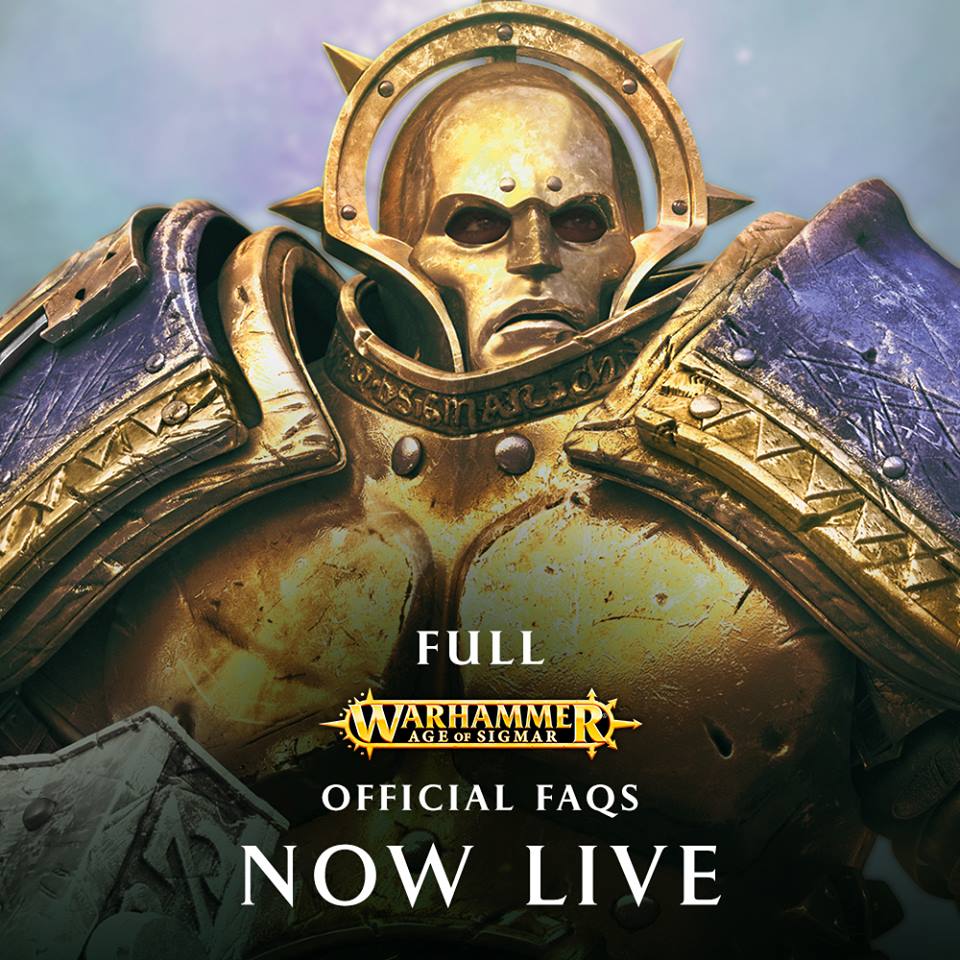 "The official Warhammer Age of Sigmar FAQs are now live.
Thanks to all of you who sent your questions in, and the tireless efforts of our rules team, we now have 5 very helpful documents for you, with loads of your questions answered.
Again, we'd like to thank all of of you who helped with the process of creating these, helping us make gaming in the Mortal Realms better for everyone.
Enjoy!

PS: We'll also be adding these FAQs to the Warhammer Age of Sigmar app. Watch out for an update coming in the next few days."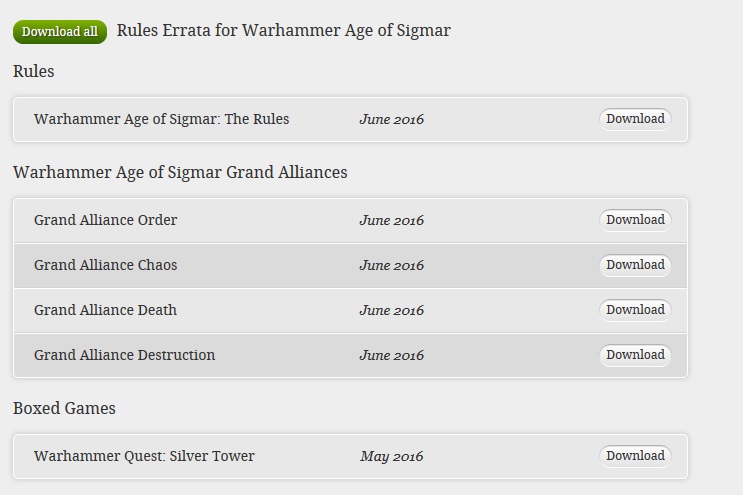 This is actually a pretty short list for fixes and changes. It's mostly rules clarifications – most of the documents are less than a full page. If you have the Warhammer App then all of these changes will be reflected in an update as well.
I'm wondering if we'll see a longer FAQ or errata after the General's Handbook comes out. Then again, it's a 4 page rule set…I don't see how adding points, a campaign section and bonus rules is going to cause that much confusion. For the most part if you read the rule again, then read the unit rules and apply some logic it usually works itself out. Mostly.
Did your Army get any love in the FAQ? Any changes that caught your eye?