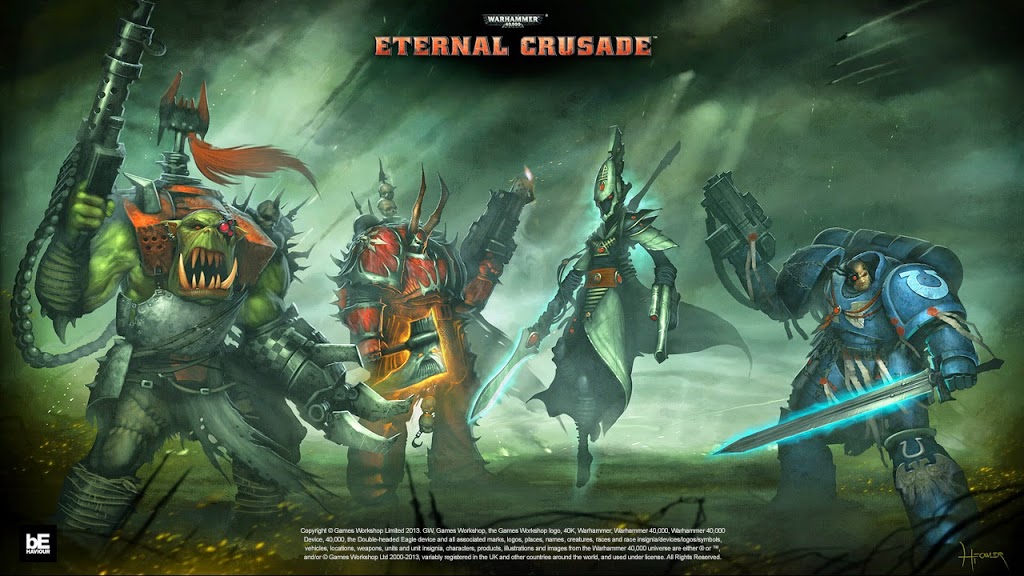 Behavour is back with another Production Update – Come check out the newest Map: Medusa!
via Eternal Crusade
Brent Ellison, Katie Fleming, and Christine Marsh recently gave a Production Update (Medusa walkthrough, gameplay updates), played live with Crusaders, and answered Q&A!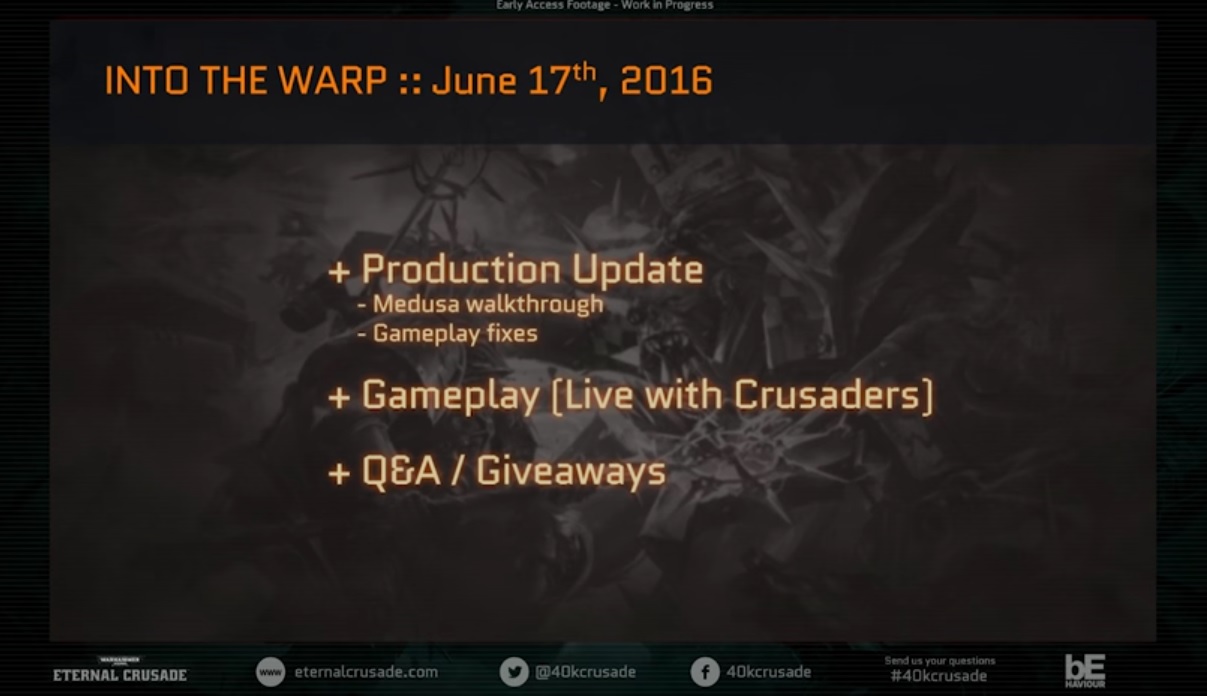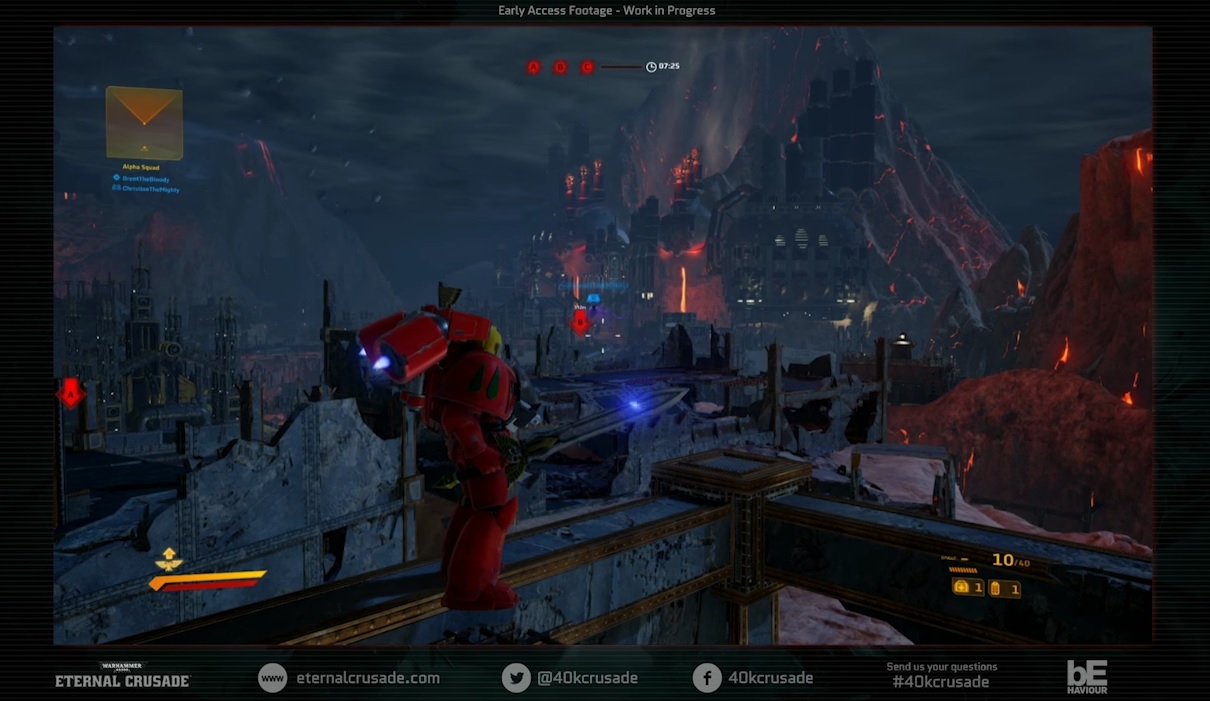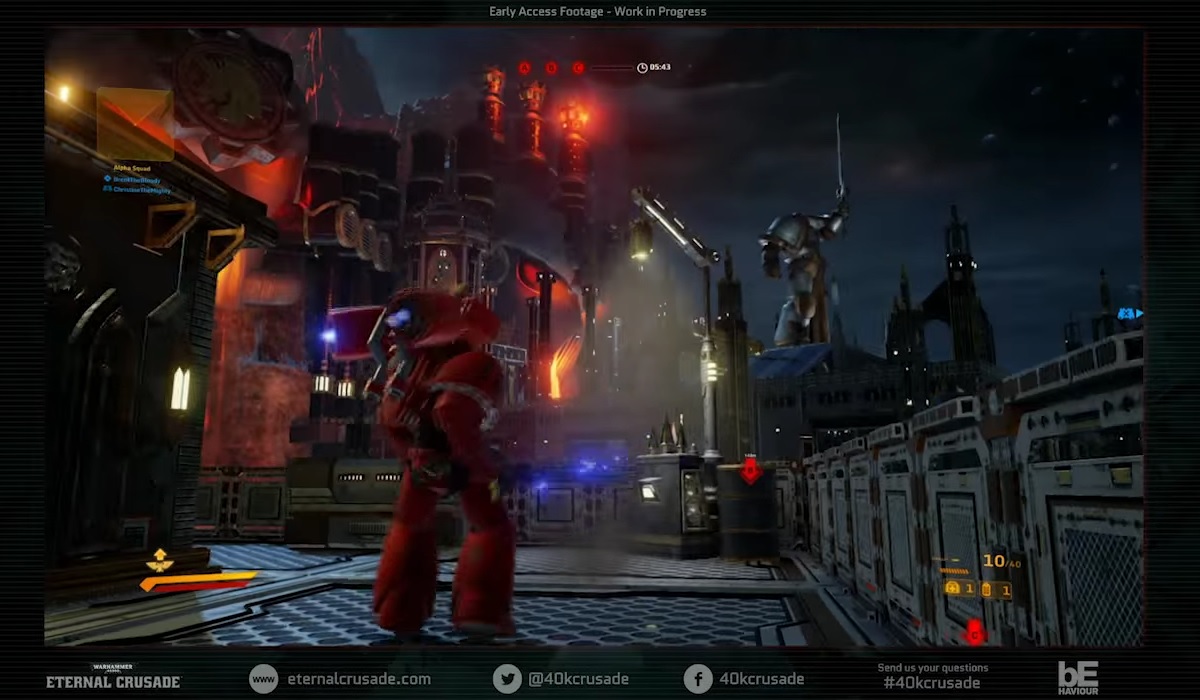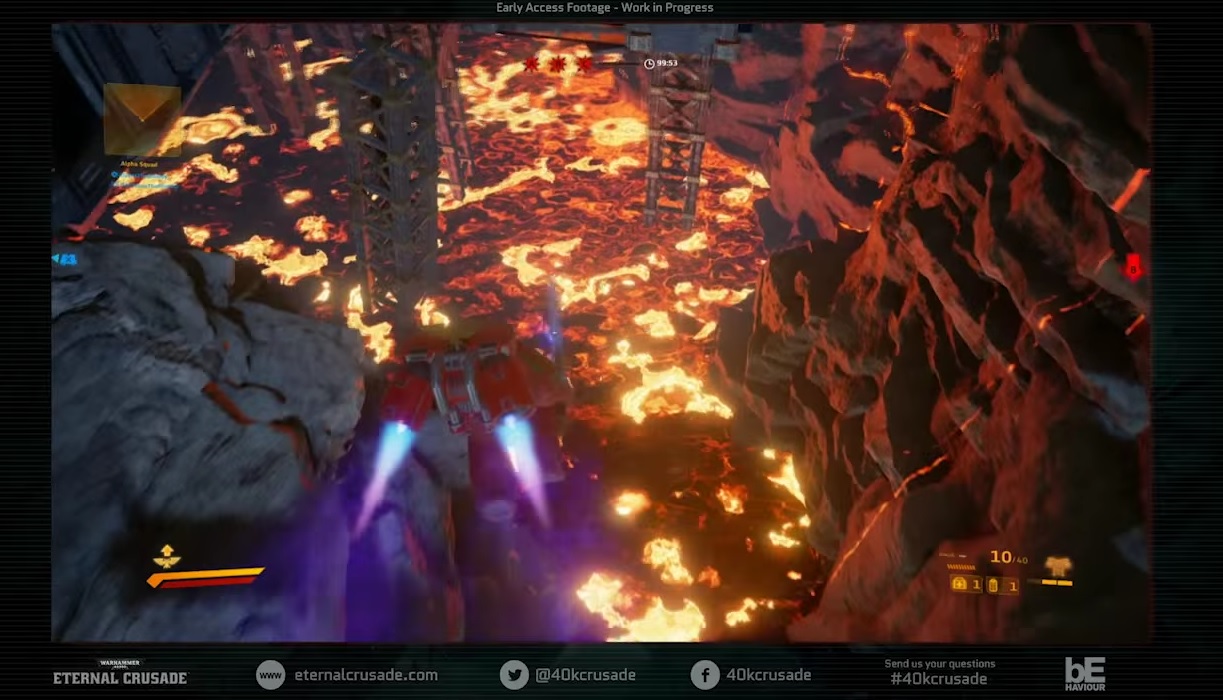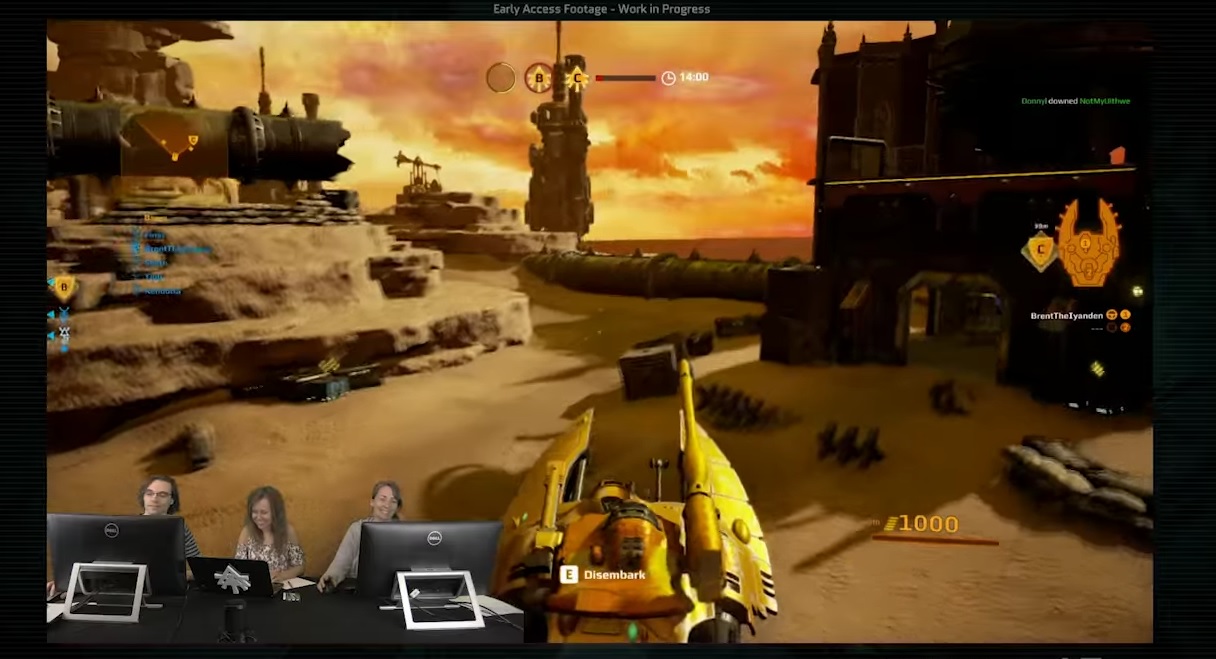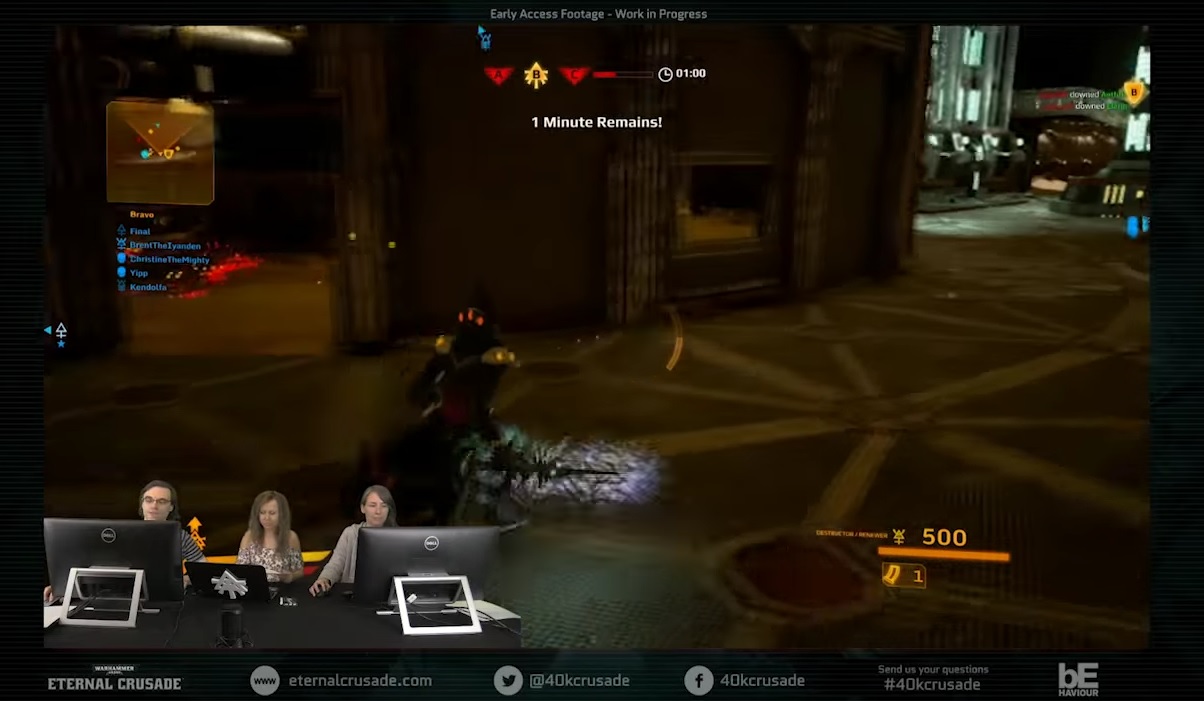 So the Eldar have been out and playing for a week now and I can tell you from first-hand experience they can be pretty mean! Falcon Grav-Tanks are no joke. And Warlocks are pretty strong support/melee types. They also showed off the new map which actually looks pretty cool – it's much darker and has lots of LAVA!
It's still all Early Access – footage and everything else is still subject to change!
If you like what you see and want to jump in NOW you can join their early access program  – If you do, you might run into ME and I'm pretty much a free kill…for now.
Hope to see you in game!