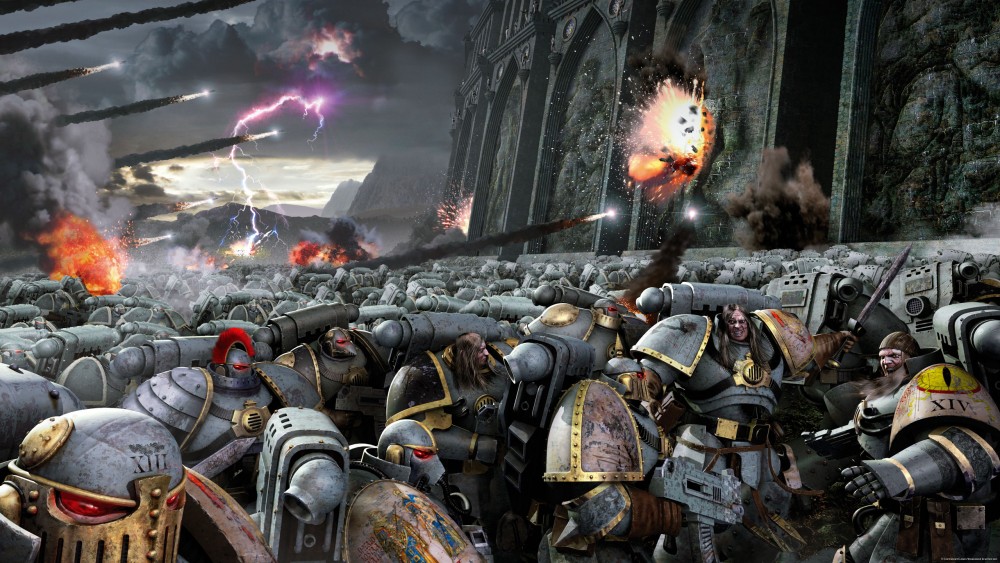 More dice sets spotted from Forge World – are you ready for Heresy?
Last week we got to see four new dice sets from Forge World representing 4 of the Legions during the Horus Heresy. Today, Forge World shows off the next wave of dice coming to the FW store:
via Forge World (Chris Thomas)
"Last week we released Legion dice for four legions, you can order them now. Never wanting to rest on our laurels, take a look at what's coming up soon…"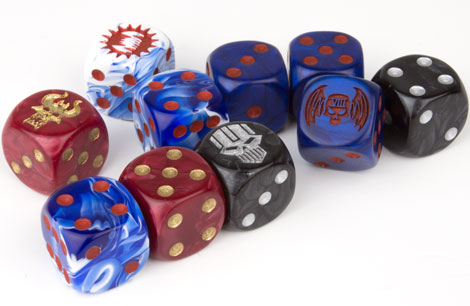 It looks like we've got World Eaters, Word Bearers, Night Lords and Iron Warriors on the way! I'm pretty excited about this one as a World Eaters fan. I like the color selection for sure.
One of the things that does worry me is the symbol on the dice. The Previous sets looked like they had the Legion symbol as the "6" on the die. The World Eaters dice here has the Legion symbol as the "1" and the regular 6 pips as the "6" on the die. Maybe this is just a quick batch of dice thrown together for a teaser but it would be unfortunate to hope that your Legion symbol DOESN'T show up when you roll these dice.
It could be specific to the World Eaters legion, too – the Night Lords blue and crimson dice are showing a "1" facing and the legion symbol. I'm really hoping these are just a sample and not representative of the entire batch. Is it a mountain out of a mole hill? Sure. But it's a dice game – there is always luck involved!
What do you think? Is your Legion represented? If not, keep an eye out – I'm pretty sure that Forge World will have them all at some point…