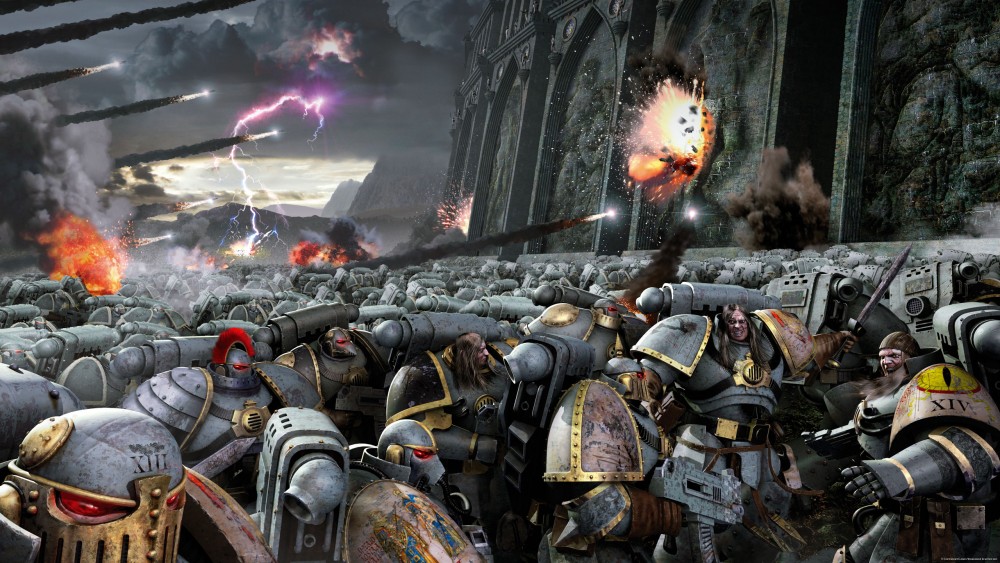 Forge World shows off the new Legiones Astartes book "fresh from the printers" – Here comes more Heresy Action!
The Legiones Astartes: Age of Darkness Army lists book was teased back in February during the Horus Heresy weekender. We got a peak at the cover and a few tidbits on what was in the book. Later we got a fan breakdown for a lot of the upcoming changes. But today Forge World is showing a bit more off and hints that this book may be up for pre-order very soon.
via Forge World (Chris Thomas)
"You may remember some weeks ago I showed you the cover of a special edition of the upcoming Legiones Astartes Age of Darkness Army List. This week I caught sight of the regular edition, fresh from the printers. It can't be far away now!"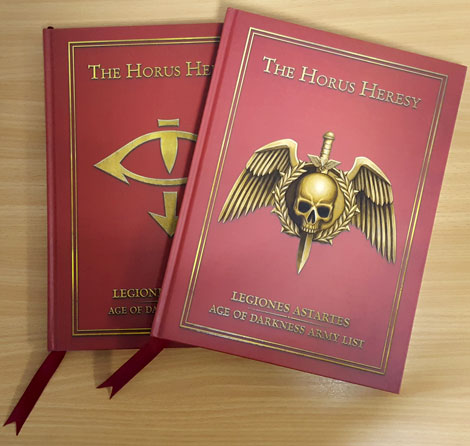 "Now that there are six Horus Hersy [sic] books, this collected army list is pretty huge. There are sixty-five units for your army, not including all the varied consuls and unit options. Check them all out…"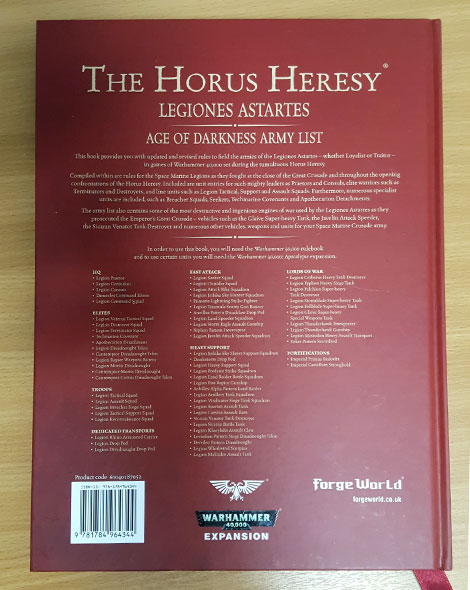 That's a lot of things on the back cover. Kind of make you wish for a bigger picture right? Yeah – they thought of that: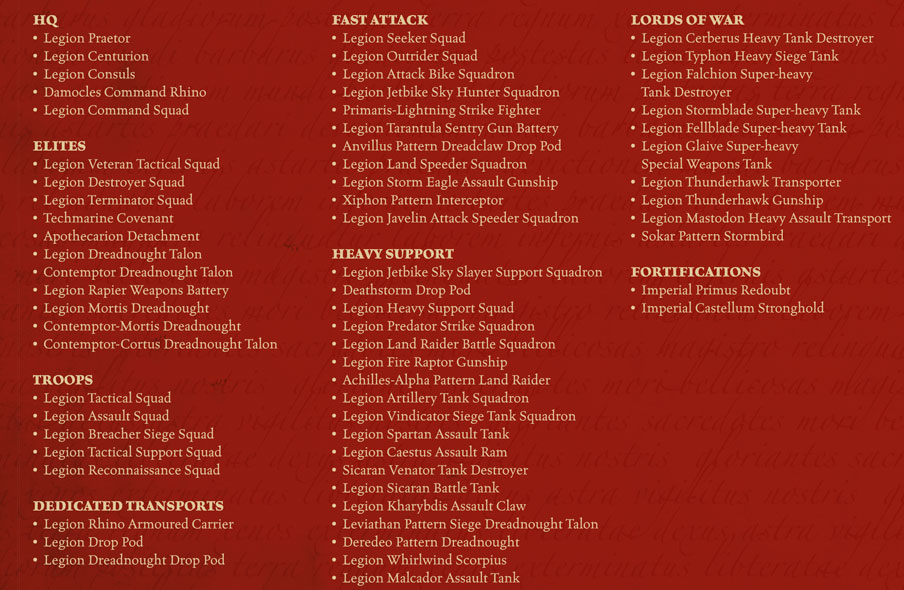 That is a lot of units to go through! It even has rules for some units that aren't currently out yet like the Mastodon and the Stormbird. I can't wait to take a look at this one. If standard pricing holds true then I would expect to see this one in the £32-35 range. Here's hoping!
So what do you think about this new Red Book for the Horus Heresy?