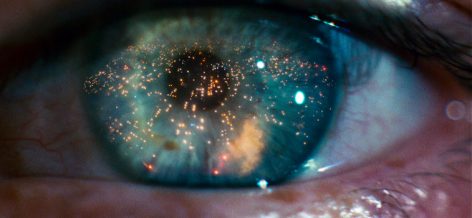 Ridley Scott is bringing his dystopian future back to the big screen with Rick Deckard in tow.
The movie is officially in pre-prodcution. Casting is shaping up, the creative team is set, and Scott has been talking about the script in the press. He laid out the opening scene at last year's AFIFest… a few decades have passed since the last film at this point:
"We start off at what I describe as a 'factory farm' – what would be a flat land with farming. Wyoming. Flat, not rolling – you can see for 20 miles. No fences, just ploughed, dry dirt.

"Turn around and you see a massive tree, just dead, but the tree is being supported and kept alive by wires that are holding the tree up. It's a bit like The Grapes of Wrath; there's dust, and the tree is still standing. By that tree is a traditional, Grapes of Wrath-type white cottage with a porch. Behind it at a distance of two miles, in the twilight, is this massive combine harvester that's fertilising this ground. You've got 16 Klieg lights on the front, and this combine is four times the size of this cottage. And now a spinner comes flying in, creating dust. Of course, traditionally chased by a dog that barks.

"The doors open, a guy gets out and there you've got Rick Deckard. He walks in to the cottage, opens the door, smells stew, sits down and waits for the guy to pull up to the house to arrive. The guy's seen him, so the guy pulls the combine behind the cottage and it towers three stories above it, and the man climbs down from a ladder – a big man. He steps onto the balcony and he goes to Harrison [Ford]'s side. The cottage actually [creaks]; this guy's got to be 350 pounds. I'm not going to say anything else – you'll have to go see the movie."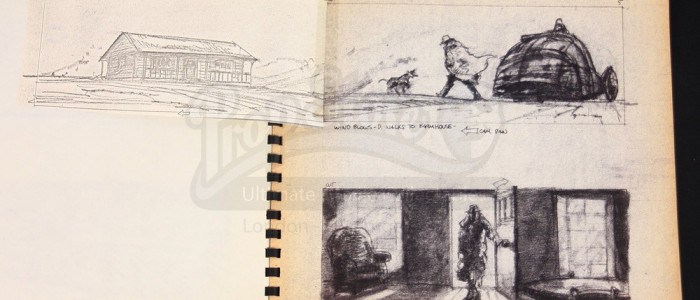 The scene was originally intended for the 1983 movie, but didn't make it in. It continues with Deckard taking the man down with one shot, rips the jaw off the corpse to reveal it's a replicant. Will see if it continues in that vein when the movie drops.
Starting with a scene like this – with a three story tall combine – there's bound to be a bunch of effects required, I'm hoping they lean more toward practical effects and less CG. It's one of those beloved universes that, though was have the tech to do it all in a computer, really needs to draw visual cues from the original film to really work. The look of the 1982 classic is too iconic to not bring back some of the massive miniature sets.
I'd also like to note that Vangelis is still alive.
What we know for sure:
Release date: October 6, 2017 – which pushes it into Oscar season
Script: Ridley Scott, Hampton Fancher, and Michael Green
Director: Denis Villeneuve (Sicario, Incendies)
Director of Photography: (The One, The Only) Roger Deakins
Cast: Harrison Ford (reprising as Deckard), Ryan Gosling, Robin Wright, Mackenzie Davis, Dave Bautista, Barkhad Abdi, Ana de Armas, Sylvia Hoeks, and Carla Juri
I'm intrigued… how about you?