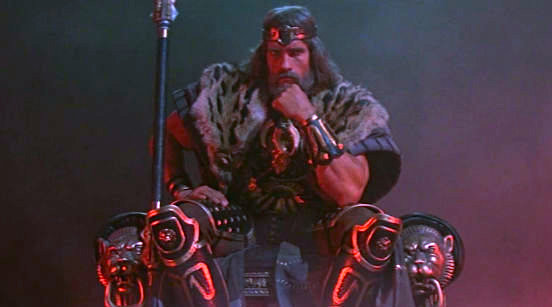 Goatboy here and today I want to go over the best competitive armies for 40k right now – counting the FAQs.
Of course this is all tainted by my own current thoughts as well as localish area.  A lot of list are more popular on different coasts due to different "FAQ's" and thoughts on the draft ones from GW.  Still most of the armies in this list should show up in most top 8's as well different areas like different flavors there will always be a few "good" lists that always show up.  I suspect a few flip flops and changes once we see other draft FAQs from GW as well as some upcoming "voting" FAQs that large events use.

#1 Eldar
The #1 army right now is definitely the Eldar book.  Between the extremely strong basic book and a mixture of good FW units – the Eldar Faction will always bring a list to kick the majority of butt on the table top.  Do you want extremely good objective secured units that can go fast?  How about a ton of D weapons that are not strapped to a single choice unit or two.  Do you want units that are basically combos themselves?  This book has everything you need to win a game.  The normal use of a CAD or the Pale Court will always have an army or two, or three in any top 8 you see.  They cause the math to break down as everything they do, they do well.  The biggest hit on them is that their armies always kind of play the same so if you get good at dealing with the Eldar with your army – you should usually have a simple match up.  The removal of Battle Brother rides means you won't see the Dark Eldar combo as much but the book didn't need it.  The biggest loss from the FAQ is the removal of everyone getting to use Grenades – so Knights become a little bit harder to deal with then before.  I expect that rule to change or at least get voted on to change.  I expect their own FAQ to really just answer the Warp Spider question, locking in how the Warp Hunter's D Scythe thingie works, and a few other small changes.  I don't think they will lose any sleep over any changes and will continue to kick butt.

#2 Chaos Daemons
Next up the other army that continues to break games even though it is from an older book is the Daemon Codex.  The updated rules from the Curse of the Wulfen mixed with a ton of "I don't care what my opponent does" rules means this book will usually have an army or two in any top 8.  They always have saves, have extremely potent psychic abilities, can generate free units, and can out assault a lot of lists leaves this army always near the top.  Sure they can get screwed by the Warp Storm table but with the added in "strength" from the Daemonic Incursion detachment as well as one of the best HQ choices in the game (Fateweaver) – this army will always cause problems.  The added in "ally" with the Renegade Knights as well as gaining some psychic power from the best Chaos Formation (The Cabal) means that this army can play all kinds of styles.  I really like the KDK/Cabal/Daemon CAD star as it gives you psychic power, strong assault, and enough units to contest/control just about any match up.  I have had fun with my Murder Knight list that utilizes a ton of MSU doggies with 2 Knights to shore up any issues I might have from Death Stars and other "tough" lists.  There are also games where the Daemon army just can't lose with better saves, massed bodies, and the cheating ability of Daemonic corruption.

#3 Space Marines (all kinds)
The Imperial side of this top 8 usually has a few Battle Companies showing up.  The FAQ put a damper in the Super Friends list as it now has to move towards Dark Angels as their "best" friend.  This leaves the White Scars sitting in the dominate Battle Company position.  We all know how much those armies can kick the crap out of you with massed Grav, tons of bodies, and even some new "tricks" with Slow and Purposeful characters who can activate those pesky Devastators.  We have had some fun experimenting with an Ultramarines version that always seems to have some kind of reroll available to them.  Heck a buddy has started experimenting with the Stormlance Formation as while it loses Objective Secured it can put out a ton of firepower and easily utilize those Rhinos to jump back in.  Plus they can get just about anywhere on the table top.  I think the FAQ really opens up how you play marines a lot more as they can no longer rely on passing out BRB rules and expect to keep in the game. Its about time the Marines played like Marines and quit just using their buddies to out punch them in a fight.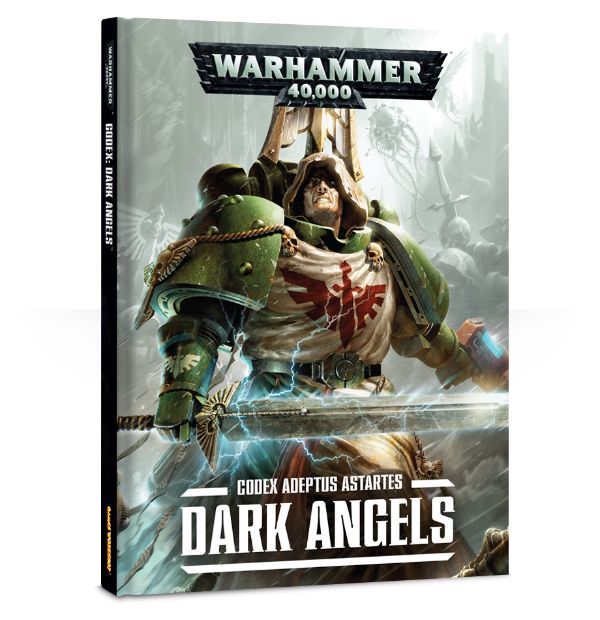 The other Marine book in any top 8 will probably be some kind of Deathstar.  Most have swapped over to the Dark Angels combo as using Azrael as your warlord will get you either the +3 to any charge/run or the tricky ability to gain FNP near an objective if you are pushing the Bark Bark star around.  Most builds throw a few Iron Priests (now even better since you can take Elite or HQ ones), some cyber doggies, add in a bare minimum Ravenwing Command (Dude, Apoth, Banner bearer), utilize the DA libbie conclave, and finally add in Azrael.  They are fishing for Veil and Sanctuary to create a big ole pain in the butt unit that can charge far, survive most things, and just be a pain in the butt.  I was hoping the FAQ would do something to fix this – but even with changes to the Dark Angels book in an upcoming FAQ – I don't expect them to lose much as the command squad auto gets Hit and Run.  You could mix in some Sisters of Battle to get some decent troops and one of the other best HQ choices in the game with the Saint Celestine.  I don't expect any Thunderstar to go away as while it is boring to play against and with – it does do the job you need it to do – win competitive 40k games.
Most of the top 8 should be made up of those armies but there can always be some others that sneak in.  This is where you start to see "tricky" lists that have stronger generals and usually a dash or luck or two.  This isn't to say they are bad – but there are just harder to use to get into the top 8.  A few are even "gate" keepers as they are good enough to stomp the less decent lists but have a few bad match ups in the top 8 that keeps them from reaching it all the time.

#4 Tau Empire
The first one of these gate keeper armies is defiantly the Tau armies.  They can range from the Stompageddon dual Surges mixed with a Riptide wing and minimum CAD.  This army does well, hurts a lot of the top lists, and is very easy to play.  It can get dumped on by some of the new KDK stars as well as the mean "Eldar" shooting you see so while they are good they just have a hard time with some of the top lists.  Still I would never underestimate any army that can throw out the damage a Tau army can as well as bring the pain to your assault units with massed Stomps.  I know some newer lists have moved away from the Dual surges as dual Riptide wings can put out a ton of hurt.  They can shoot better then the Surges and do not need nearly as much Marker light support.  Plus they have more protection from the Cabal and other death stars that  get powered up and engage your bigger units.

#5 Necrons
The Necrons are another Gate Keeper army in that a lot of lists just can't kill the metallic bastards.  Of course the "best" army has a plethora of weapons that ignore their greatest strength so while they will always be a pain – they just can't dodge the Eldar match up.  They also do not like massed Stomps and a lot of lists can throw that out there so it becomes harder for a Necron general to dodge them.  You mix in that fact their "decent" builds do not put out nearly enough firepower to remove massed Battle Company armies and you start to see where the list can suffer a bit.  They have some issues with mobility as well which means it harder to compete.  A well tooled Deathstar with Psychic powers is also very hard to chew threw as their now for sure strength 10 fists/hammers are going to put a hurt on anything they get into combat with.

#6 Ad Mech
War Convocation is another one of those lists that can just wreck specific armies and then just crumble to others.  They can put out a ton of firepower, have a whole lot of game breaking rules, and just give your opponent fits to play against. The loss of battle brother rides does hurt them and I suspect most lists to move towards a dual Knight build.  This means that if you are set up to kick the crap out of Knights you should be able to beat up these armies as well.  This list is still good an while it seems to be more focused on one side of the country I do see it sneaking into a lot of top 8's and just being a pain in the butt.  The loss of an easy way to place some kind of Anti Psychic ability though does hurt this list a heck of a lot.  It does free up points for other options like an Inquisitor back field protector.

#7 Imperial Knights
Imperial Knight heavy lists are another Gate Keeper from the other lists.  It just is hard too have answers to everything in this game so there are times when a Knight or two just goes John Cena all over your army.  I love playing with my Knights and just know when certain match ups just mean this game is going to be an "opponent" trying to play the mission while Goatboy just pushes his big plastic toy forward and into his opponents squishy units.  I think the removal of a Drop Pod Culexus might mean a change for the Trip Lance to become powerful.  The blessing power that allows you to ignore cover & LOS can mean this unit is a powerhouse of murdering power with 2 Avenger Cannons, 2 Battle Cannons, and a Plethora of Heavy Chubbers.  I might try it out whenever I get a chance to play a bigger event as it isn't something fun to play with locally.  The 5 Knight army is still a thing and it will always be skulking around if they got lucky enough to dodge Warp Hunters and other massed anti vehicle options.

#8 Khorne Daemonkin
The KDK army can always be a tough one to break through as while they don't nearly have the "sweetness" other lists have – they make up for it in sheer basic advantages like always being fearless, being MSU, and having access to some D even though it is locked into a close combat monster.  I know one of the best KDK players can beat up on some many armies utilizing his ability to control combats and ensure his D slingers get their full use of their battle axes of the armageddon.  Heck the Hunting Pack army is another sneaky lists that can rock an opponent not prepared for massed Armor 13 mixed with a wine making monster machine that is the Brass Scorpion.  The list is all about controlling the bleeding out of your army and ensure your opponent never has an easy choice while the howls of the puppies are coming to wreck face.

The Rest…
From there we have the lesser armies that are either set up to just be a decent ally (Chaos Space Marines/Cabal Factory, Sisters of Battle, Grey Knights) or just can't get enough love to be super decent (Orks, Nids, AM).  I know of some Ork lists that might be good and even have seen extremely powerful Sisters of Battle and Grey Knight options.  I have a GK idea that might work – as my old list died when the Blood Angels decided to not allow them to ride in their sweet drop pods.  These other lists just don't have the advantages the other better armies out there have.  As this is a dice game, just about any list can beat any of the others.  Well almost any of them as the Blood Angels are still pretty terrible.
I am hoping we see some more errata in the upcoming FAQ's (Please give BA scouts BS/WS 4) to actually balance a few things.  I don't have my hopes up but just seeing these FAQs come out weekly has left me hopeful for the future.  I still get excited with the newest releases and the dream of a giant Magnus bearing down on the table top sounds great.  Currently I am finishing a Chaos Renegade Knight for my own army and a pile of marines for clients.  With the amount of Marines I have painted you would think they are the best army on the table top.