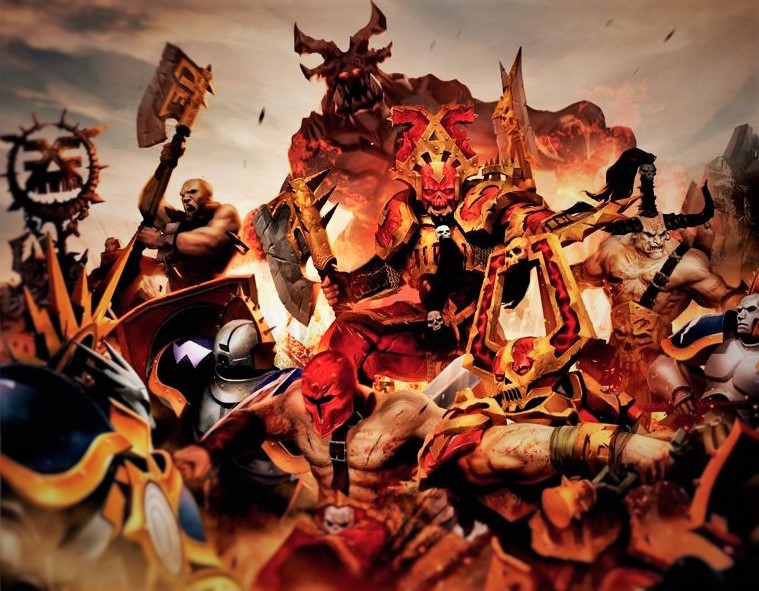 The Dreadhold has a new upgrade – Come see the Chaos Dreadhold Crucible!
The Chaos Dreadhold set is one of the most ornately skull-filled fortifications Games Workshop has ever produced. Even as one-off terrain kits they are impressive and make for great scenery. However, if you were one of the folks who went all out and actually bought, built and painted one of the full sets you're truly going to appreciate this new addition. Also, I tip my hat at you – well played!
via imgur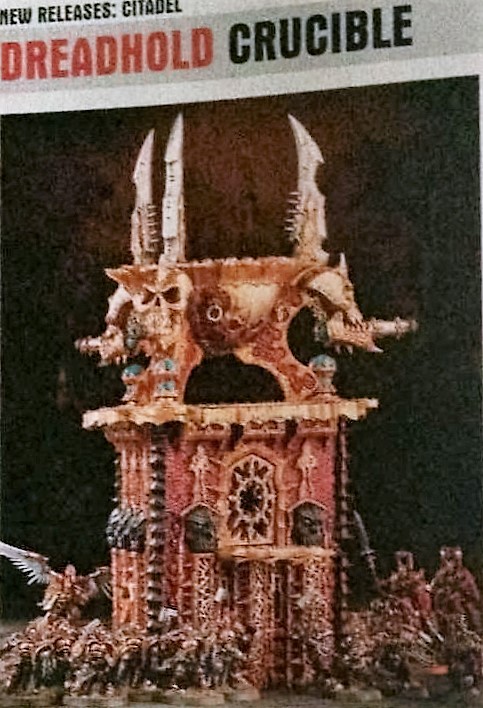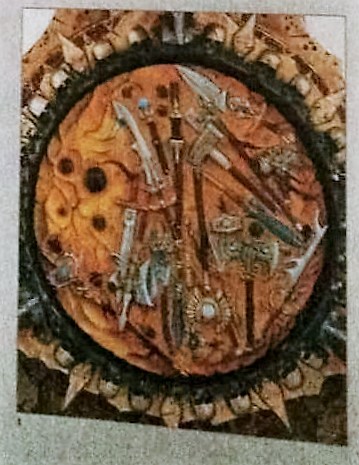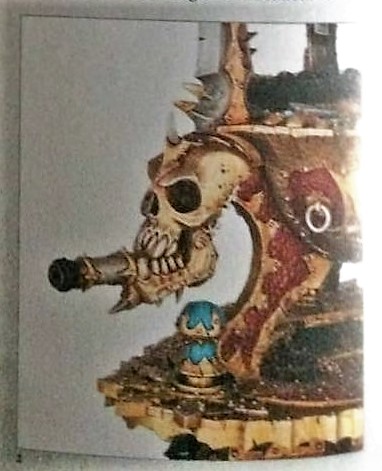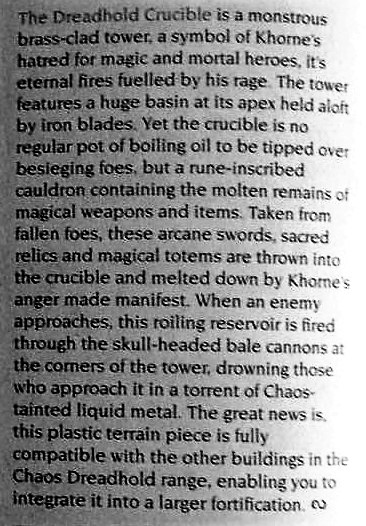 A cauldron that melts magic items and turns them into ammo for skull-cannons…Sounds like it's time to bust out the Khorne checklist to see if this passes:
Skulls? – Check
Blades? – Check
Hates Magic? – Check
Full of Hate? – Probably. Something has to fuel that fire!
Skull Cannons? – Check!
MOAR SKULLS?! – Double CHECK!
Yep, this this is definitely a Khornate tower of death. Silliness aside the fact that this kit is perfectly inline with the other Dreadhold terrain kits is really cool. I have actually been writing an entire series about having Xenos Terrain for Warhammer 40,000 to break-up the Imperial focused themed terrain. These Dreadhold kits were one of the stand-outs in a Games Workshop's terrain line. I really liked them because even if they are "Age of Sigmar" kits they could easily show up on a Khorne Daemon World. You might have to add more skulls on the table though…
Skulls for the Skull Throne!  Because "Magic Items for the Skull-Cannon!" just didn't have the same ring to it.