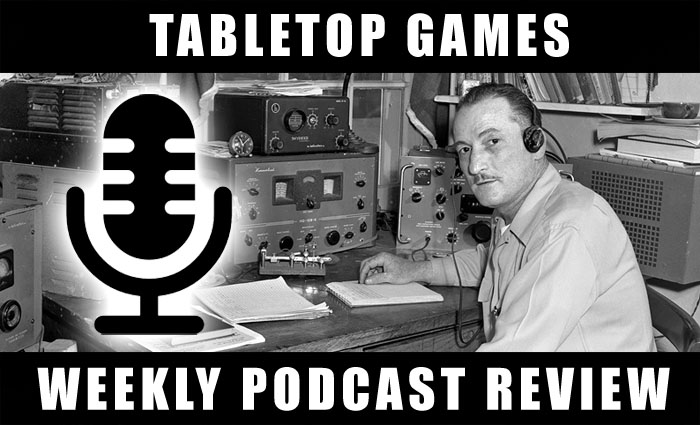 Bahkara here for this week's reviews.  We are seeing more Warmachine Mk3 and Space Marine FAQ talk.  Lets get on with it!
Hey all, Bahkara here for this week's reviews!  We are seeing more Warmachine mark 3 talk post release. We are also seeing some more talk about GW's Space Marine FAQ. That being said, lets get on with it!
Independent Characters Episode 135 –  This episode the group talks about speed painting and working with Forge World resin. The first half of half of the episode they discuss different ways of quickly painting your army to at least a table top quality. This includes tips for batch painting, how to bring out some of the more important parts of the army, and the different brands of paint and spray that you can use that will help with that. In the second half of the show Carl and Doug discuss different ways of preparing, handling, and working with Forge World resin. Both segments are very helpful and very useful for both the beginner and advanced modeler. Even if you are just starting out in the hobby or you are a veteran of the hobby I suggest listening to this episode as you pick up new tips and tricks for both painting your army quickly and for dealing with resin models.
Preferred Enemies Episode 128 –  On the heels of their recent Grand tournament, this episode discusses how to run a tournament. The guys discuss the different ways of running a tournament both on the local level and larger scale. They discuss the ins-and-outs, the ups and downs, and some of the problems that have or may occur and basically how to resolve them. If you are thinking about running a tournament, large or small, and especially if it's your first time, there is a lot of very good tips and tricks to the running of a tournament because it can be difficult at times.
Battlehosts Episode 19  –   This episode the guys talk about Tau. This part one of, I believe, a two-part series.  In this first part they discuss the fluff/background of the Tau Empire. They go over the early start and discovery by the Imperium and current developments in the tau area of space. Part 2 will most likely discuss tactics, units, tactics and army building. If you're interested in the fluff of Tau or are just starting out with Tau and want to hear about the fluff, give this episode of listen.
Life After the Cover Save Episode 179 – The guys have another interview that focuses on their trip to the UK and Salute. This time they talk with Adam from Masters of the Forge. Again, they discuss the trip to the UK and Adam's experience. Nice to see a looser side of Adam as they keeps things PG rated on his show.
Also Out This Week.
Age of Darkness Episode 31 (30K)
Battle Driven Episode 59 (Warmachine)
Canhammer Episode 81 (40k)
Chain Attack Season 2 Episode 0 (Warmachine)
Combat Phase Episode 149 (General)
Crippled System Episode 163 (Warmachine)
Dark Guidance Episode 6 (Warmachine)
Eye of Horus Episode 64 (30K)
Eye of Terror Episode 20 (40K)
Firebase Delta Episode 5 (Firestorm Armada)
Forge the Narrative Episode 150 (40K)
Fully Boosted Episode 9 (Warmachine)
Ghost Army Podcast Episode 17 (Bolt Action)
Heelanhammer Episode 153 (AoS)
It Will Not Die Episode 16 (General)
Imperial Truth Episode 46 (30K)
Kessel Run Episode 41 (X-Wing)
Long War Episode 56 (40K)
Masters of the Forge Episode 54 (40K)
Mayacast Episode 87 (Infinity)
Mob Rule Episode 25 (40K)
Mynock Squadron Episode 21 (X-Wing)
Personal Flash Paper Episode 13 (Infinity)
P+S Cast Episode 59 (Warmachine)
Roll 2 Wound Episode 1 (40K)
TDH60M Episode 37 (Warmachine)
Why We Fight Episode 2 (Flames of War)
Wolfkin Episode 60 (40K)
Wrong Side of the Maelstrom Episode 14 (40K)
As always, check out our blog, at TFG Radio, and give the podcast a listen. We talk 40K mainly but delve into other game systems. This week we talk about the Space Marine FAQ, Start collecting boxes, and our Ambush GT wrap up!
Have a different opinion? Post in the comments below or email me at [email protected] and let me know!