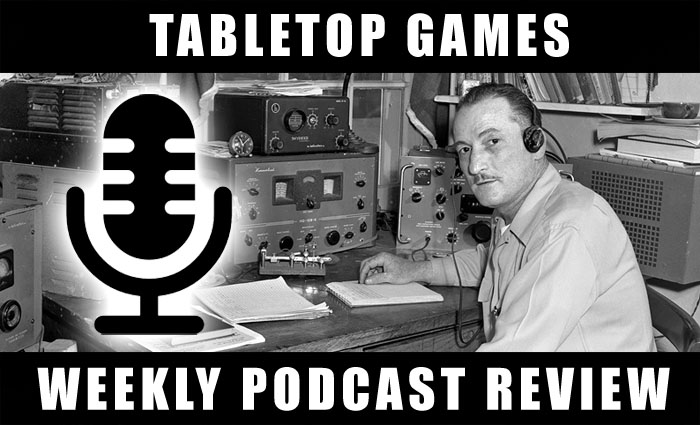 Hey all, Bahkara here for another week of reviews! 
This week we are seeing a lot of talk about the new FAQ for the Space Marine codex and many Warmachine podcasts saying good bye to Mark II. So let's get on with the reviews!
Garagehammer Episode 146 – Dave and his guests discuss the Fyreslayers book. As usual they give detailed analysis  about he various unit in the book, going over the fluff blurbs and the actual stats and abilities. Actually my favorite is the dramatic readings that are before each segment. I enjoy them a lot and missed them the last couple of army book reviews. The episode is a bit long, at over 4 hours, but if you are interested in the army, it is worth the listen.
Combat Phase Episode 148 – This week the guys go over Warlord Games' sci-fi game, Gates of Antares. They talk about the background, models and the game play in comparison to other games. Nice coverage of the game as there are no podcasts, that I am aware of, about the game. If you're interested in something different from the mainstream games, and are somewhat interested in Gates of Antares, then this episode will give you enough information to get you started.
Masters of the Forge Episode 53 – This episode they discuss the book Predator/Prey from The Beast Arises series. Be advised that this review is full of spoilers as they assume you have read the book. Of note, however, is that there is a programming change. The group has decided to do shorter shows but as a weekly release instead of the current two week release. I'm not sure how it will pan out but I'm curious to see how it goes.
Signals from the Frontline – Always a good listen for new and rumors on 40K and other miniature games in the industry.
Also Out This Week.
40K Radio Episode -4 (40K)
Chain Attack Episode 260 (Warmachine)
Counter Charge X Episode 75 (KoW)
Crippled Systems Episode 162 (Warmachine)
Crusader's Call Episode 0.75 (Warmachine)
Eye of Horus Episode 63 (30K)
Forge the Narrative Episode 149 (40K)
Facing the Grey Tide Episode 39 (40K)
Fully Boosted Episode 8 (Warmachine)
Heroic 28s Episode 126 (40K)
Heroic Intervention Episode 19 (40K)
Hobby Night in Canada Episode 55 (General)
Intensify Forward Firepower Episode 22 (SW:Armada)
JadedGamercast Episode 273 (General)
Long War Episode 55 (40K)
Mayacast Episode 86 (Infinity)
Mynock Squadron Episode 20 (X-Wing)
NOVA Squadron Episode 51 (X-Wing)
Ohiohammer XP Episode 129 (9th Age)
Rolling the Dice Episode 17 (General)
Scrumcast Episode 10 (Warmachine)
TDH60M Episode 36 (Warmachine)
Veterans of the Long War Episode 33 (40K)
As always, give my podcast, TFG Radio, a listen. We talk 40K mainly but delve into other game systems. This week we talk about how to keep motivated when losing, and Travis' seizures. Also, check out our new blog at TFG Radio!