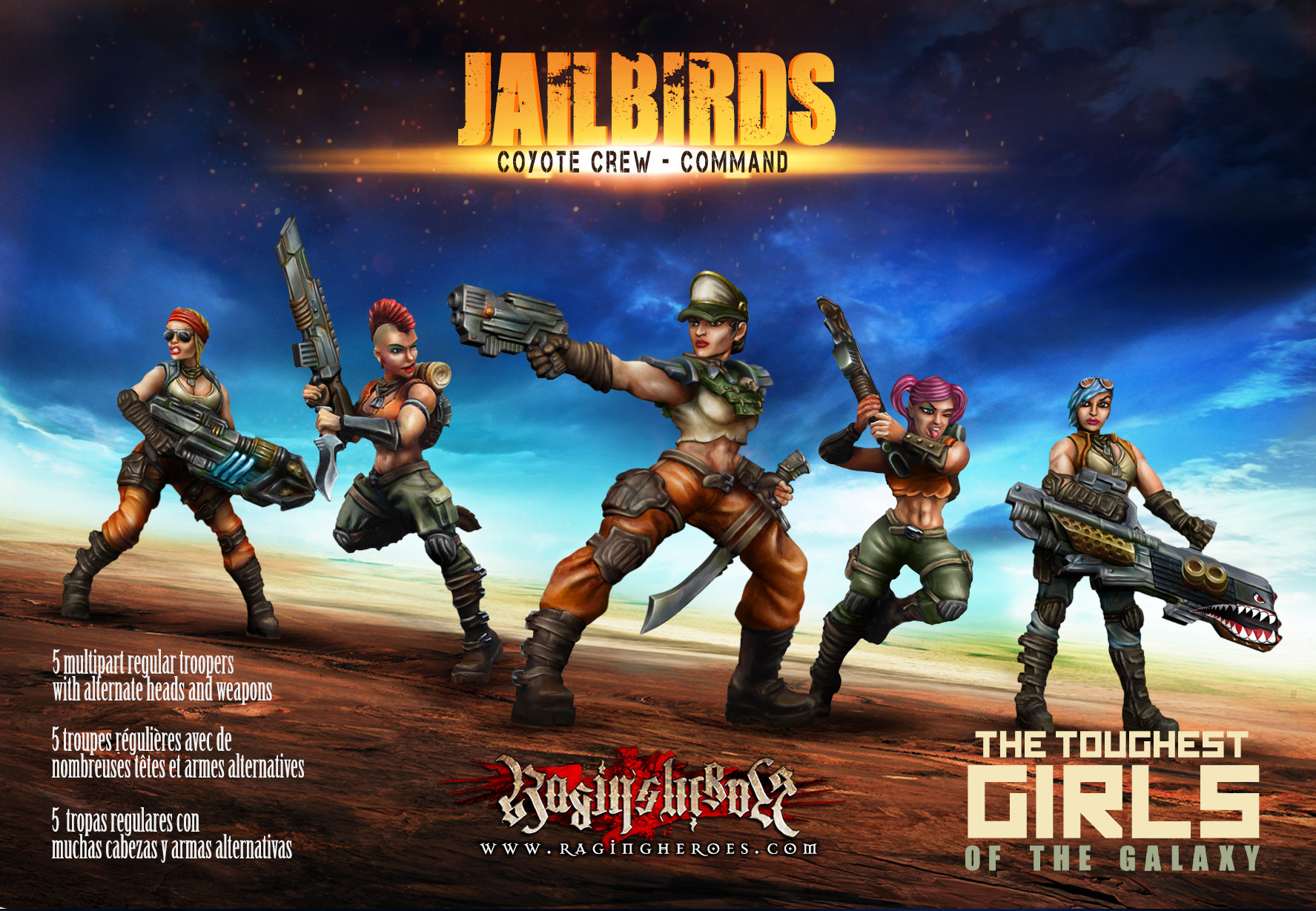 It's "Orange is the New Black" in a Sci-Fi setting – BoLS takes a look at the Jailbirds from Raging Heroes!
Hey BoLS Readers! Stable Abe and myself recently got to take a look at the new Jailbirds Coyote Crew Command miniatures from Raging Heroes' "Toughest Girls of the Galaxy" line and we were pretty impressed with the results:
These ladies are no joke! First off, they are all highly detailed and cast in resin – Raging Heroes didn't cut any corners on these miniatures. They did have a lot of flash on the models, but that's expected with this type of resin casting. They will require some TLC to get them all cleaned-up and ready for assembly – but with ANY resin models you should be doing that anyways. The detail is super crisp on these models.
The amount of options in this box is pretty impressive considering the quality of the models. You "only" get 5 pairs of legs but you get a bunch of extra torsos, heads, arms and accessories to go along with them. This kit will make an excellent addition to your bits box after assembly with all those spares. I'm sure all you hobby maniacs out there will find something cool to do with the left overs as they are prefect for conversions.
The Jailbirds Coyote Command are scaled to work with 28mm miniatures but they fall somewhere in the middle between Games Workshop's heroic scale and something like Infinity's more true-scale sizes. They are very expressive models none-the-less and would fit perfectly on the tabletop or in the appropriate board game.
Overall, Raging Heroes has a great product on it's hands – if you're looking to add some variety to your collection or maybe you want to play some old-school Necromunda and are looking for some new models then be sure to check out the Jailbirds line.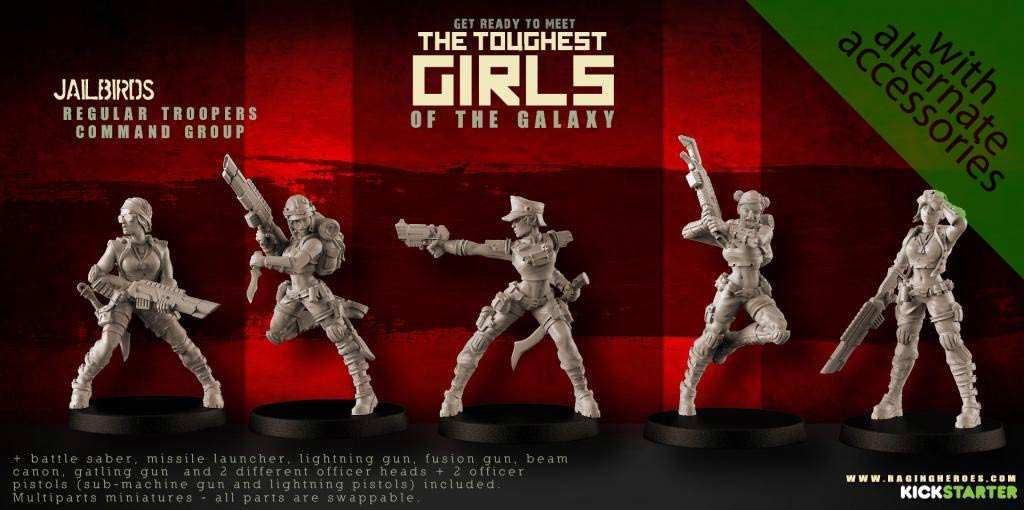 THE JAILBIRDS DIVISION (JB)

(We nicknamed them the Rambettes.) They were the ones that started it all. They are a bunch of low-life bad-ass big-attitude girls who all ended up in planetary prison held by the Kurganov government. In the game, they will be used as small penitentiary contingents led by the Kurganova Shock Troops, or as a full autonomous faction (because, as you can easily imagine, many of them have escaped captivity).
They are commando-style units with nothing to lose, and they specialise in acquiring enemy equipment for their own purposes.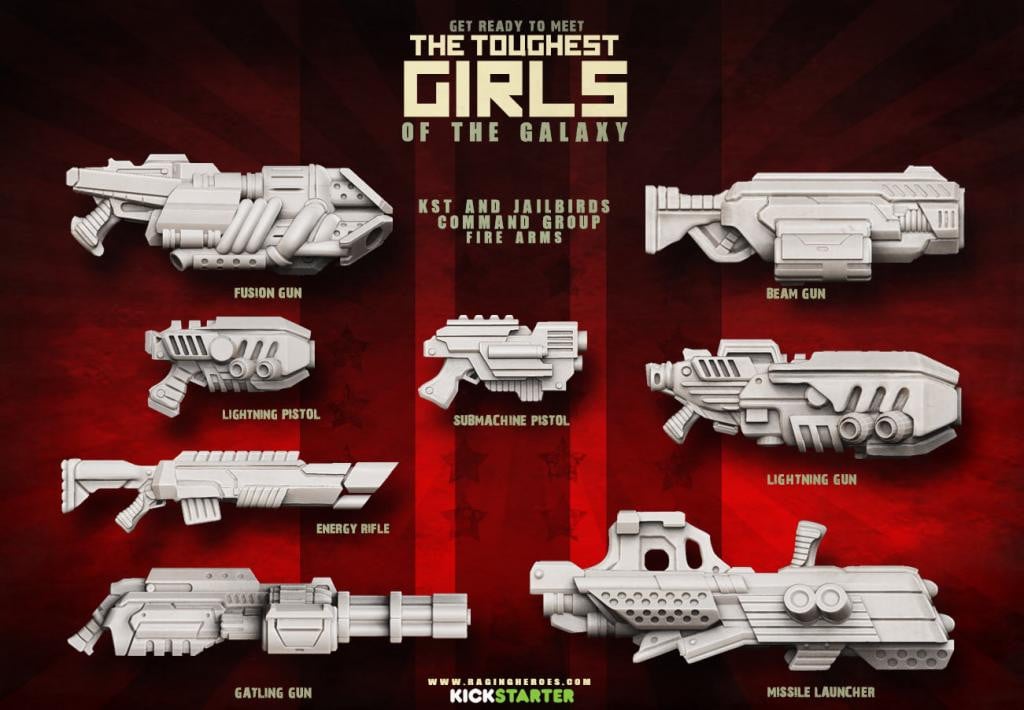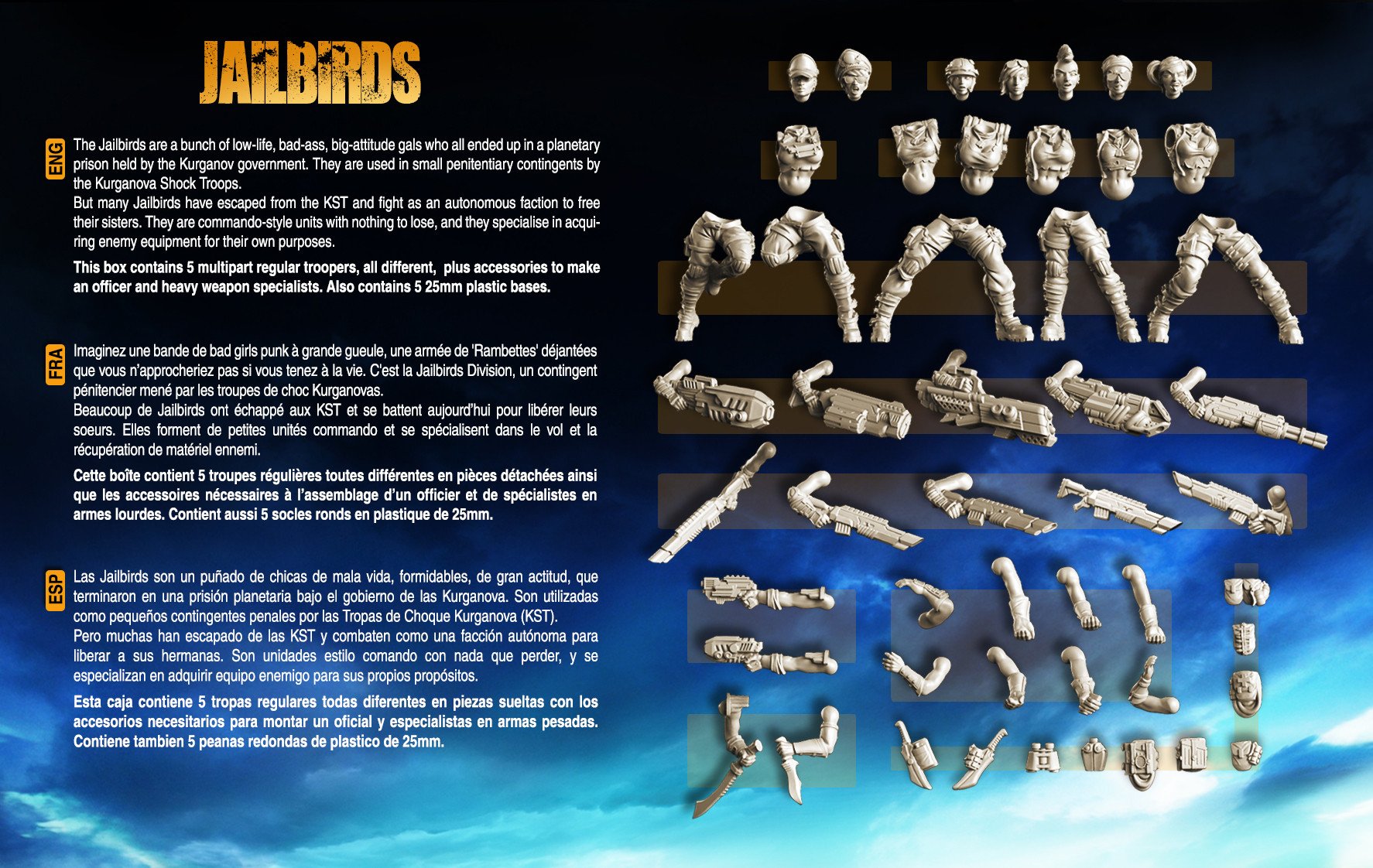 When you get sentenced to death, what else do you have to lose?