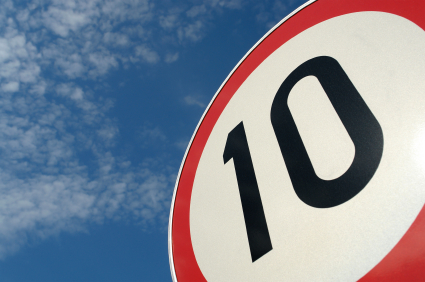 What do you do in a Journeyman League if you've only got 10 points?
Chalkboard here from Chalkboard War, with a discussion of a particular wrinkle in the new Warmachine and Hordes Journeyman League rules.
If your meta is like ours, a lot of new players are checking out the game with the release of the new Battlegroup Boxes. A great price point, including the tokens and play mat, and a chance to learn the game "fresh" with others, seems to be drawing folks. And anywhere that's seeing an influx of new players is probably a great place to run a Journeyman league. Journeyman Leagues give veteran players a chance to get to know the new casters, while letting new players build up forces–plus everyone loves the patch rewards.
And with the Warmachine and Hordes All New War, came a new set of Journeyman Rules. And while they're overall a really good thing. For instance, the change to painting is nice, as it balances against those who have a lot more free time to paint than others not simply running away with the creator award. Yet there's been some consternation among players about what I'll call the "Ten Point Problem". Journeyman increases the number of points in a given week, and with the new ruleset Week Two increases from 0 point lists (the starting boxes) to 10 point lists. And while that increase is fine, it's the fact that you can only add Warjacks or Warbeasts that poses the considerable problem. Why? Because heavies are almost all more than 10 points, while lights are almost all below 10 but above 5 points. Which means finding an option that works well–and you want to carry with you the rest of the league–may be harder to find than you think.

Pretty much like before, except those two little words: "Battlegroup Only"
In prior years' Journeyman Leagues, Week Two was always a little clunky. Different starter boxes had different points costs, so it depended on the faction, but the first jump was from starter box to 15 points. Most of the boxes clocked in at 11 points, so it was add an extremely cheap unit or some solos, while a couple of boxes were a bit more (Cryx in Warmachine and Legion in Hordes) and so they simply added a cheap solo. It was restricted to be sure, but usually it wasn't a large impact on your force and there were suitable options. You didn't feel bad adding three scrap thralls to the Cryx box, or a Extoller Soulward and a minimum unit of Paingiver Beasthandlers to the Skorne box.
Problem now is that you get 10 full points, which need to be battlegroup. As I said above, that means an odd limit. It cannot get most heavies, and most lights leave too many points on the table (but cannot be doubled up). From what I've seen on forums and social media, many people simply plan on "banking" some points that week. However, that seems to leave people in a bit of a bind. They might be playing down a significant number of points by doing this, making Week Two a tougher time to get wins. They might also not have the points to add in a heavy that they really want, meaning they need to take a run at as late as week 4 (where you finally get 25 points to play with). Yet players have to take something and add it to their Battlegroup.
In this, Khador is really the big loser because they don't have light jacks, and even their options at 15 points or less are not as common. Their options are a Berserker or a Mad Dog and save a couple of points, or add a Marauder for the exact amount. That means two Unstable jacks that might explode if pressed, or a specialized slammer. In an overall 75 point list that has to include everything taken along the way, it's unclear if that any of these would be a preferred option for a force–particularly for new players. Remember, this may be someone's first purchase after the Battlegroup Box. Cryx, a perennial favorite on the fluff side with their undead antics, is another one in an odd spot. A Slayer fills the points exactly, but does a starting player really need a second Slayer? However, the other options–the bonejacks–all are well below the 10 point mark. Adding a single bonejack to the Battlegroup Box is unlikely to really help leverage things in the second week, considering what the other boxes contain. I'm loving the Shrike personally, but convincing a new player "this will be useful later" as their very next buy-in seems a bit odd. From Skorne (only a Scarab Pack fills the points effectively, and trust me as someone who has played them in Mark III twice, they're not what you want in Journeyman Week Two) to Trollbloods (they cannot even afford a light warbeast Troll Impaler for goodness sake) many factions are simply in an odd spot when it comes to this requirement of adding 10 points of Battlegroup.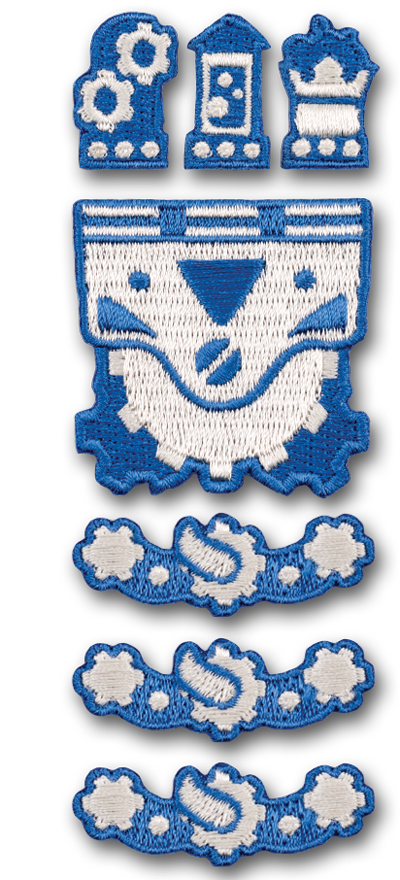 At least only one bit of the patch set rewards winning "the most". 
A few factions look to have a good option at this level. Legion of Everblight are spoiled for options, able to squeeze three lessers into 10 points exactly (two Harriers and a Shredder or Stinger) and with number of light warbeasts that are at least options. Cygnar has some solid lights, combined with lower cost heavies so they can pass the savings ahead to Week Three and actually snag a bigger one if they want to (though I think Week Three is a time for adding some infantry support). General Ossrum's Mercenaries option can add a Ghordson Driller, which is a lot of additional metal to rush into the enemy's face, especially when most every other faction is only adding light warjacks that will look at ARM 19 and a P+S 18 Sustained Attack weapon and weep.
Given all this, I think that the Week Two advancement will be the most interesting one to watch in Warmachine and Hordes Journeyman Leagues. What I think is most important is that veteran players be certain to help newer players make good decisions. If they're considering an odd choice that just happens to be 10 points, maybe give some suggestions about things that they'll use more in the long run. They're new to Warmachine and Hordes after all. Remind them that the scoring for Journeyman is different now, and even if there's a weak week, it can be made up in other weeks due to the Destroyer Points system rather than things being a judge of total battles won. For veteran players, maybe it's time to take a chance on setting up an odd combo for a later week: some choice that won't flourish until you add a specific solo, unit, or warcaster/warlock swap in a later week. Or just a chance to try out something different than usual. Maybe it's not so much a "10 Point Problem", but a "Ten Point Possibility."
~ If you're doing Journeyman with the new boxes, what's your solution for Week Two? Are you going low to "bank" points? Getting the closest option to 10 you can? Will Warmachine factions or Hordes factions navigate the 10 point gap more effectively?
Want to see the Sophie's Choice Week Two option the author settles on? Check out Chalkboard's blog at: