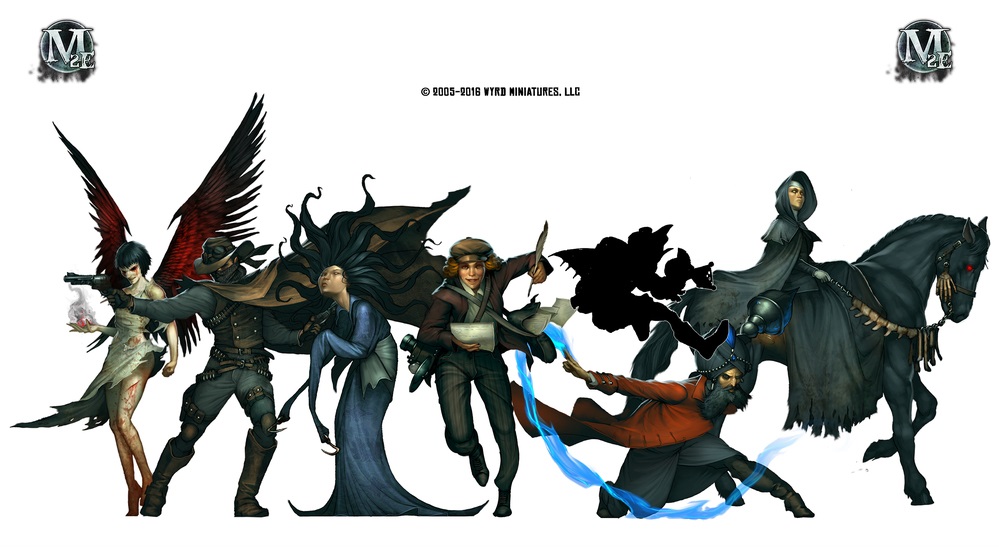 Wyrd is back with another Master preview from Ripples of Fate – It's Nellie Cochrane the Master from the Guild!
via Wyrd Games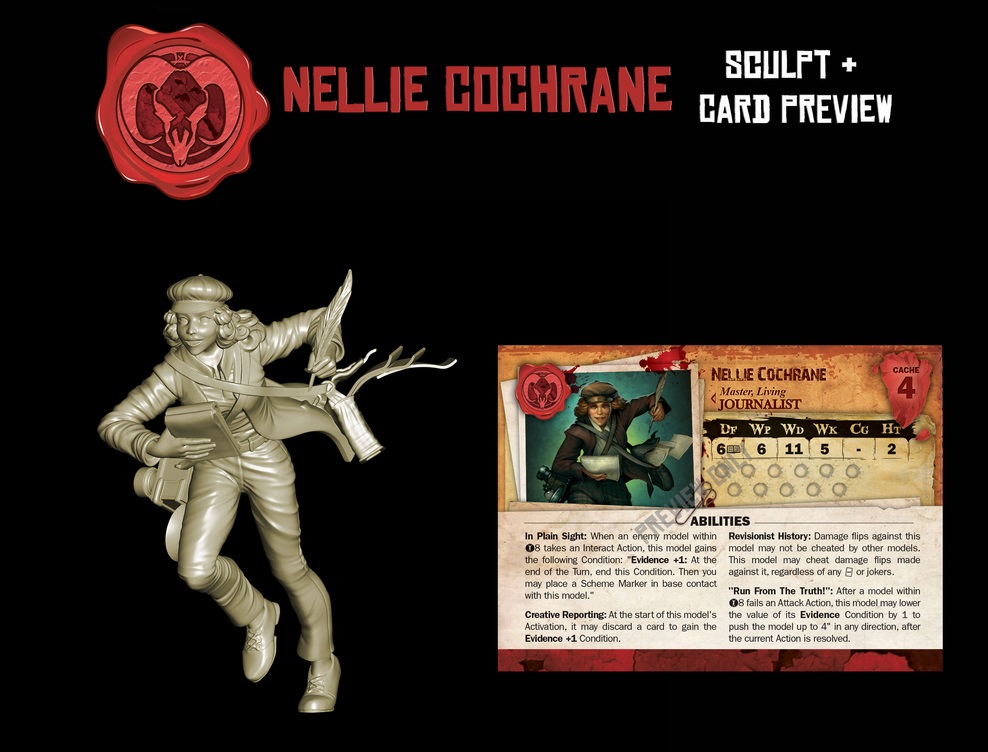 "This week's Monday Preview is a look at Nellie Cochrane, a new Guild Master! Nellie is from the upcoming book Ripples of Fate.

The Guild's newest newsy, Nellie Cochrane is going to bring a whole new way to experience Malifaux to the Guild. She manipulates her opponents with propaganda, incites them into making a scene, and ties down the opposing Crew like no other Guild Master. She is also fantastic for manipulating Scheme Markers and brings a fresh take to the way Guild hires Mercenaries.

Come on over to our forum to discuss, and stay tuned next week for the Gremlin reveal!"
This model cracks me up – but in a good way! I really like the idea that this character is a "weaponless" Journalist that uses her pen which can be mightier than the opponents literal sword. It's definitely a "Newsies" inspired model, although it is worth mentioning that "Newsies" were kids who sold papers and not the journalists actually writing the papers…but still, the era's style and look are apparent in the sculpt. It not as dark or menacing as some of the other sculpts – so it's a nice change of pace. I like it!
Isn't Christian Bale in Newsies? Yes. Batman was undercover as a Newsy.