AoS: Beastclaw Raiders Latest Pics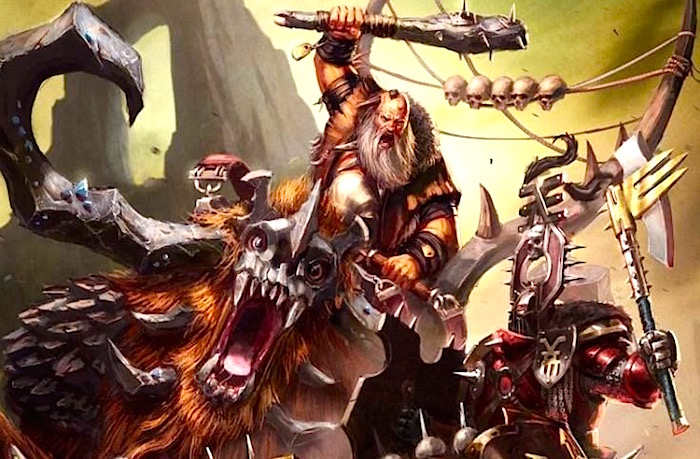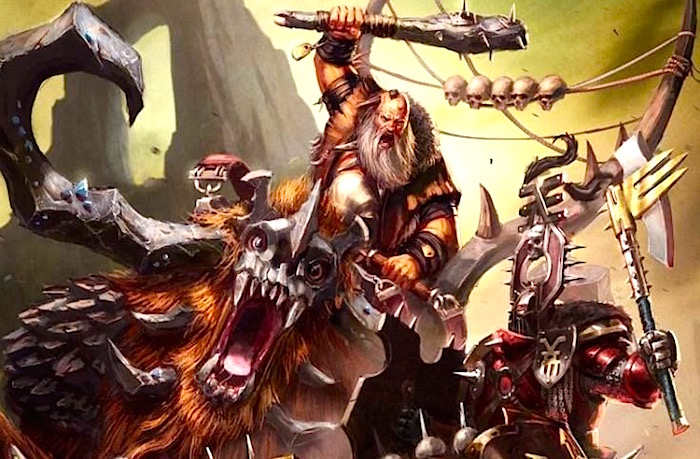 The Ogors of the arctic north are back this weekend from GW – and they are HUNGRY. Take a look at the latest:
This week's White Dwarf has been spotted and it's featuring the Beastclaw Raiders – the Ogors who ride and command the giant riding beasts of the cold mountains.
Here's the latest images doing the rounds on the tubes.
images via scanner 7-26-2016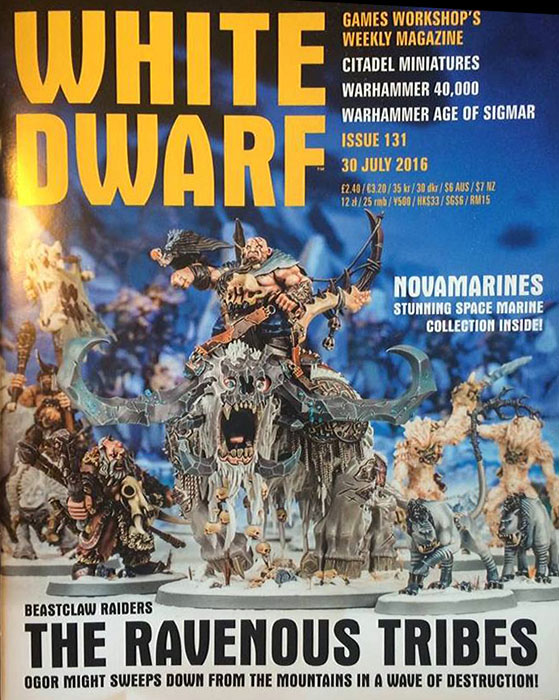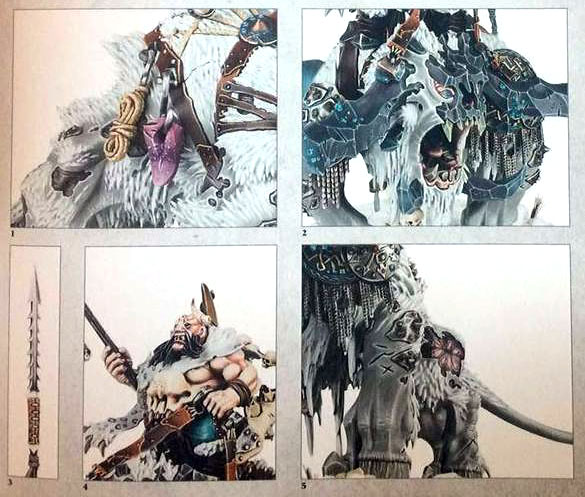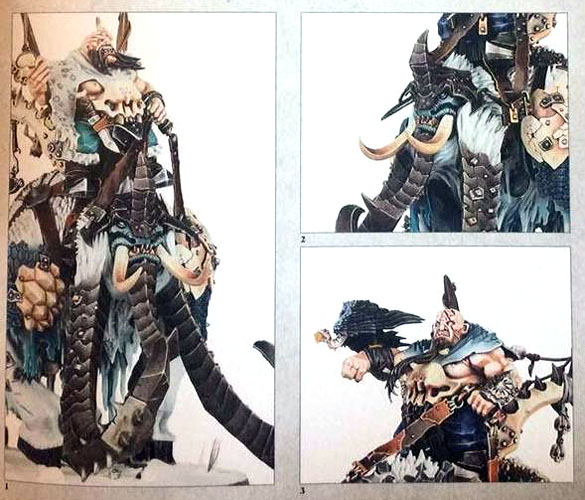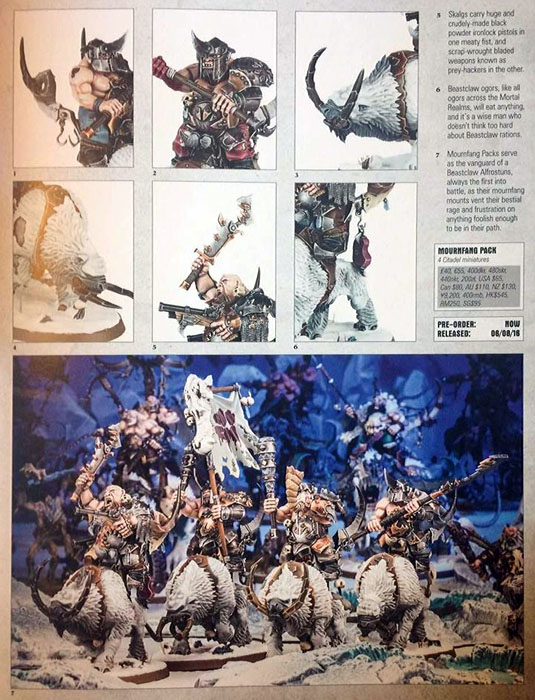 We saw the pricing on these big-boys earlier and are really pumped up to see all the cool new stories, units and Warscroll Battalions in the new Battletome. If you are looking for a cool low model-count army to stomp the little folk of the 8 realms into mush on the you can't go wrong with the Beastclaw Raiders.
Subscribe to our newsletter!
Get Tabletop, RPG & Pop Culture news delivered directly to your inbox.
Here's a quick example of my next Age of Sigmar army put together via the General's Handbook:
Beastclaw Raiders Battlehost (2000 pts)
Frostlord on Stonehorn 460
Stonehorn Beastrider 360
Stonehorn Beastrider 360
Mournfang Pack (x4) 400
Mournfang Pack (x2) 200
Mournfang Pack (x2) 200
1980pts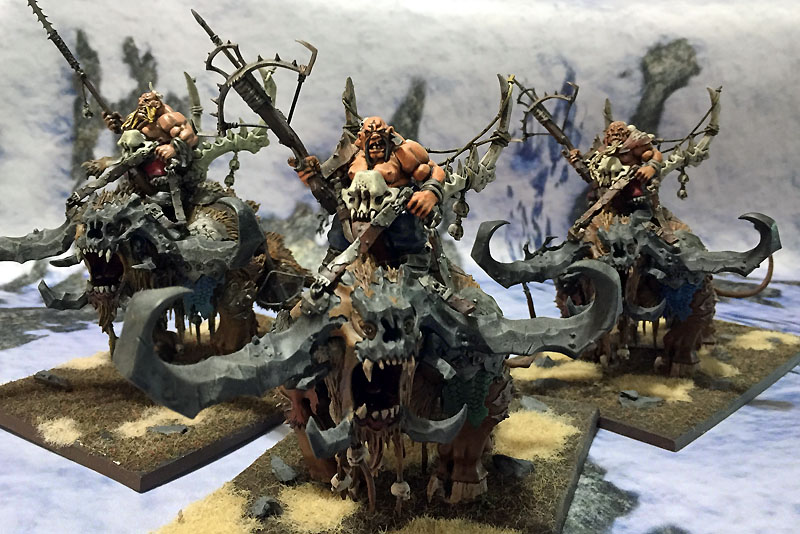 I get 6 units for maneuvering options, and a grand total of 11 models.  11 giant pissed off models who want to eat you.  I may not win every time but I'm going to have blast trying.
What's for dinner – you are!