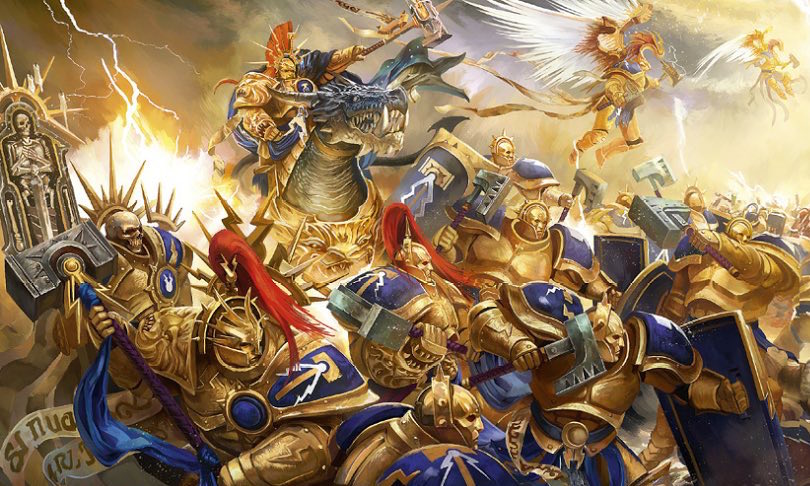 The Season of War is going strong – come see how the war is shaping up after the first week's worth of fighting!
Games Workshop's World Wide Campaign is going strong and after about a week's worth of fighting the battle lines are firmly set. If you want to see how the war has been progressing you can see last week's results here. You can also check out the results REAL TIME at the link at the bottom.
Here's the overall Campaign Map: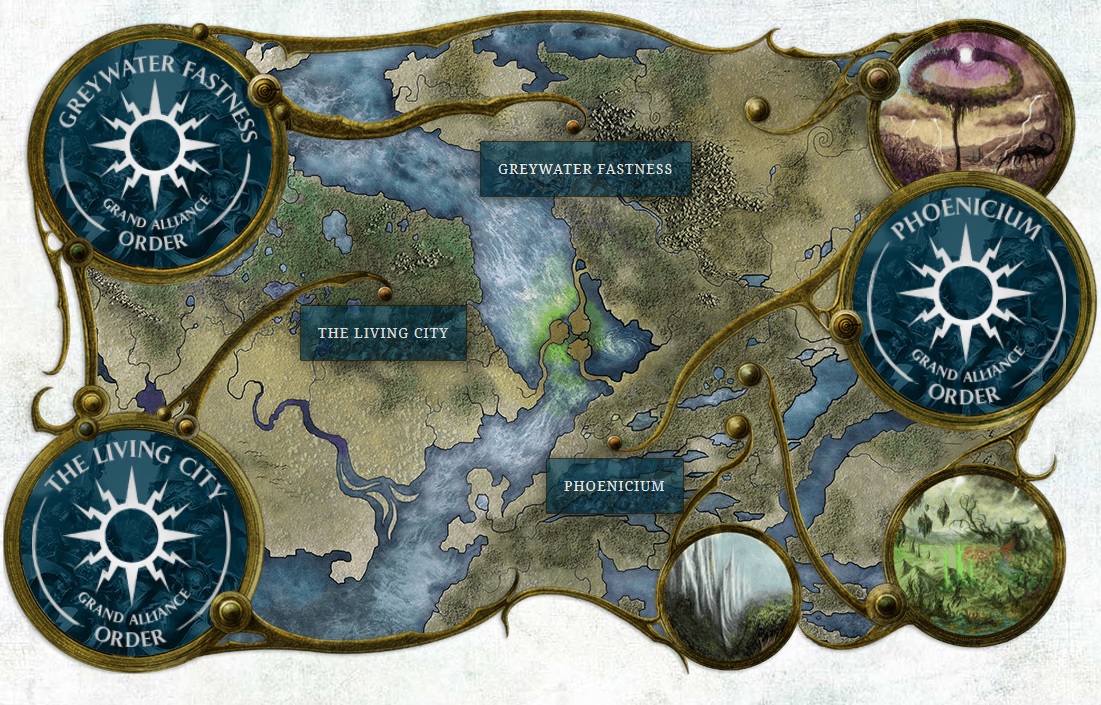 Order is in control of all 3 realms – for now…The results for each battlezone have their own stories to tell.
The Living City – Order Controlled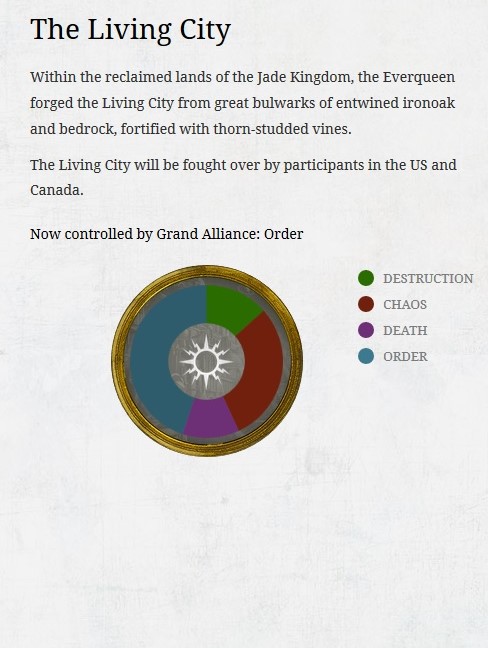 This is a pretty big shift from last week. Then again, preliminary data showed that Death wasn't even on the map yet. Order's control on the zone has slipped from a solid 50% down to about 45%. Chaos, however, has gained a HUGE margin shoving Destruction from the #2 spot down to a close brawl for the bottom with Death at #3. North American Chaos Players – get out there and keep pushing. (Full disclosure, I'm playing my Chaos Army in this campaign locally. Take that you Goody-Goodies.)
Greywater Fastness – Order Controlled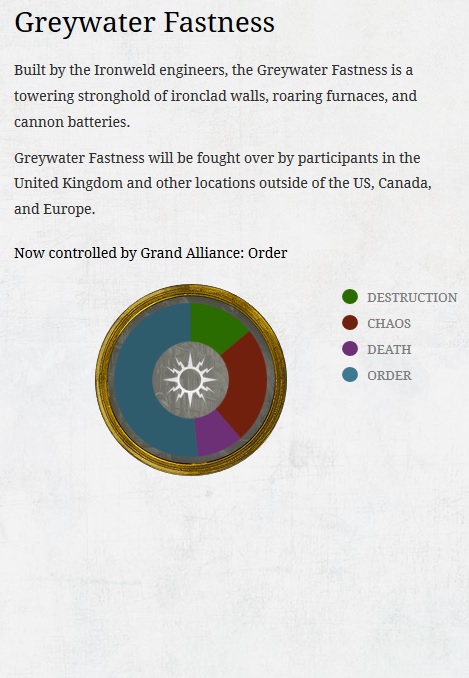 Order has a SOLID lead here in the Greywater Fastness. They are the only battlezone where Order actually GAINED ground topping that 1/2 point by a slim margin. As for the rest of the field, Chaos is beating up on the other two sides forming a solid #2 spot. Their gains appear to be in the form of beating up on both Destruction (#3) and Death (#4) who have both lost ground this past week. All you Death and Destruction players don't fret – there is still plenty of time left to take the fight to the other factions!
Phoenicium – Order Controlled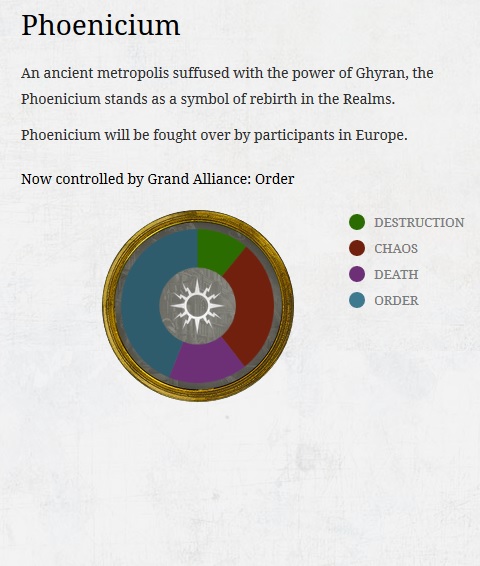 While Order does have a solid lead in Europe, they haven't moved the needle at all this week. They are holding stead however – so as long as they maintain their lead they should be good to go. Destruction took a beating this week and has slipped all the way from contesting the #2 slot with Chaos all the way down to #4. Ouch. Time to tall a WAAAGH! and get back in the fight. Death has maintained a sold #3 slot for the week and Chaos has taken a BITE out of the competition.
Remember – Only stores can report results! If you want to participate you'll need to go to one of the 1000+ stores participating world wide to get involved. If you aren't feeling like your tactical skills are up to direct combat you can also gain ground on the Hobby front. Just check with the local stores on how you can do that.
The Battle is only a week old – There is still LOTS of fight left in The Season of War!