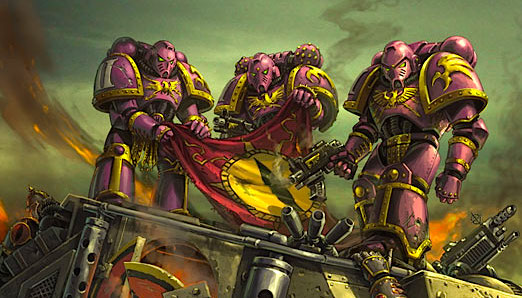 Forge World gets up close and personal with a new batch of weapons of war for the Horus Heresy!
via Forge World (Chris Thomas)
"Most of the Space Marine Legions have weapons in their armouries unique to them. Some were traditional weapons of their adopted home world, adapted to be wielded by the super-humans of the Legiones Astartes, some were designed by or at the command of their Primarchs. But most of them are reserved for the Legion's elite units and commanders.

The Forge World Studio has been hard at work forging these weapons for you to add to your armies, and the first few are nearly ready. Take a look…"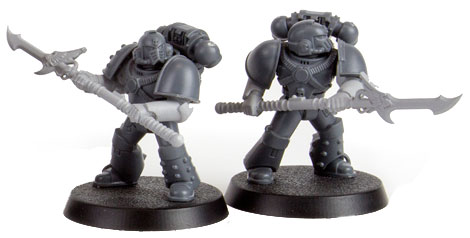 Emperor's Children Phoenix Power Spears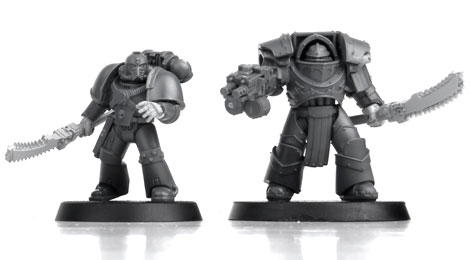 Night Lords Nostraman Chainglaves
The Emperor's Children already had Terminator versions of the Power Spears with the Phoenix Terminators. The Chainglaves look new and it's hard to tell but those bits are shown for both a Marine and a Terminator – maybe that upgrade kit will work for both.
Hopefully this is just the tip of the iceberg and we'll see more Legion Specific weapons on the way from Forge World. Most of the Traitor Legions have a unique unit already. In some cases, they even have two – so it would be cool to see everyone get unique weapon options down the line. Guess we'll have to wait and see what else Forge World has in store for us!
What weapons do you think Forge World will have in store for the Horus Heresy?