Geekery: The MCU is Getting Strange in November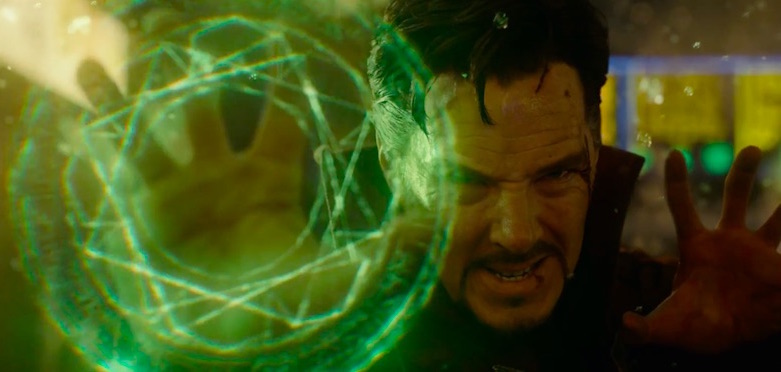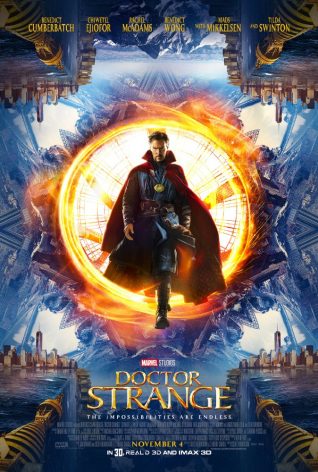 Marvel Studios dropped a new Doctor Strange trailer at SDCC – the MCU is getting turned inside out.
Ben Davis, director of photography on the project, described the storyboarding for this one as multi-dementional and filled with "all sort of [M.C.] Escher stuff" during pre-viz last year. They certainly kept with that concept…
We get some more story, locations, and some more lines in this trailer – Mads talks! Not enough to give much away. It certainly doesn't look like anything else in the MCU – Escher mixed with a giant kaleidoscope. The CG looks better than the last trailer, and the scale is just huge. This may be worth an IMAX ticket just to take it all in.
The team on this comes from a different genre as most of the other MCU writers and directors – both cott Derrickson and C. Robert Cargill come from a horror background that will give this a different feel. Hopefully not too dark. Cast includes Benedict Cumberbatch, Chiwetel Ejiofor, Tilda Swinton, Benedict Wong, Rachel McAdams, and Mads Mikkelsen.
Marvel UK showed off a close up of the Eye of Agamatto, as well…
Detail of #DoctorStrange's Eye of Agamotto #MarvelSDCC pic.twitter.com/LaQA95Rrdb

— Marvel UK & Ireland (@MarvelUK) July 22, 2016
Author's final word: this needs to happen now. Make it so, Marvel Studios.
Subscribe to our newsletter!
Get Tabletop, RPG & Pop Culture news delivered directly to your inbox.