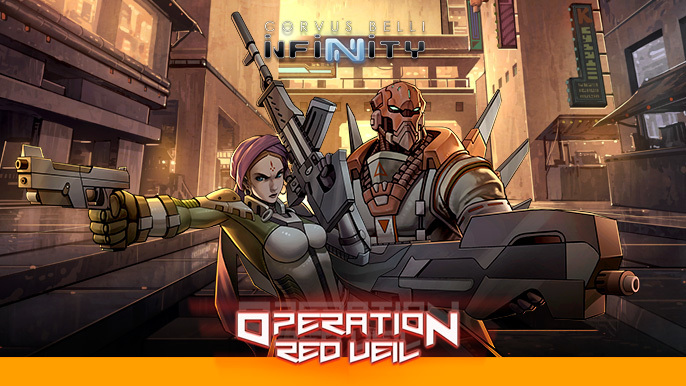 Infinity's new Starter Set will be available at GenCon 2016!
Corvus Belli already has Operation Red Veil up for Pre-Order. But if you're heading to GenCon 2016 you can pick it up with a few GenCon Exclusives to boot!

If you can't make it to GenCon, you can still Pre-Order this new starter and receive the limited edition Yuan Yuan Merc with your purchase: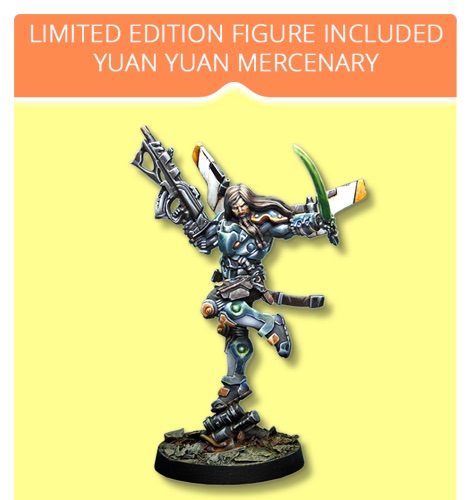 via Corvus Belli
"Infinity's Operation: Red Veil is a totally new product in the Infinity catalogue available this August. A box containing 14 miniatures belonging to two different armies, an introductory rulebook, scenery, dice… Operation: Red Veil has everything you need to start collecting Infinity or complete your collection!

In addition, Operation: Red Veil introduces the 3rd Edition of Infinity with a full-color 80 page rulebook (English/Spanish) containing five tutorial missions that make the Infinity core mechanics easy to understand.

In this book you will also find the background and troop profiles of each troop in the Battle Pack, one of which are totally new! There is also a brief guide to the Infinity universe, advice on how to delve deeper into it and a painting tutorial for each faction of this pack.

Operation: Red Veil contains two totally new and re-sculpted Starter Packs of two different factions: Yu Jing and Haqqislam. It also includes two exclusive miniatures, one per faction, only available in this Battle Pack. However, and only available during the pre-order, you also can get with this pack the totally new Yuan Yuan with Boarding Shotgun, the pre-order exclusive model!

To complete the game experience, the Battle Pack includes ready-to-play cardboard scenery (four buildings and six containers), a Game Mat, six twenty-sided dice (three with a Yu Jing design and three with a Haqqislamite design), as well as cardboard markers, templates and a ruler – everything you need to start playing!"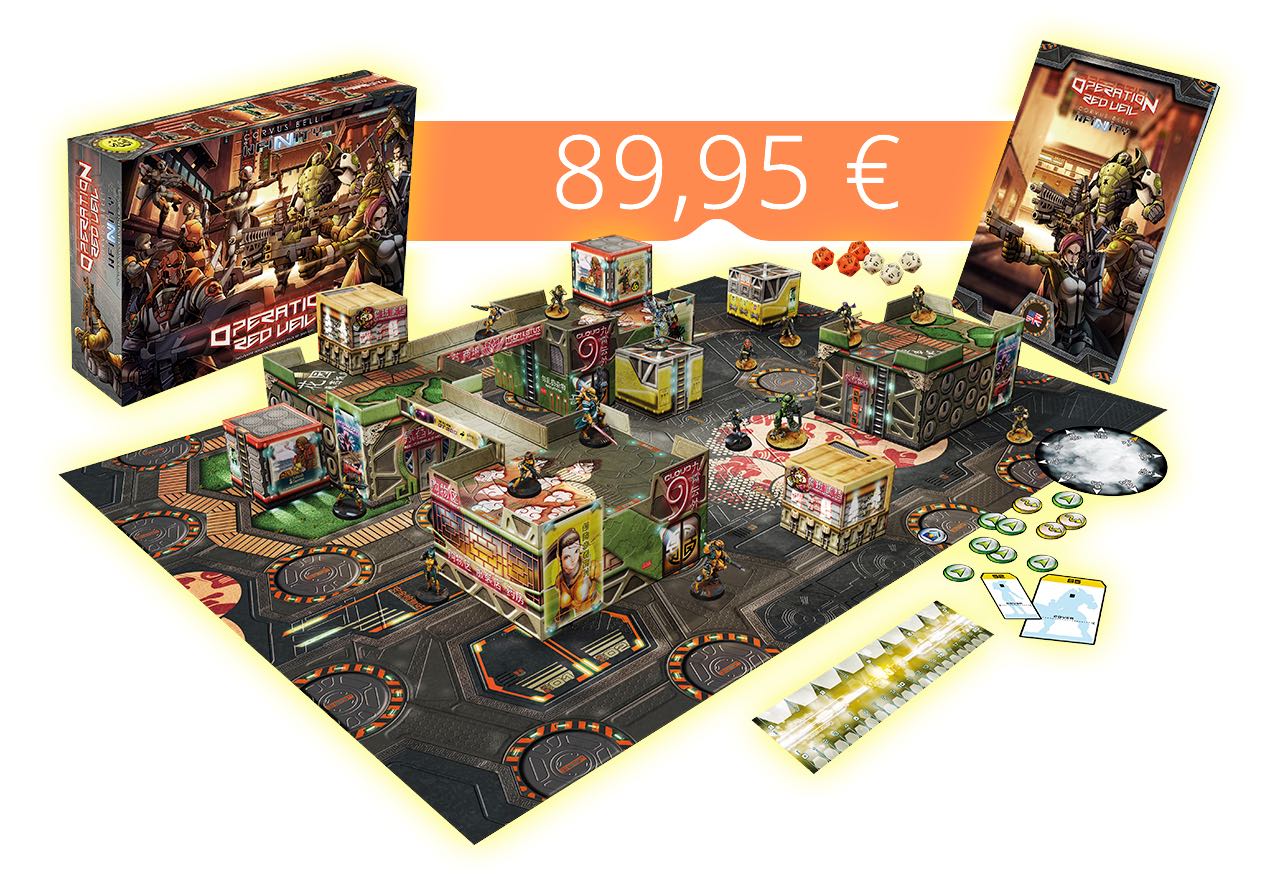 The previous starters have been a great deal and this one looks like it's going to be just as good – grab that pre-order exclusive or head to GenCon 2016 and pick-up a copy there!
It's Yu Jing vs Haqqislam in Operation Red Veil!