Pathfinder: Interview with a Vampire… Hunter D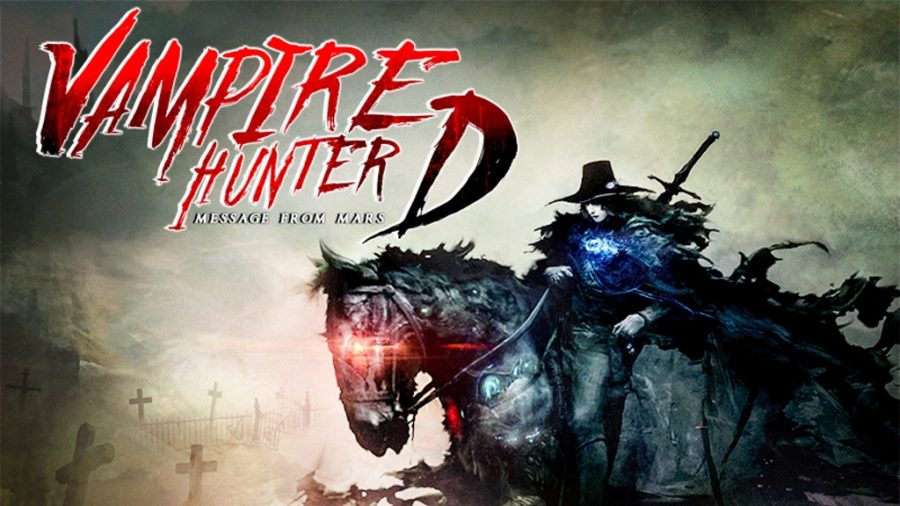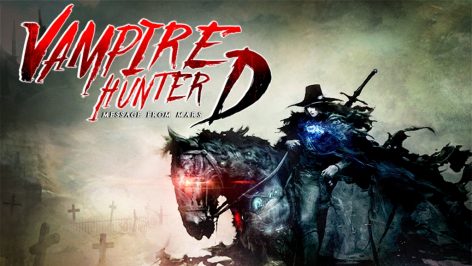 The folks behind the new Pathfinder supplement spill the beans – you're going to want it for your games!
Paizo's Editor-in-Chief and Pathfinder co-creator F. Wesley Schneider has created a Vampire Hunter D Module to go with a great new comic book project – Vampire Hunter D: Message from Mars. It's an adaptation of Message from Cecile, an unpublished Hideyuki Kikuchi short story.
Backing this KS is a must if you're a fan of D. The team behind the adaptation is top notch, and the art they've shown so far is gorgeous. As if the comic book isn't enough, if you become a backer you get the Vampire Hunter D Pathfinder supplement. It includes statistics for Vampire Hunter D and other Message from Mars characters, equipment, and settings; and includes an official Vampire Hunter class archetype for use in any Pathfinder RPG campaign.
I was able to catch up with Wes and and Scott McLean – a producer at Unified Pictures working on the new animated series – to talk about the comic and get some more details about the Vampire Hunter D Pathfinder module.
Tell us a bit about the history of the project – what prompted you to translate 'Message From Cecile' into an American style comic book series?
Scott – I found the story in a list of short stories on the VHD wiki page and realized it was the only one I didn't have a copy of. I reached out to Kevin Leahy, the translator for the series and asked if it would be possible to get a copy. He asked Kikuchi-san for it, translated it, and sent it over to me. So I became the third person to read Message from Cecile in English. It's a great story that gives some insight into the early years of D's journey as a Vampire Hunter and to the wider universe as it takes D off of Earth.

 




I shared the story with the rest of our team and in discussing where it could fit in, we all felt that it didn't really fit well for an adaptation into a movie or a TV episode. One of our writers suggested that a comic book might make the best way to bring this story to life. We put together an outline for adapting the story into a multi-issue comic book run and Kikuchi-san gave us his blessing to make it.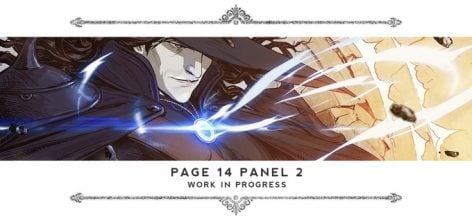 Why Pathfinder, and where did the idea to include a supplement as a stretch goal originate?
Scott – I was introduced to Pathfinder a few years ago by some friends. I hadn't played an RPG in years, but fell right back into it. A few friends and I started a new campaign and are in the middle of it right now. After looking through all the things Paizo has built for Pathfinder and talking to people that were very enthusiastic about the game at conventions, I reached out to them. We spent a while trading emails and material to get to know each other a little better. We had discussed the possibility of finding a way to make Vampire Hunter D work inside the Pathfinder system, but it was a just an idea that we didn't really have a timeline tied to.

 




When we started working on the comic book and were considering doing the first issues as a Kickstarter campaign, I reached out to see if there would be any interest in creating something for Pathfinder. Wes was very enthusiastic about the idea and put together the idea of the supplement module. From there we worked out where it would fit into the campaign and here we are.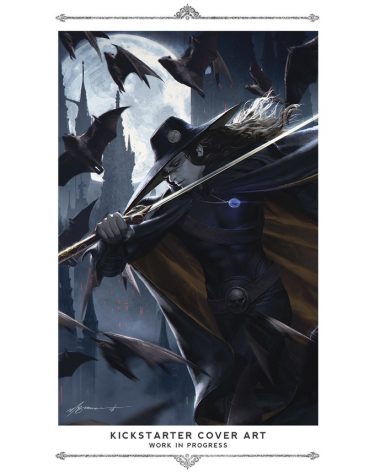 I know it's still in development, but can you divulge any tidbits of what's in the supplement beyond what's been released on the KS page?

Wes – I don't want to give away too much yet, but we all totally recognize this for the blue moon it is—so we're not particularly interested in half-steps or leaving anything on the table. Over the years, I've seen dozens of Pathfinder players create characters clearly inspired by Vampire Hunter D. Heck, even Larsa, the half-vampire from my own novel, Pathfinder Tales: Bloodbound, borrows a few of D's most iconic fashion tips. So, I definitely want to give characters the chance to get their hands on a broad array of D's toys—his equipment, his magic, his abilities, and more. To that end, I'm designing the supplement to be just as valuable to Pathfinder players as it is to Game Masters, and to make sure that you can get a taste of D's world whether you're playing a 1st-level game or a campaign that's been running for years.

For example, the Pathfinder RPG sure does already feature a class called the "hunter." As written, the class provides a variety of martial talents, some magic, and a friendly animal ally. In some regards that's pretty similar to D. In others, though, not so much. But Pathfinder features tons of methods for customizing classes, so I'm exploring lots of cool ways to teach Pathfinder's hunter some of Vampire Hunter D's most lethal—and fan favorite—tricks.

But I'm sure not assuming there's only one route to playing the perfect D.
Are there any plans to expand this beyond this supplement? 
Scott – We hope to, but no promises yet.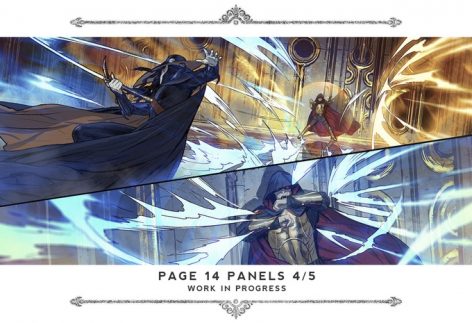 Everyone in the office wants to know: will The Left Hand of D be making an appearance in the supplement?
Subscribe to our newsletter!
Get Tabletop, RPG & Pop Culture news delivered directly to your inbox.
 Wes – Ha! That's the first thing Paizo's Publisher Erik Mona and I talked about when doing this accessory originally came up. Trust me, there's about to be plenty of ways for Pathfinder players to assure they always have wisecracking critics close at hand.
 Speaking of the hand… this sweet 3D print is being offered as a backing reward. It could be yours!